20,000 spectators for a France-Spain football match between streamers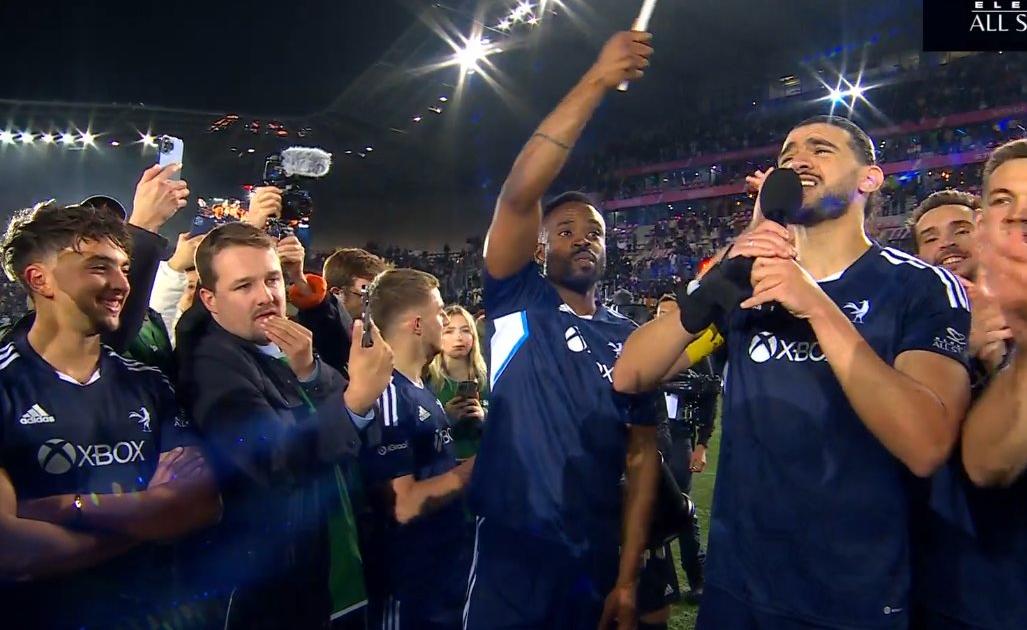 THE SPORT SCAN – The "Eleven All Stars", a football match between French and Spanish streamers, filled the Jean-Bouin stadium in Paris on Saturday.
It is an influx that Stade Français Rugby, which regularly occupies the premises, does not reach every day. The Jean-Bouin stadium was sold out this Saturday for the "Eleven All Stars", a football match that pitted famous French streamers against their Spanish counterparts. If they are more used to keyboards or joysticks, these stramers put on their crampons for 90 minutes. The public was there, at the stadium and at home: a peak of more than one million viewers was reached on the Twitch platform.
The score (victory of France 2-0) and the relative level of the match are anecdotal. The important thing is elsewhere: these video game players, who share and comment on their games live, now organize their own sports competitions between content creators. And capture an audience worthy of the great traditional competitions. 24 cameras were mobilized for this match, as well as referees and a video referee device. Tickets were sold between 15 and 53 euros.
Among the known faces of the environment, we found AmineMaTue (1.4 million followers on Twitch), organizer of the event, at the center forward position, and Carlito, YouTuber-star, in central defense. As a bonus, a mini-rap concert, with French big names, Niska and Gazo, among others, served as a curtain raiser. A strong signal sent to the professional football leagues which are struggling to attract these artists who are popular with a young audience.