5 things to know about Ellis Genge, the new England XV captain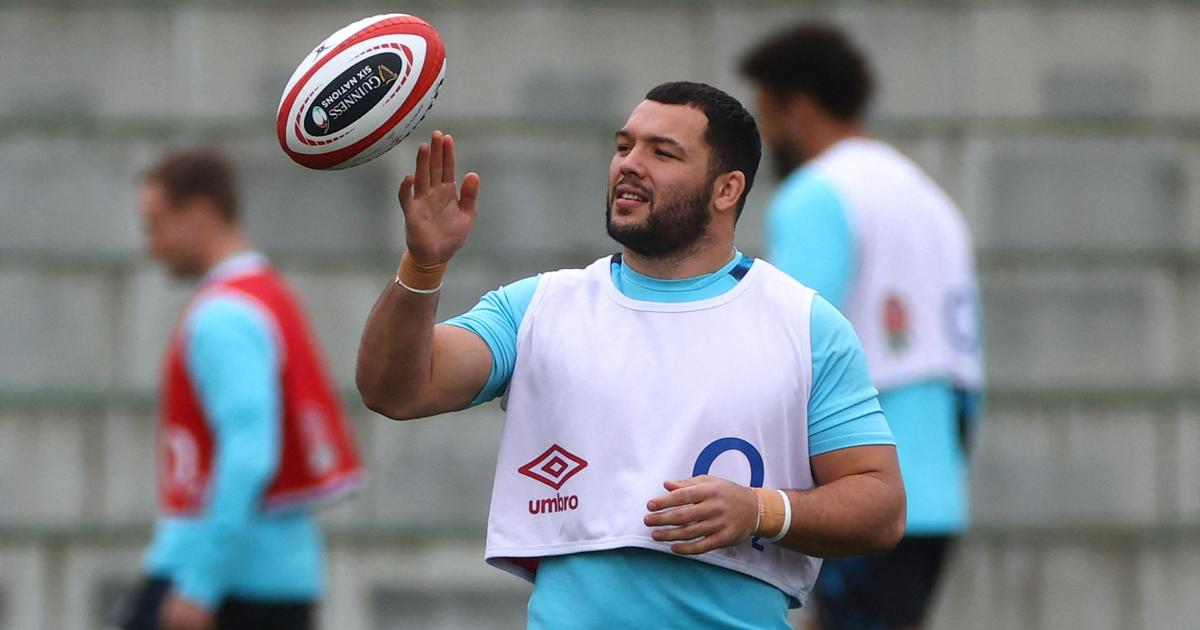 Before challenging France on Saturday at Twickenham during the Six Nations Tournament, the volcanic left pillar inherited the captain's armband in place of Owen Farrell, who had had it since 2019.
An explosive "Baby Rhino"
Modern pillar, rough, painful and explosive, Ellis Genge inherited at the beginning of his career a nickname: "Baby Rhino". In front of his angry charges, a commentator had decked him out with this nice nickname in 2017. Since then, the Rhino has grown well, he has gained in consistency and maturity. But the new captain of the XV de la Rose – who had started rugby in the third line – appreciates this little nickname since he created his own brand, 'Baby Rhino UK', which offers specialist training camps for young athletes.
In his days, Eddie Jones, former England manager, was also under the spell of the left pillar. But he had used a more equine metaphor: "He's one of the horses that kicks and kicks, but he always knows which way to go." And to add: "You can always tame a wild horse, but you can't make a tamed horse wild."
A soldier from Borthwick
The new England manager, Steve Borthwick, knows Ellis Genge well since he had made him his captain with the Leicester Tigers. After years in the trough of the wave, the Midlands club – historic bastion of English rugby – found the outposts by picking up last year the eleventh title of champion of England in its history. The first since 2013. "Ellis Genge is a fantastic and natural leader. He is someone the players follow. Ellis and Owen are two brilliant men who the players support., explained Borthwick. And to add:Ellis will lead the team with the kind of dedication and mindset that now characterizes this England side." Back to the basics of English rugby with an iron pack.
Read alsoSix Nations: Thunderbolt in England, Owen Farrell replacing and Ellis Genge new captain
After the dismissal of Eddie Jones, the name of Ellis Genge came back in a loop to inherit the armband of the XV of the Rose. After having decided at the beginning of his mandate to keep Owen Farrell in office, the new strongman of the Rose finally changed his mind. While specifying that, when he comes into play, Farrell will recover his captain's stripes on Saturday against the Blues. Another player could have become the new England captain: the painful second or third line Courtney Lawes. But the Northampton player is currently injured.
He suffers from dyspraxia
Very early in his career, Ellis Genge revealed that he suffers from dyspraxia, a developmental disorder of coordination. It can affect writing, speaking, and other learning-related movements. The left pillar speaks regularly about this disorder and helps young people who suffer from it in particular. After a Leicester match, he offered his jersey to a young supporter with dyspraxia. Ellis Genge also never hid that he had a somewhat turbulent childhood.
And during an interview, he wanted to put things right: "If you want to talk about it, let's talk about it. I was a kid at the time. I was arrested, some of my friends were arrested. Three grievous bodily harm and other things I'll never talk about. I want to make it clear that I have never been charged for any of this. It was just fights and scuffles that should never have happened."
Tough with a soft heart, "Baby Rhino" regularly takes part in social actions for England supporters. Thus, during a convalescence after a knee injury, he had to acquire a mobility scooter. Once back on his feet, he had offered the machine to a supporter of the "Tigers" who needed it.
He is the great-grandson of Muhammad Ali?
When you look closely, there is indeed a slight resemblance. In an interview he gave to the tabloid The SunEllis Genge dropped a little bombshell: "I could be Ali's great-grandchild. That would be crazy!" His grandmother, a native of the United States, lived very close to the house of the parents of muhammad ali. And she had the same last name (Graddy) as that of the mother of the famous boxer, who died in June 2016. At the time, Genge said he was ready to take a DNA test but, a priori, he did not go at the end of the initiative.
Read alsoFabien Galthié: "Jonathan Danty told me to tell you he was hot…"
"All this interests me but I want it to remain quite discreet. I'm weird enough as it is and I don't want this in everyone's database.", had pursued the international to 46 selections. It's a little missed, this anecdote is regularly mentioned when we talk about him. On his cleats, Genge had recently painted portraits of Muhammad Ali and Mike Tyson. And the latter had sent him a message of encouragement during the 2019 World Cup. "It was crazy. I was blown away and sent one back to him," he said.
He had rescued an Italian on the ground
The action caused a stir. Last year, during the match between Italy and England in the Six Nations Tournament, Ellis Genge was highlighted by rescuing the Italian third-row Sebastian Negri, who had been knocked out . after a two-man tackle. The English left-hander had then instantly put his opponent in a lateral safety position, before help arrived. "I saw and heard that he was choking, so first I slapped him to see if he reacted. It didn't change anything, he kept choking", he had then told in the columns of the Telegram.
And to continue:Since I didn't know if he was swallowing his tongue or not, I tried to roll him to the side.This gesture of common sense, which had avoided a tragedy, had been welcomed by the whole of the rugby planet. And Sebastian Negri, who plays at Benetton Treviso, paid tribute to him on Twitter: "Thank you for what you have done Ellis Genge, you are a great man.»