60% of TGV and Intercités canceled between Friday and Sunday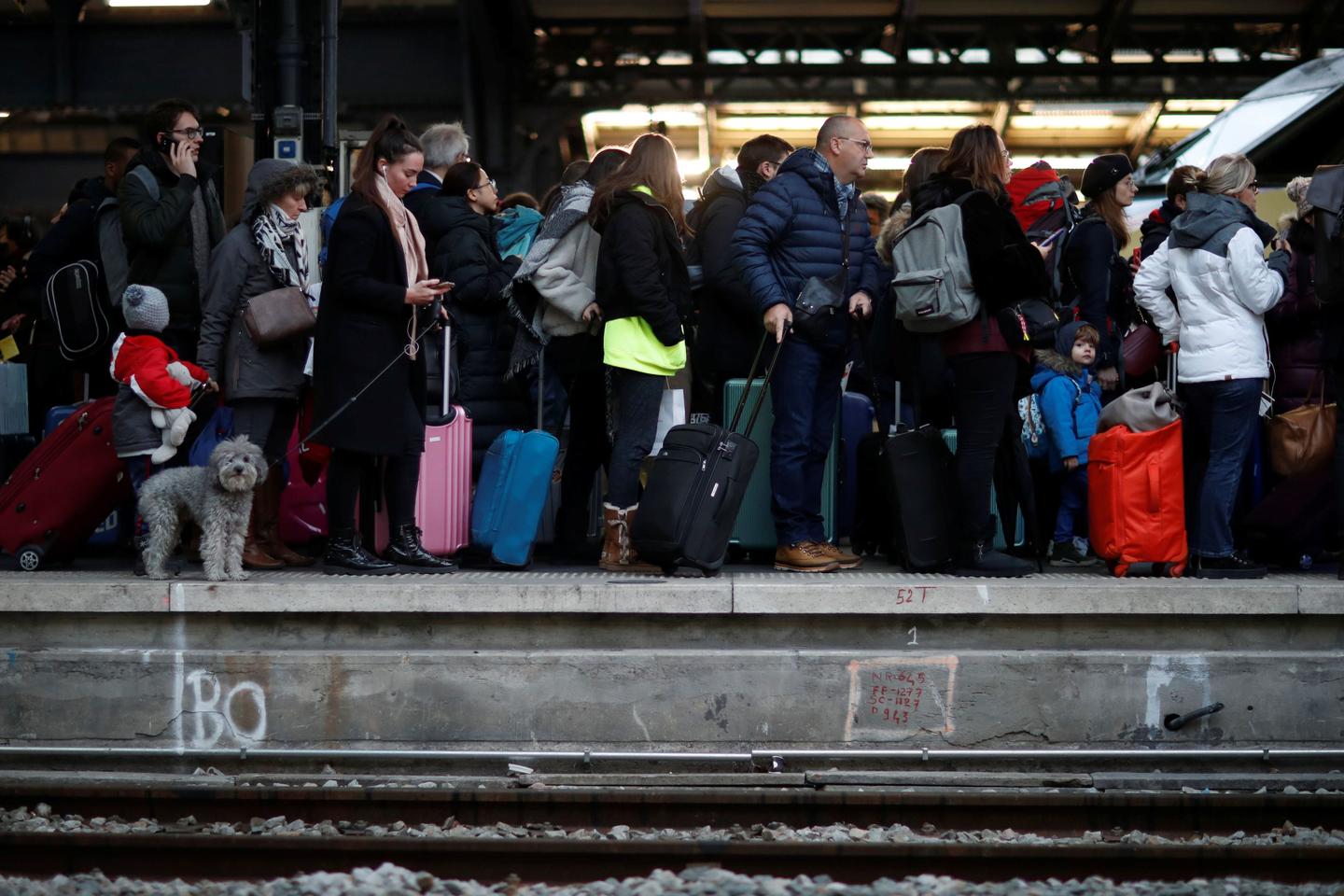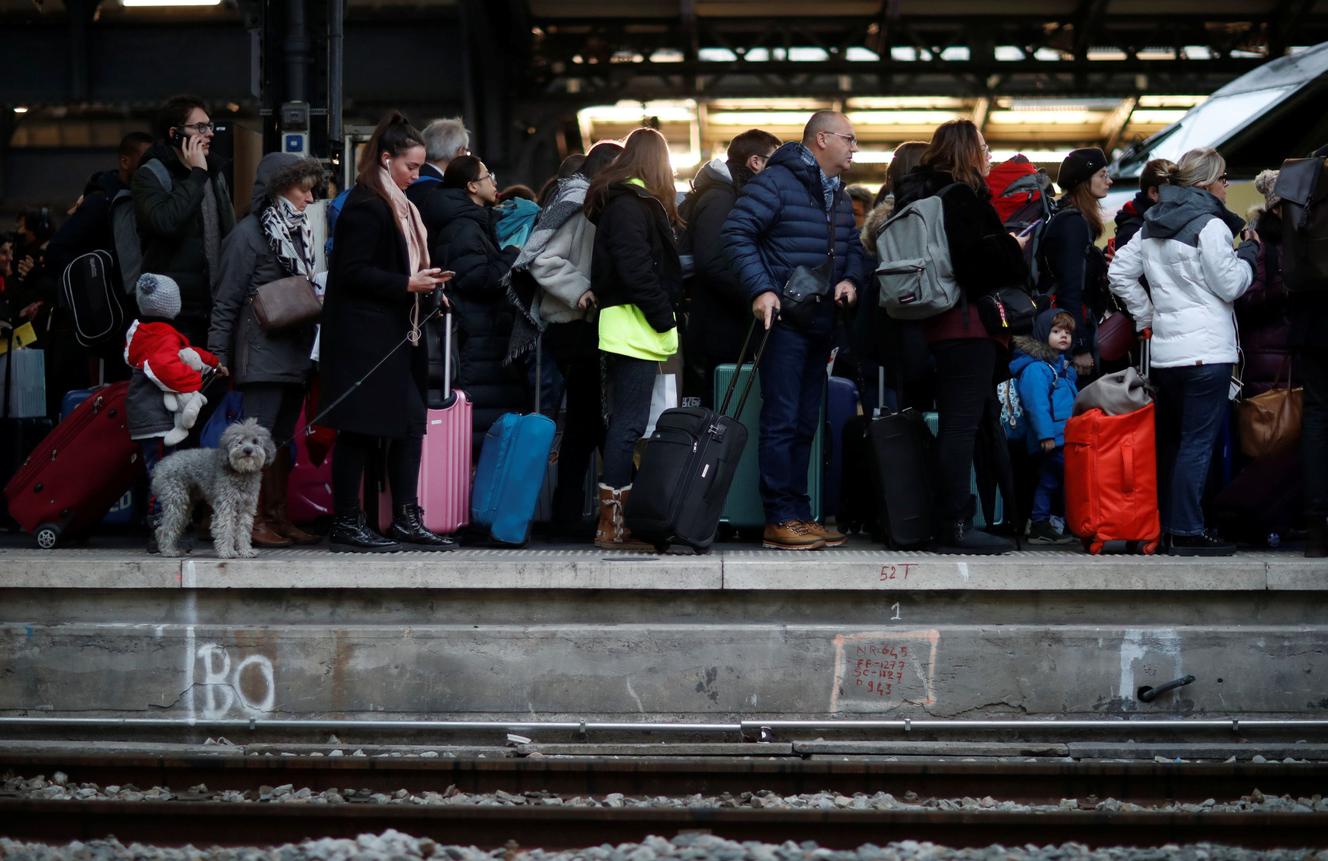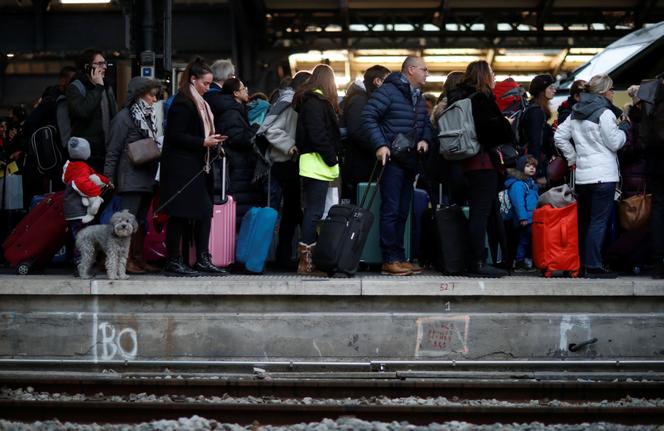 A strike by controllers will lead SNCF to cancel 60% of TGV and Intercités trains from Friday December 2 to Sunday December 4, the company announced on Wednesday November 30. A "gradual recovery" is scheduled from Monday, with three out of four trains for all TGV axes, according to a press release.
SNCF Voyageurs plans one in two trains for the TGV Nord, one in three for the TGV Est, one in four for the TGV Atlantique, one in four for the TGV Sud-Est, one in four for the Ouigo and one in two Intercités from Friday to Sunday, the company said, noting that affected travelers should be notified. Abroad, the company expects normal traffic for Eurostar and Thalys, one in three TGVs to Switzerland, one in two to Germany, one in three to Italy and no traffic to Spain.
Customers who have left their contact details will learn by email or SMS on Wednesday if their train is maintained or canceled. In any case, the company recommends that they check the train timetables before going to the station and, when possible, postpone their trips.
Mandatory annual negotiations on December 7
All travellers, whether their train is maintained or cancelled, and whatever their ticket – TGV Inoui, Ouigo and Intercités – may be fully reimbursed for journeys scheduled between Friday 2 and Monday 5 December, or exchange their ticket free of charge in all trains where there is room until Thursday, December 8 inclusive, according to SNCF Voyageurs.
The captains – generally called controllers – perform an essential function in terms of traffic and passenger safety and are therefore essential to authorize the circulation of a TGV in all safety conditions, underlined the public company. Management regrets a sustained movement "while concrete and important measures have been proposed to the trade unions following several weeks of negotiations".
These measures related, according to the press release, to the specific career development of this category. "with an increase in the volume of promotions and an increase in their annual remuneration from January 2023". "Additional measures had also been proposed to facilitate the change of profession for those who wish to do so", the statement added. This strike comes on the eve of the start of the mandatory annual negotiations (NAO), which must begin on December 7 at the SNCF. The CGT, SUD-Rail and the CFDT have called for a "united strike" That day.