613 games and a longevity record for Simeone at Atlético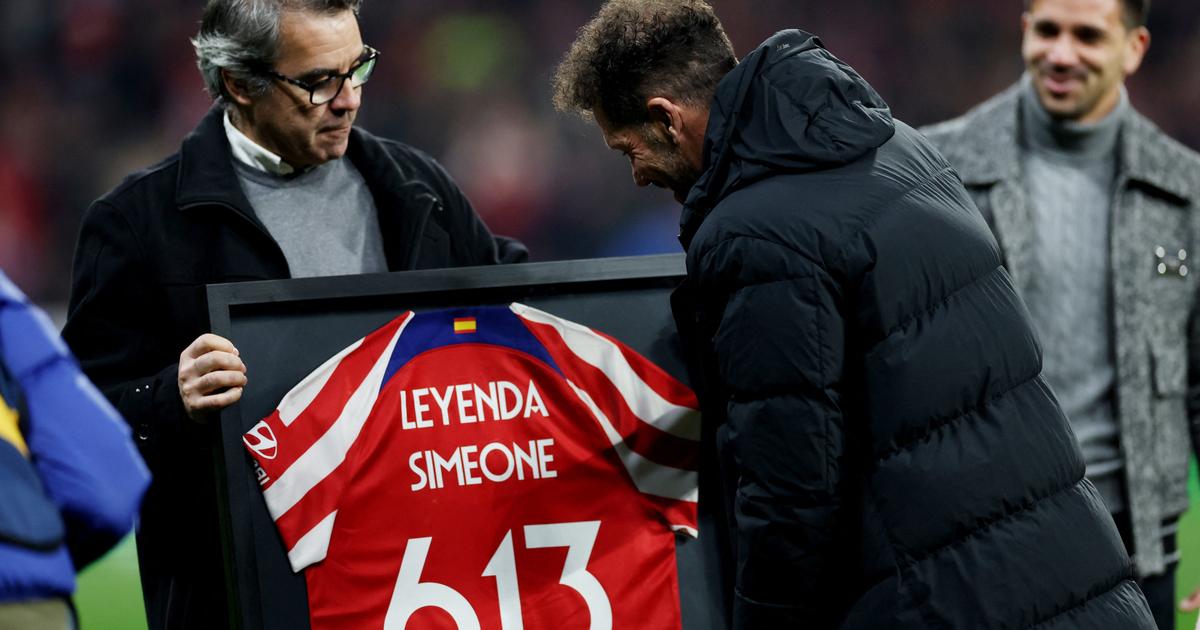 Arrived in 2011, Diego Simeone led his 613th game at the head of Atlético de Madrid. New record in Spain.
With 613 matches, the Argentinian technician of Atlético Madrid Diego Pablo Simeone became Saturday during the 24th day of La Liga, during which his team faces Sevilla FC the coach who has led the most matches within the same club in the history of Spanish football in all competitions.
He is one match ahead of another Atlético legend, Luis Aragonés, who had scored 613 matches in four spells, between 1974-1980, 1982-1987, 1991-1993 and 2001-2003.
Third on the podium is former Real Madrid coach Miguel Munoz (605 appearances between 1959 and 1974).
On Friday, Simeone addressed Aragonés in an open letter posted on social media:Dear and eternal Luis, you know that I don't particularly appreciate this kind of thing, to show feelings of this kind in public, but today I wish to do it. I want to do this to tell you that I begin this letter almost with tears in my eyes and with an enormous feeling of emotion, but above all of respect.".
"I find it very difficult to believe that tomorrow (Saturday, editor's note), I will exceed this number of matches leading our beloved Atleti, 612, which we still share today (Friday, editor's note). It's a day that, for sure, I will never forget"wrote Simeone (52 years old).
The Argentinian technician from Atlético was presented with a flocked jersey number 613 just before kick-off at the Metropolitano stadium on Saturday evening before the match against Sevilla FC, to a standing ovation from the public.
In office since December 23, 2011, Simeone is under contract until 2024, but criticism around his possible extension is increasing among Rojiblanco supporters, according to Spanish media.