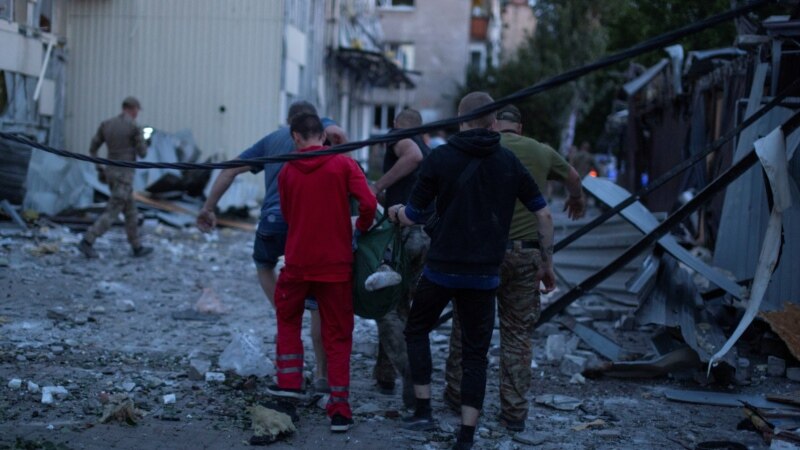 The number of dead civilians in Ukraine since the beginning of the full-scale Russian invasion amounted to 9,614 people at the beginning of September, more than 17 and a half thousand people were injured, according to a new report of the Office of the UN High Commissioner for Human Rights. It is noted that almost a third of the victims are in the Donetsk and Luhansk regions.
The UN traditionally emphasizes that these are only documented cases and the real number of victims may be much higher. This is due to the impossibility of obtaining objective information from places where intense fighting is going on, as well as from areas occupied by Russian troops.
Earlier, the United Nations refused to qualify the actions of the Russian military as genocide. The head of the UN Independent Commission of Inquiry into violations in Ukraine, Eric Möse, said that he and his colleagues "do not have sufficient evidence that would meet the legal requirements of the Convention on the Prevention and Punishment of the Crime of Genocide." In order to recognize the crime as genocide, the intent to physically or biologically destroy a specific group is necessary, Möse explained.
On September 18, the UN International Court of Justice will consider Ukraine's claim against Russia in the case of violation of the Convention on the Prevention and Punishment of the Crime of Genocide.
Representatives of the Ukrainian authorities have repeatedly accused Russia of the fact that the large-scale invasion, which began in February 2022, has signs of genocide. In particular, they pointed to the forcible removal of children from Ukraine – on suspicion of involvement in it, the International Criminal Court in The Hague issued a warrant for the arrest of Russian President Vladimir Putin. However, there is no genocide accused among those nominated by the court.