a Belgian minister attaches to "a symbolically strong gesture" and in turn wears the "One Love" armband alongside Infantino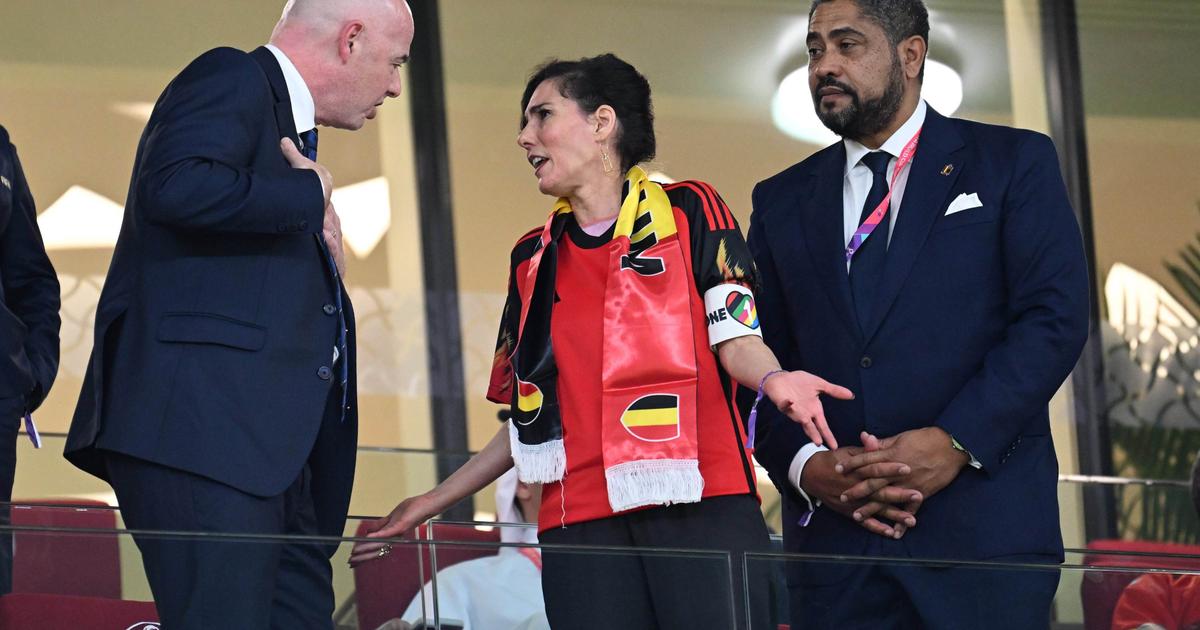 Like German Interior Minister Nancy Faeser, Belgian Foreign Minister Hadja Lahbib wore the "One Love" armband in the gallery.
The Belgian Minister for Foreign Affairs, Hadja Lahbib, wore the armband in the gallery "one Love", which had been refused to Belgium and other European selections, during the victory of the Red Devils against Canada on Wednesday in Qatar.
Hadja Lahbib was present in the grandstand of the al-Rayyan stadium alongside, in particular, the president of Fifa, Gianni Infantino.
"Gianni Infantino explained to me why he made the choice not to allow the Red Devils to wear a "One Love" armband, according to Fifa rules. These rules do not apply in the stands, I took off my jacket and presented my armband", she explained to the microphone of the RTBF.
Under the threat ofsports penaltiesby Fifa, Belgium and six other European nations present in Qatar – Germany, England, Denmark, the Netherlands, Wales and Switzerland – have waived their captain wearing this colorful armband symbolizing inclusion and diversity .
"I think it was a symbolically strong gesture, that Belgium had to convey the messageadded the Minister.
"I know that Eden Hazard (the captain of the selection, editor's note) would have liked to wear it on the ground", Hadja Lahbib continued, adding to have arrived in Qatar from the start of the tournament in order to have"frank discussions» with Qatari diplomacy and «defend human rights".
Another minister, the German Nancy Faeser, in charge of the Interior and whose portfolio covers sports, also appeared in the stands with this armband during the match of Germany against Japan, scheduled earlier in the day at the Khalifa International Stadium in Doha.
On the lawn, at the time of the traditional pre-match team photothe German players ostensibly put their hands over their mouths in apparent protest against Fifa's decision.
All World Cup winners since 1930