A candidate of "The Voice Kids" eliminated without having been able to sing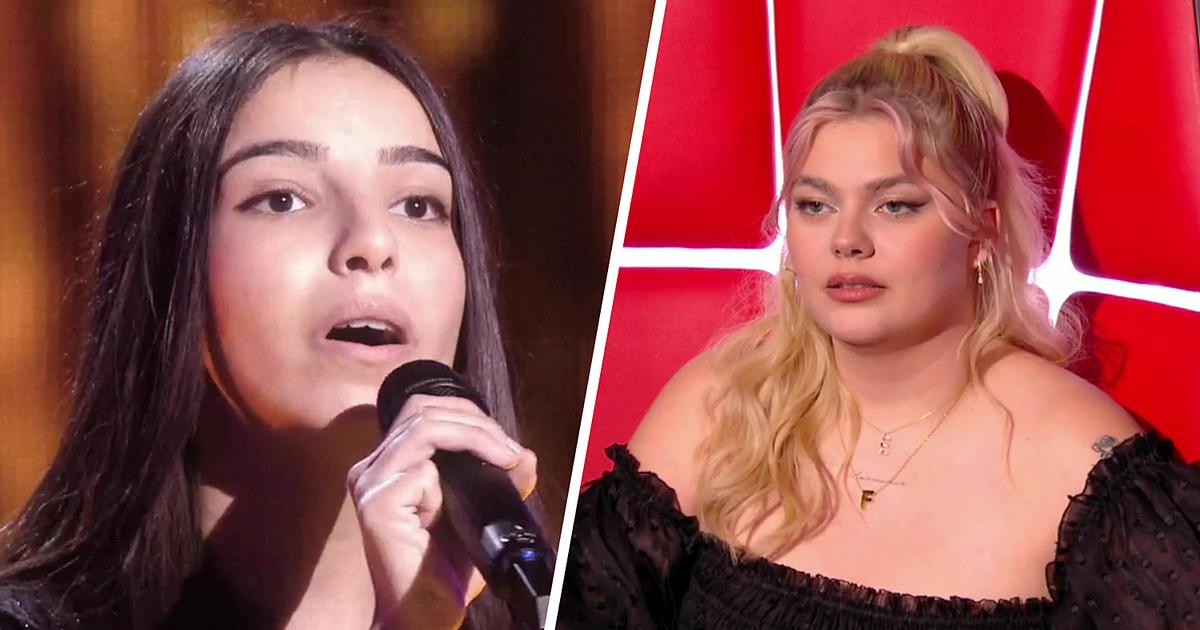 TF1 broadcast last Saturday the first episode of the battles phase of season 8 of its telecrochet. Among the 48 qualified talents, a young singer could not defend her chances. Explanations.
After the blind auditions for season 8 of "The Voice Kids", Julien Doré, Patrick Fiori, Kendji Girac and Louane have each recruited twelve talents to their team. What allow them to approach the next phase of the battles by composing four trios whose winners will qualify for the semi-final of the show. But only Louane was forced to form a duo due to a case of force majeure affecting one of her young artists: Zineb. This 15-year-old Moroccan from Casablanca had moved the four coaches with her cover ofOne and only from Adele. Petrified at the end of her performance after missing a note, she had been reassured by Louane and had joined his team.
"Louane is going to offer us a battle whose preparation did not go as planned"explained Nikos Aliagas on the set of "The Voice Kids". "Due to the health situation, Zineb had to stay in Morocco where she lives. » A situation that his coach regrets. "It's such a shame because she has an amazing voice. ", she testified. Saena and Isabella were therefore opposed in a duet on the title Crazy in love by Beyoncé and Jay Z after doing their rehearsals in the presence of their coach and Eva Queen. "They had a problem at the last moment because, unfortunately, Zineb couldn't be there and we had to change a lot of things in the song", underlined Louane at the end of this battle.
Read also"It has all happened to us": Louane consoles a talent from "The Voice Kids" petrified after a false note
The blind auditions for this edition of "The Voice Kids" were filmed at the beginning of November 2021, a few days before the Moroccan authorities decided to close their borders for health reasons. A measure which was initially to last until the end of December and which was extended until January 31. However, the shooting of the battles of the singing competition produced by ITV Studios France had been carried out at the beginning of this month of January 2022 followed, a few days later, by that of the semi-final.