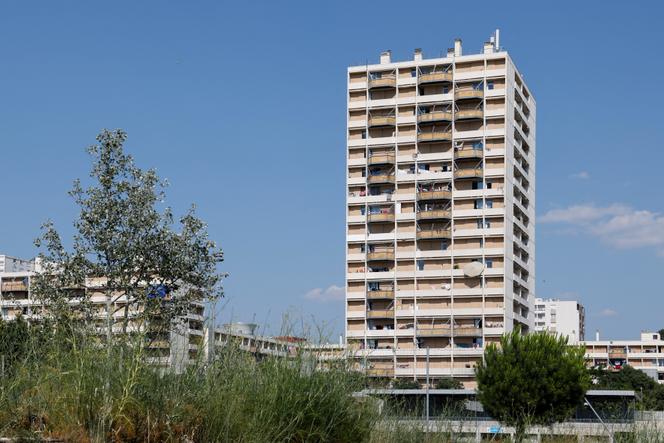 A week has not ped since the conviction of four young men for the lynching of a teenager who came to a city to sell a few grams of without the authorization of the bosses of the network, and already the ize Court of Bouches- du-Rhône plunges once again into the violence of Marseille drug banditry. Six defendants – three were aged 17 at the time of the facts, in November 2020 – are on trial from Thursday September 21 for having enslaved three young "workers" from the Busserine network, a vast city in the northern districts of Marseille. A descent into hell for Amar, 15 years old (all first names have been changed due to the minority of the victims), Martin, 16 years old and Issa, 17 years old, forced to work for free, cut off from all communication with their loved ones, sequestered, tortured and, for one of them, .
On November 18, 2020, when he saw a police patrol, Amar rushed towards them and "beg to get him out of there." The teenager is in a bad state, his head full of bumps, his cheek swollen, one eye closed by a large bruise, a broken finger, his hands, a knee and an elbow burned. In their report, the police also note that he carries "on the body the impacts of gum-knock [des balles en caoutchouc] ".
After having lied by saying that he had come to Marseille to prospect for a 3-year internshipe and had been kidnapped at Saint-Charles station by four men, the schoolboy, originally from the region, confessed to having been guided by a friend at Busserine to "earn money and buy a scooter". His phone confiscated, installed as a lookout on " the lawn "a central deal space, Amar tells the story of four days of ordeal.
"If you don't, I'll cut your throat."
"I was outside watching. [Un gérant de terrain chargé de mettre en place les travailleurs sur le "plan stup"] strangled me in front of Martin until I ped out. Martin shouted: "Stop, it's purple!" » Stabbed in the face, slashed arms with Opinel, the teenager was even thrown into a camp fire. Another day, when the managers thought his mother was looking for him in the city, "They crushed my hand until it broke. They took turns jumping on me with both feet.". Another had burned it: "A lookout came up to me with a lighter, put the flame under my chin and said to me: "Every time you move, it will get worse." »
You have 67.27% of this article left to read. The rest is reserved for subscribers.