a celebration of the art of the thing seen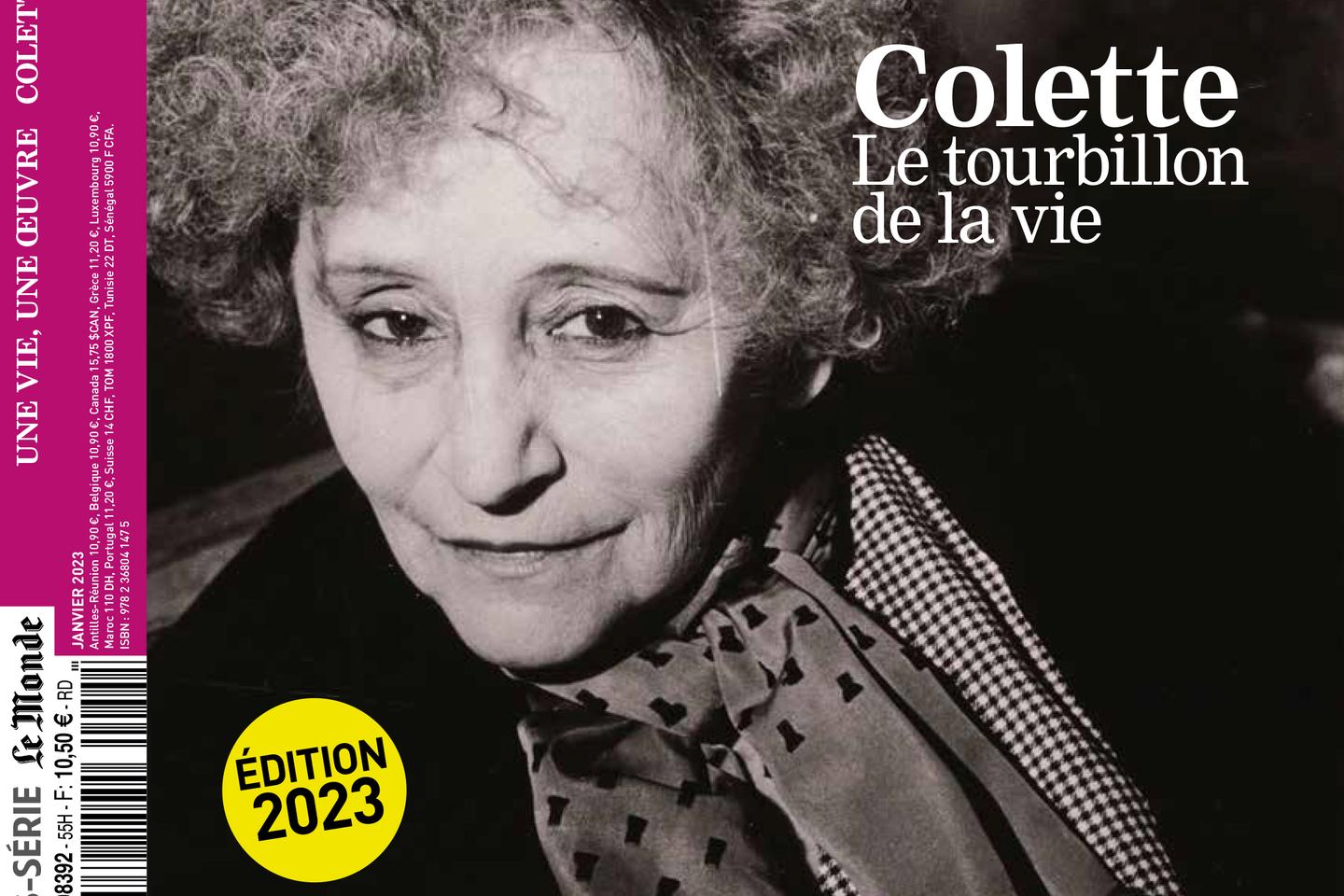 Special issue. In a note written two years before his death and which remained unpublished for a long time, Colette (1873-1954) wrote: "I would like/1° to start again/2° to start again/3° to start again/Thinking about it, it seems to me that these 79 years have not always been easy, but how short it was! »
Not easy, indeed, as for all those who, like her, and very often after her, chose to claim freedom and independence. Freedom to be an author, mime, dancer, actress, journalist, advertising and, why not, selling beauty products. Freedom to love Willy and Mathilde de Morny, and not to choose. Freedom to dispose of one's body and to refuse the dictates of fashion, well-meaning morality, even propriety. Colette had declared it very early: "I want to do what I want. » And what she said, she did.
Sixty-nine years after his death, the fire of scandals and controversy is extinguished. The evolution of mores and the acquisition of rights denied to women for too long have gone through this. Who today remembers that Colette was one of the first to describe the horror of clandestine abortions, to salute the courage of women during the First World War, and to note – without always approving it – their accession, even if it was ephemeral? , to new functions, to overthrow the stereotypes of masculine and feminine, to name without judging them all forms of desireincluding homosexuals, to make men the object and no longer the subject of the story?
daily chronicle
Colette, "alone of her sex", said Paul Valéry, literary genius detached from the movements of history and literature. This is the image that has long prevailed: an author outside time and outside space, a work above ground in a way. Affadie.
Admittedly, Colette has deliberately chosen to neglect the "big" subjects. To the descriptions of the battles on the front, which she nevertheless succeeded in reaching, defying the prohibitions, she preferred those of life in the rear; to the famous people she often rubbed shoulders with, she preferred anonymous people; to the great political and philosophical movements, the wisdom of a mother; to the great stories, the chronicle of the ordinary and the everyday, the art of the thing seen and the intimate story. The naked eye of reality. At most true. At the best.
"A woman among the others", and not " like the others ". A woman in her time, attentive, in a half-century crossed by death and horror, to everything that wants to live – men and animals – and whose convulsions she was able to transcribe, in a style like no other. , impulses and wanderings. In this singular and surprisingly modern way, at a time when we are celebrating the 150e anniversary of his birth.
You have 4.56% of this article left to read. The following is for subscribers only.