A chorister at the funeral of Queen Elizabeth II, a new "superstar" of social networks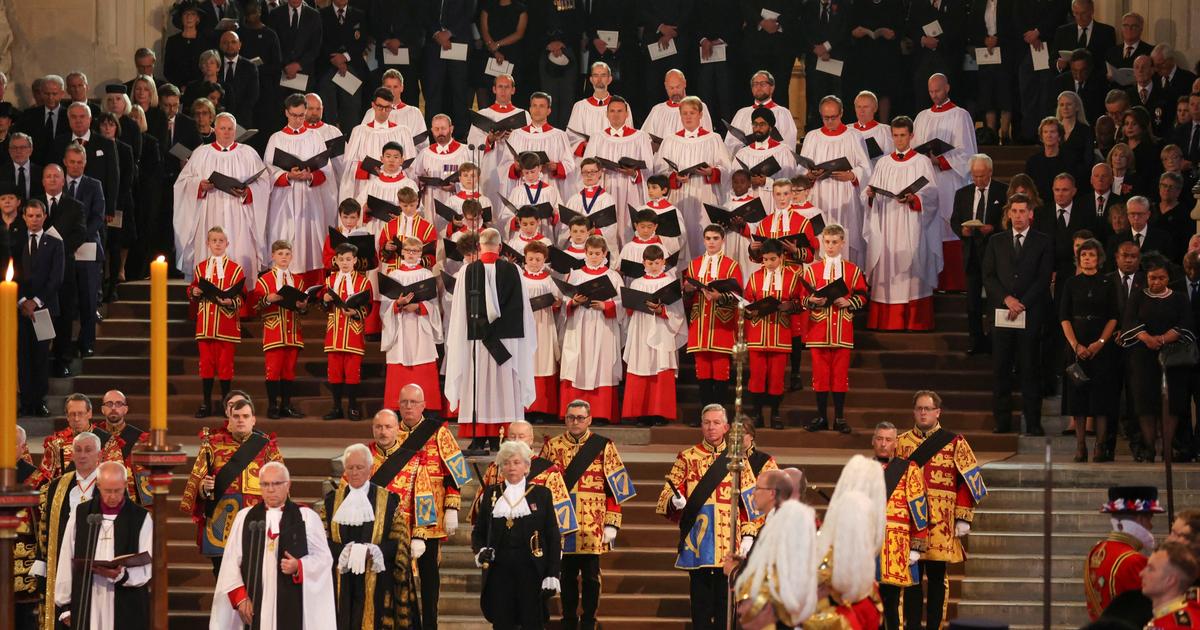 The very committed altar boy during the ceremony aroused the enthusiasm of Internet users, for whom he would have "stole the show" to the queen.
"He's a superstar." Monday, during the funeral with great pomp of the Queen Elizabeth II followed by millions of people around the world, a young boy with red hair made a strong impression. Loudly singing the tunes of the choir as soon as the queen's coffin entered Westminster Abbey, the altar boy quickly became the hero of social networks.
Throughout the service, the Westminster Abbey Choir sang psalms and the national anthem. A performance hailed by many Internet users, but it was one of the members of the choir who particularly caught the eye.
Read alsoDeath of Elizabeth II: the images of the last farewell to the queen
On Twitter, where videos of the young boy singing at the top of his lungs have circulated, a viewer believes that "The little red-haired altar boy at the Queen's funeral... is a superstar". "He stole the show"can we still read.
Beyond his enthusiasm during the ceremony, it is the chorister's red hair, straight from "Victorian era" according to some, which marked the minds of the spectators: "You just have to love the young altar boy with the indomitable hair".
"I know it's all about the Queen, but the star of this funeral is the ginger altar boy who apparently never brushed his hair," writes a certain Brian again. "He needs a Twitter account"he adds.
Many Internet users would indeed like to know the identity of the altar boy to congratulate him, but it is not currently known. the DailyMail has also launched a call for witnesses on its website for anyone who knows the "superstar chorister".
The choir of Westminster Abbey, formed at the end of the 14th century, includes in its current formation thirty boys from 8 to 13 years old, all from the school of the same name which is one of the most prestigious of its kind. . This ensemble, which has accompanied royal and national ceremonies for centuries, provides daily music for the services at the abbey.