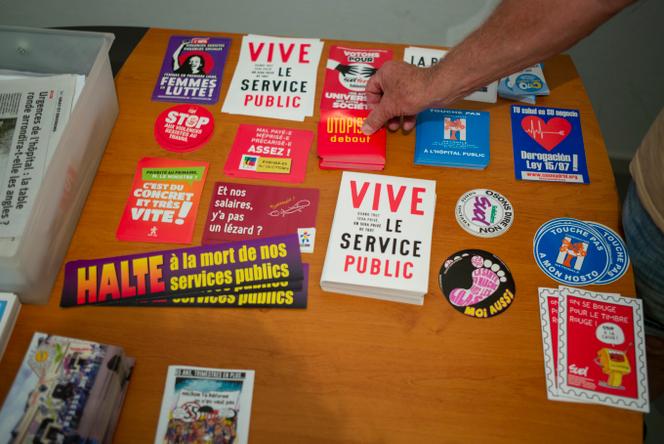 Emergency services closed certain evenings, teachers who are missing, magistrates who warn about their working conditions… How can we explain that public services "" while public spending increases? This paradox is the subject of numerous debates, which often have the common point of focusing on the question of means: public services would cost "too expensive" or would conversely be "underfunded", there would be "too much » or on the contrary "not enough" public officials.
Gold, "debating the evolution of public services only makes sense in light of the social developments to which they respond", writes the transpartisan collective Our public services in its "Report on the state of public services", released on September 14. This 160-page text, organized around five themes (health, school, transport, justice and security, financing of public services), proposes to change the prism and compare the evolution of needs with investment in public services.
"Upon arrival, in all areas, we find a curve of needs which increases and a curve of expenditure which progresses much more slowly", summarizes Arnaud Bontemps, financial magistrate co-spokesperson for the collective. This is the first summary report produced around this rather left-leaning collective, founded in 2021, with the contribution of around a hundred researchers, senior civil servants and public officials. If the findings will not surprise specialists in each sector, the approach has the merit of asking in a transversal manner the question of the adaptation of public services to social developments.
Persistence of inequalities
To do this, the collective has accumulated indicators of a very variable nature: demographic dynamics (such as the aging of the population or the increase in access to higher education), social progress (including the fight against violence against women ) and transformations in lifestyles. These parameters "change the expectations of the population and the reference level for meeting these expectations", indicate the rapporteurs. They show an attrition in public spending compared to needs, even though it has increased almost continuously for forty years – it represented less than 50% of gross domestic product (GDP) at the beginning of the 1980s and 58 % in 2022 – and that the number of public officials has increased from 4.8 to 5.4 million in twenty years.
You have 75.71% of this article left to read. The rest is reserved for subscribers.