A criminal case was opened against Lyusya Shtein for fakes about the Russian army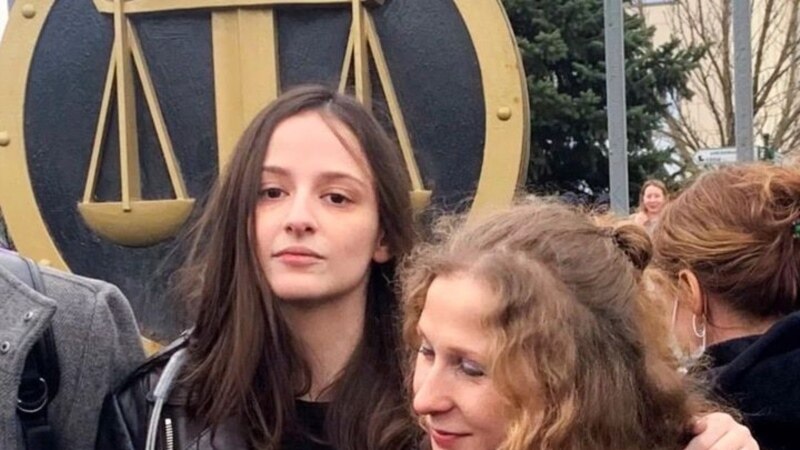 In Russia, a criminal case has been initiated against a member of the Pussy Riot group, a municipal deputy, Lucy Shtein, about fakes about the Russian army. This was reported by a source in RIA Novosti in the law enforcement agencies. Earlier, the Mash Telegram channel reported the initiation of a criminal case against Shtein.
According to the interlocutor of the agency, on March 27, 2022, Stein published comments on Twitter in which "under the guise of truth, she posted knowingly false information about the commission of war crimes by servicemen of the Russian Armed Forces." The prosecutor's office discovered the deputy's post during monitoring and sent the materials to the Investigative Committee, the source said.
Mash also reported that tweets from March 27 became the reason for the criminal case. On this day, Shtein participated in a discussion on a social network of a video that appeared on the Internet, where, presumably, Ukrainian military personnel shot captive Russians in the legs.
Stein told "Meduza" that she learned about the criminal case from the mass media, neither she nor the lawyer were notified. "I don't understand why they spend so much resources (at least transfer paper) on people who are not in Russia," added Shtein, recalling several absentee verdicts in cases of fakes about the army.
In 2021, Luce Stein was ordered to restrict her freedom for a "sanitary matter". After Russia's full-scale military invasion of Ukraine, she left Russia, cutting off the FSIN electronic bracelet. The Ministry of Internal Affairs declared her wanted.