a disoriented third season for the transatlantic coach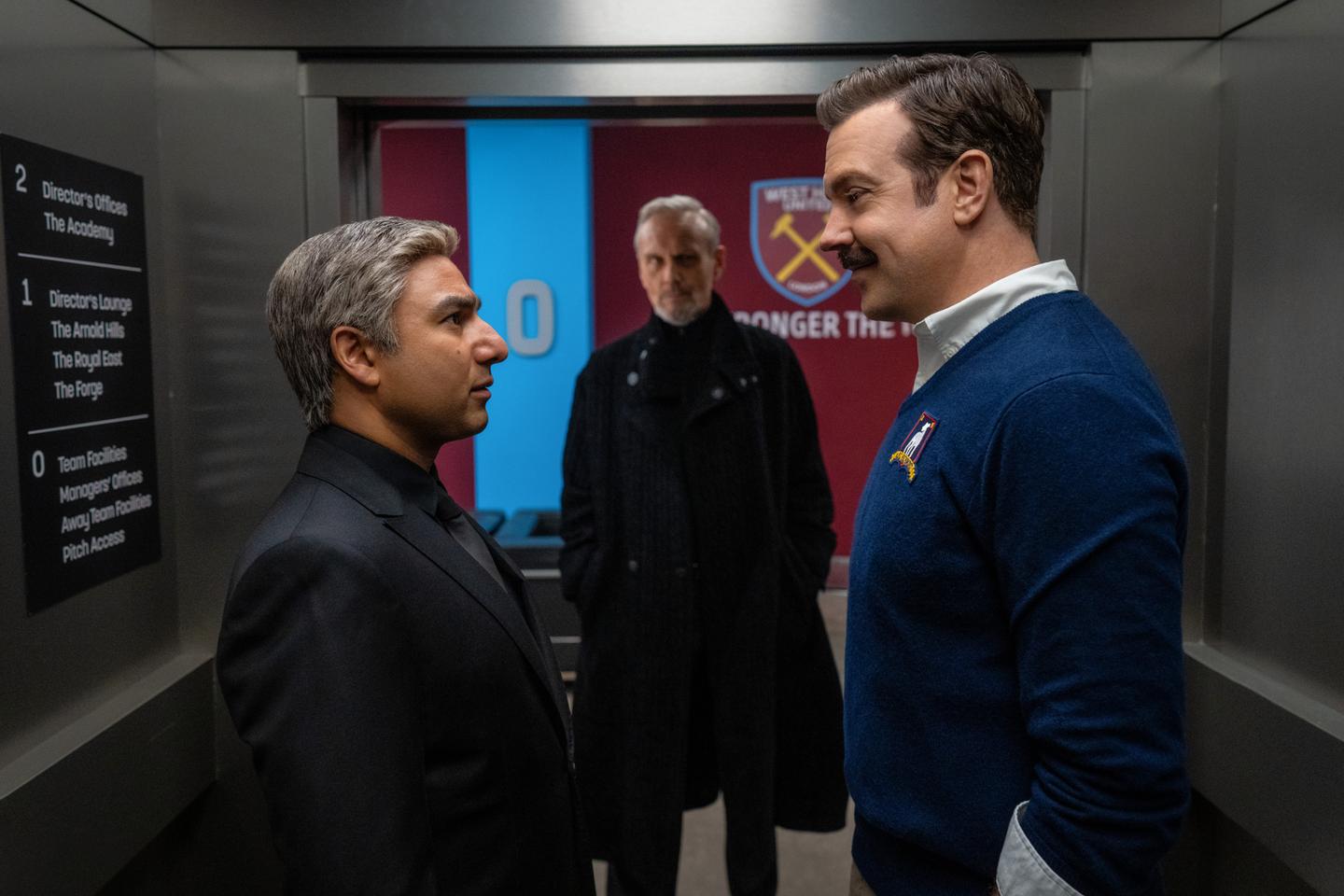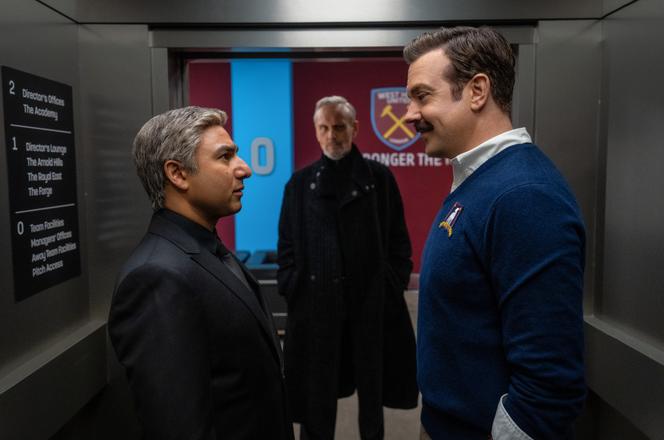 APPLE TV+ – WEDNESDAY MARCH 15 – SERIES
Ted Lasso is "in bulk". The American football coach, whom an impossible coincidence has transplanted to the heart of the British football Premier League, still presents the same cheerful expression at the start of his third and final season. But, deep in the psyche of this Midwestern child, the wellspring of optimism, tolerance and common sense that make up the essence ofAmerican way of life dried up. We see it from the first shots which show him under the Heathrow departures screen, announcing a flight to Kansas, which will be taken by Ted's only son, who has come to spend his first vacation in England after his parents' divorce.
The diagnosis of the Apple TV+ figurehead's mental state is made by Sassy (Ellie Taylor), when Ted asks her, like a teenager approaching her high school prom, if she would mind. to be his girlfriend. "You're a mess", she replies, thus defining the challenge of the season: will Ted Lasso recover his psychic and emotional integrity by passing from the status of exile to that of emigrant or by returning to Kansas (a state which counts among its citizens fiction the Dorothy of the Wizard of Oz)?
We are far from the origins of a series which had presented itself under the tinsel of an old-fashioned sitcom, based on cultural misunderstandings and the staging of British idiosyncrasies for an American audience. The duration of the episodes has doubled and Ted Lasso has become a "drama", torn between the desire to make people laugh and the desire to administer life lessons, at the risk of making Margot cry.
New face
There screw comica of the series thus escapes its co-creator and main interpreter, Jason Sudeikis, in favor of the cohort of characters accumulated over the course of previous seasons, of Roy Kent (Brett Goldstein), the ex-Richmond star who became a coach without losing anything of his irascibility, to Nathan Shelley (Nick Mohammed), former assistant to Ted who betrayed the club to coach West Ham. We can reasonably bet that we will not leave the latter before he has experienced redemption. With, in these first four episodes (those that were communicated before going online), the appearance of a new figure, Zava (Maximilian Osinski), a player who has just separated from Juventus Turin and that the AFC Richmond steals from West Ham.
Inspired, in her hair choices as in her behavior, by the example of Zlatan Ibrahimovic (this is one of the endearing traits of Ted Lasso than to make football humor accessible to the worst illiterates in the matter, like the signatory of these lines), the irruption of Zava brings the series closer to its comic vocation, without completely extracting it from the trap in which it is is locked up.
You have 20.09% of this article left to read. The following is for subscribers only.