"A Fascist Day" or how the Freinet made school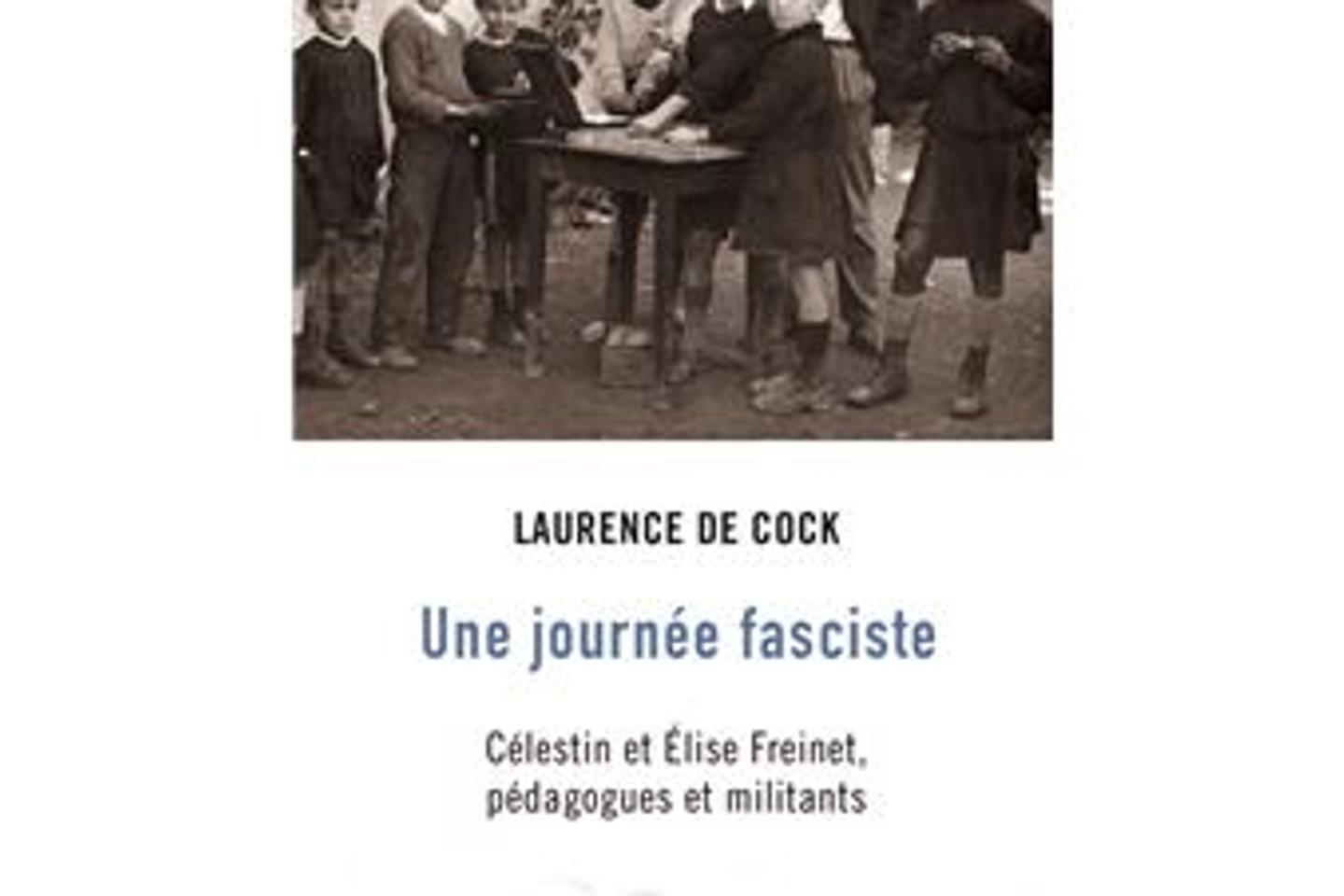 Book. It all starts with a stunning image: that of a teacher going out into the schoolyard, revolver in hand, swearing to defend his students to the end. We are on April 24, 1933 in Saint-Paul-de-Vence (Alpes Maritimes). Célestin Freinet, a teacher already famous for his educational innovations, is at his wit's end. Some of the inhabitants have been organizing a smear campaign against him for several weeks, which culminates that day in a demonstration under the windows of the municipal school.
A fascist day, by historian Laurence De Cock, returns to the acme of the "Freinet affair", which will be debated until the National Assembly. In Saint-Paul-de-Vence, she says, tensions are fueled by the mayor, close to the far-right leagues, and by the police and intelligence services. Everyone sees Célestin Freinet and his wife Elise as dangerous Bolsheviks who want to indoctrinate children.
Shortly after this episode, Célestin and Elise Freinet will open their own private school. A place dedicated to the "sons of the people", where they will continue to develop their pedagogy, imbued with their political convictions. The administrative arm wrestling will continue until the coming to power in 1936 of the Popular Front and of a minister of education, Jean Zay (1904-1944), who very quickly has reforms inspired by "the new education" in which the Freinet couple is part.
An emancipatory school
What does the story of these two teachers close to communism and revolutionary syndicalism tell us today? First, that pedagogy is a political affair and that the institution has always had difficulty in admitting it, by virtue of a "neutrality" of the school that militant teachers, like the Freinet couple, do not stopped questioning. The authoritarianism of the master and the repetition of the exercises in force since Jules Ferry, denounces for example Célestin, are suitable for the bourgeois classes. These methods do not work with poor children, who arrive tired, having eaten little or badly. The learning tools developed by the couple, which go through collaboration and investigation, are, they defend, more suitable for those who want to invent an emancipatory school for all.
The reader will also find in this work the nuanced – and therefore moving – portrait of a committed teacher, of those who let nothing pass and exasperate the hierarchies, to multiply the letters to denounce such or such failure, in the name of the dignity of the 'public school. A deliberately procedural man, sometimes haughty, even angry and even opportunistic – when, interned under Vichy, he begs for his release in letters to Marshal Pétain, before engaging in the resistance. But who will never stop trying, groping, circulating his discoveries and imagining new media (printing! cinema!) so that the school finally becomes a place of freedom and joy.
You have 3.95% of this article left to read. The following is for subscribers only.