a Frenchwoman wins the prize for the most beautiful costume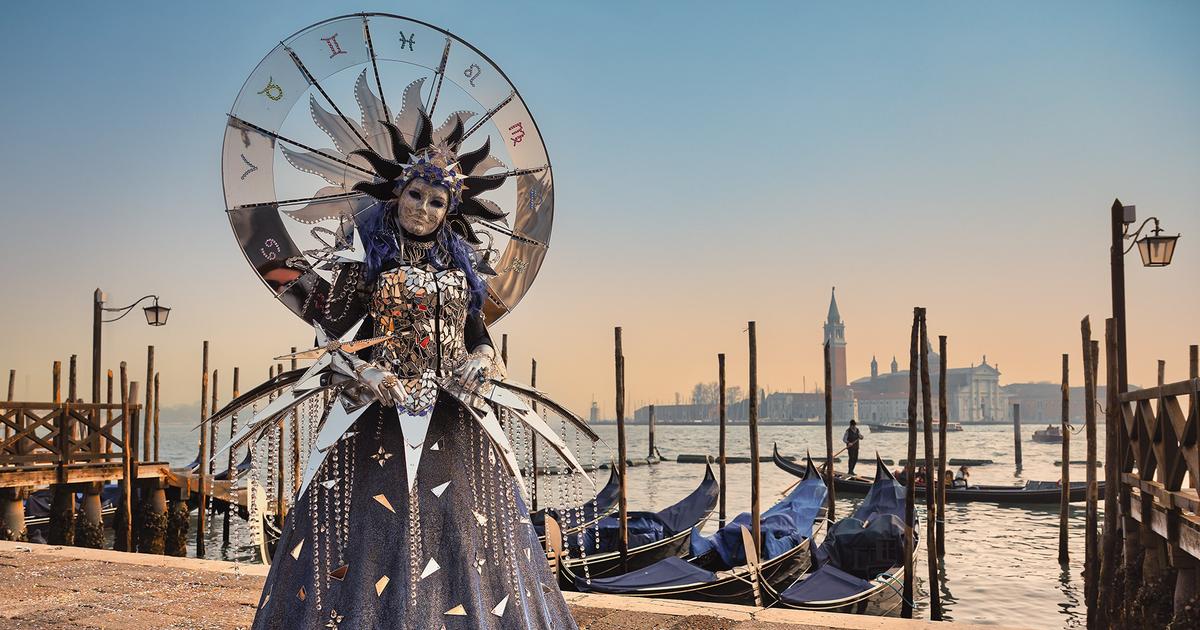 This is the second time that Karen Duthoit has won the competition, placed this year under the theme of astrology.
"I won the crown of crownsexclaims Karen Duthoit back in France, full of enthusiasm. The prize for the best costume carnival was won this year by a Frenchwoman from Estaires in northern France. "These are unforgettable moments", she recalls, still carried away by the magic of Venice. "I keep beautiful memories in mind.»
With a costume covered in mirrors and playing on volumes, Karen Duthoit managed to stand out from the 1,247 candidates in the running and win the hearts of the jury. "I stepped out of the usual frame", she tells the Figaro. It took him three weeks to make his disguise, placed this year under the theme of astrology ("original signs"). "I made my suit night and day", explains Karen Duthoit, before describing her costume: "I represented the clock in Piazza San Marco in Venice. The twelve astrological signs replace the hours and the blue color recalls the background of the dial.»
"Venice is beautiful, but you dazzled it"
The Northerner did not imagine herself winning the famous contest of the city of the Doges. "In 2020, I had already won the competition, without knowing the theme in advance "game, love and madness"", explains Karen Duthoit. "I had made a costume that represented my profession and my passion: the carnival. I was not registered for the competition, the jury spotted me in the crowd and I climbed on the podium.she recalls, her head still full of memories. "I had been going there as a tourist for eleven years, I have always loved Venice and its costumes.»
Karen Duthoit explains that the terms of the competition have evolved greatly since its first participation in 2020: "This year the stage was much smaller, it didn't cover all of St. Mark's Square."The health crisis has also left its mark with the votes which have now gone online: "Everyone can vote on the official site to designate the 80 best costumes, which are then submitted to the vote of the jury, on site, in Venice.There is therefore only one winner for the whole carnival, unlike 2020, where the prize for the best costume was daily.
"Venice is beautiful, but you dazzled herlaunched an Italian à la Française during his victory. "There is even a person from the carnival in Rio who got in touch with me!», Launches the fairground of the Lille region, who did not imagine such enthusiasm around the event. "It is a great pride for me to win and an honor to have been able to participate.For the curious, the two carnival costumes are on display at the Museum of the History of Fairground Life from 1850 to Today, in Sainte-Catherine, near Arras.
SEE ALSO – Drought: the canals of Venice completely empty