a "gaijin", a native of Missouri, in the land of the yakuza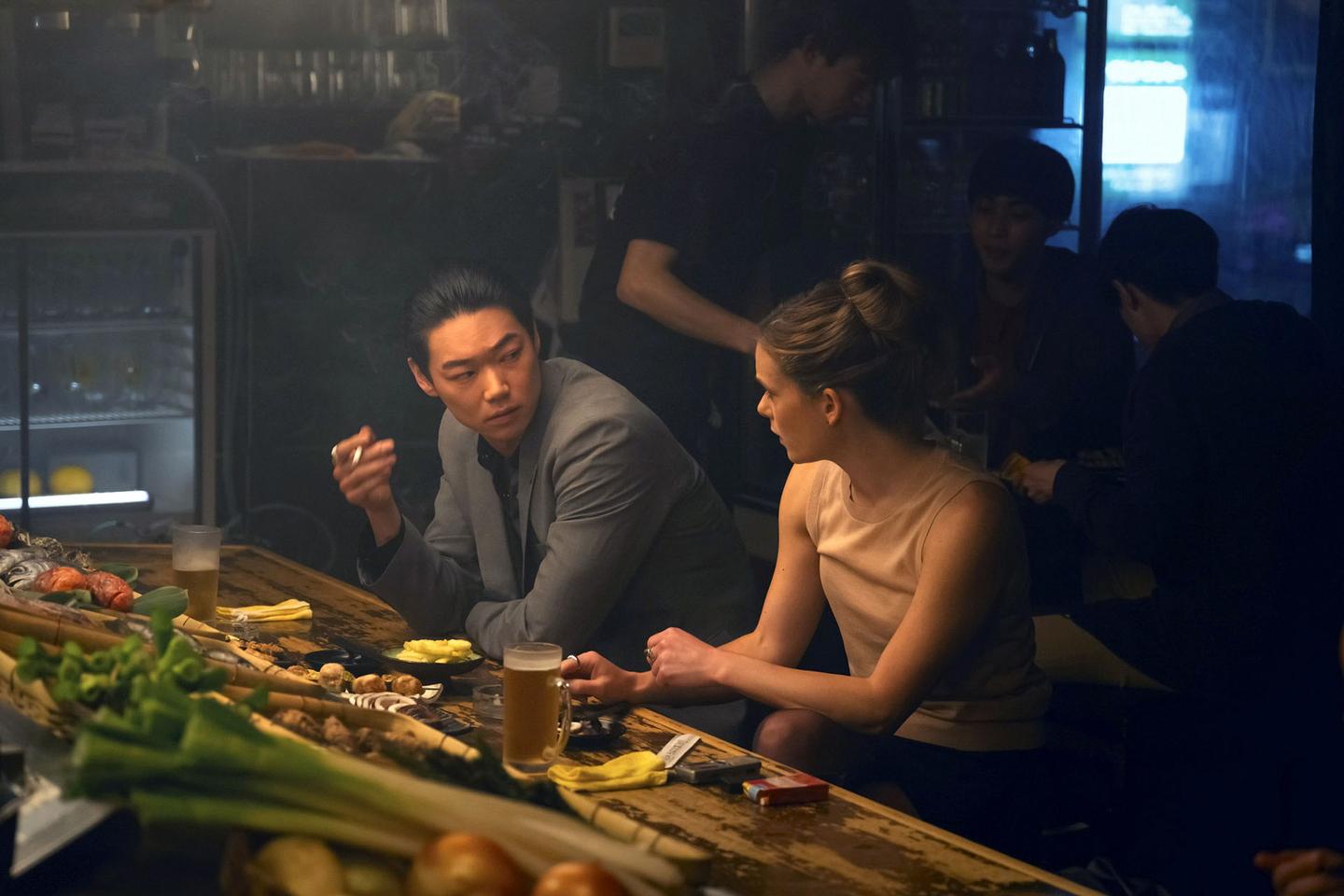 CANAL+ – THURSDAY SEPTEMBER 15 AT 9:10 P.M. – SERIES
A bookstore phenomenon since its American release in 2009, tokyo vice however, had difficulty finding takers in France. Until the future founders of the Marchialy publishing house spotted the text and decided that it would be the first title in their catalog. Released in France in 2016, the Memoirs of Jake Adelstein have since sold more than 120,000 copies. That is to say that the expectations of the public are high, especially since the name of Michael Manndirector of two major films on banditry (Heat1995) and journalism (Revelations, 1999), was attached to the project of adaptation of the book in series.
After several years of development, the file has landed in the offices of the HBO Max platform. First approached for the role, Daniel Radcliffe finally gave way to Ansel Elgort, a big, soft-lipped shack very prominent in Hollywood, marvelous in the West Side Story (2021), by Spielberg. This choice was disconcerting at first, but it is the first good surprise of tokyo vicewhose pilot episode – the only one directed by Michael Mann and unquestionably the best – confirms that the role of Adelstein fits him like a glove.
A native of Missouri, landed in Tokyo at the end of the 1990s, probably to escape a tense family situation, Jake masters Japanese so well that, at 24, he lands a job in the country's most read daily. Badly seen by his colleagues, the gaijin is assigned to various facts, a task that is similar to hazing, under the leadership of Emi, a devoted but delusional head of department.
For journalist Jake Adelstein, his hard apprenticeship in the profession is coupled with an equally complicated apprenticeship in the codes of Japanese society.
By dint of wearing his soles in the police stations, Jake then discovers the discrepancy between Japanese criminality - officially non-existent - and its media coverage, like these immolations by fire of people in debt, pushed to suicide by crooked creditors, including Jake and his colleagues discover the link to organized crime. Between two beers at the bar and a few workouts at the dojo, Jake gradually lifts the veil on the practices of the yakuza, whose rackets keep in check even at the top of the state. His hard apprenticeship in the profession is coupled with an equally complicated apprenticeship in the codes of Japanese society.
And the series succeeds perfectly in measuring the gap between its main character and the environment in which he evolves. The social hierarchy, the relationship between men and women, the very fact of being a foreigner, the cost of living or the remoteness of the native country, all these parameters weigh down Jake's quest with a particular weight. Account of the investigations that Adelstein was not authorized to publish in the newspaper which, however, employed him for that, tokyo vice is the sum of the contradictions that go with this strange life.
You have 44.48% of this article left to read. The following is for subscribers only.