A greenhouse heated by the data centers of the city of Paris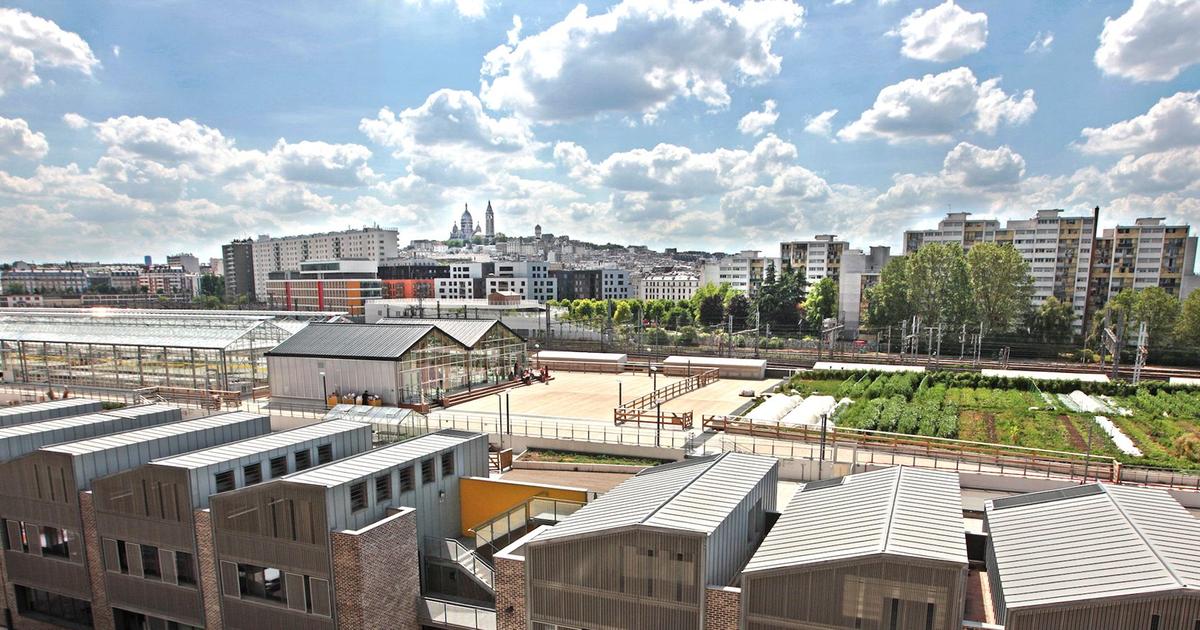 FIGARO DEMAIN - The Plantation urban farm, installed on the roofs of the capital, thus saves money.
It's a UFO, in the heart of the new Chapelle International eco-district, in the north of Paris, on the Seine-Saint-Denis border, which is getting a makeover for the 2024 Olympics. On the roof of the largest building in the city, 400 meters long, which houses the trains of the nearby Gare du Nord, the 7000 m2 de Plantation, one of the largest urban farms in Europe, form an explosive ensemble.
Between the 1500 m of vegetable garden and the greenhouse stands a glass and wood barn and its 1000 m terrace, dedicated to events. "We wanted a soothing place, to relax like in the countryside", explains Sidney Delourme, former environmental and energy consultant and co-founder of the start-up Cultivate. With a breathtaking view of Montmartre and the Sacré-Coeur, it's a success.
Read alsoThe urban farms of Paris
Just venture into the alleys of the permaculture vegetable garden and its 70 varieties of organic vegetables to be up to date: here, we practice agroecology, without herbicides or pesticides, we leave the soil fertilized, we sow old vegetables, we practice zero waste, all production being valued, especially in compost. Including that which is not sold in supermarkets (like Franprix) or restaurants in the neighborhood (about fifteen for the moment).
But it is the imposing greenhouse six meters high that makes the greatest originality of Plantation. Bioclimatic, it was designed with French materials. The 1200 m building2where salads, microgreens and aromatic herbs are grown, is heated thanks to the data center which the city of Paris acquired in 2019.
20°C all year round
The 300 servers installed in the basement, notably housing AP-HP data, running 7 days a week and 365 days a year, emit fatal heat recovered, centralized and heated to 65°C. The 500-meter hot water loop managed by the Parisian Urban Heating Company (CPCU) heats the district. A heating substation also sends hot water to the roofs, which circulates in pipes, circling the greenhouse and blowing hot air inside via four fan heaters. Enough to keep crops at 20°C all year round at low cost (a few cents per kilowatt hour).
Read alsoThese women who build high-tech farms on the roofs of cities
The duo of entrepreneurs, who invested 3 million euros to get started, just before the Covid crisis, without being entitled to any help, today sees many chefs stocking up at home and the students of the Porte de la Chapelle discover its activity. "No kid in the neighborhood has ever set foot on a farm"says Sidney Delourme, who takes real pride in helping them discover "the journey from the vegetable garden to the plate". Waiting to one day open a restaurant on site.
Society, health, environment, education, energy