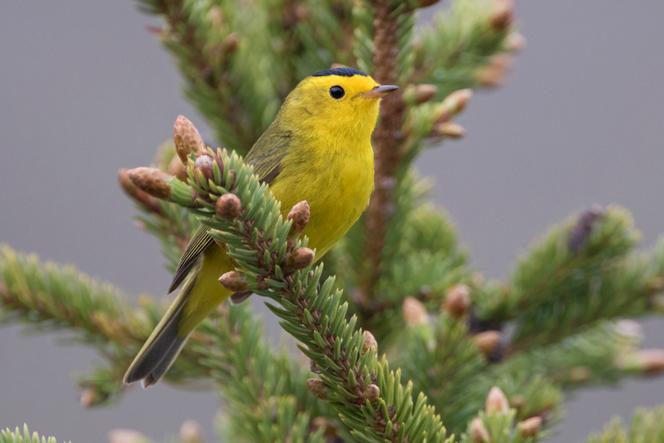 Lhe Audubon's shearwater will disappear. The red list of threatened animals, maintained by the International Union for Conservation of Nature (IUCN), ensures that there is no risk. Reference ornithological sites describe its presence over almost the entire American continent, from the northern Arctic to southern Brazil. Yet within one or two years, this great sea traveler will no longer exist. At least under this term. The American Ornithological Society announced on 1er November, that it would change the common names of all the birds on the continent "directly named after people, as well as other names deemed offensive or exclusionary."
In the press release made public by the learned society, its president, Colleen Handel, added a personal statement. "Names have power, and some bird names in English carry historical ociations that remain exclusionary and harmful, she writes. We need a much more inclusive and engaging scientific process that focuses attention on the unique characteristics and beauty of birds themselves. » From now on, common names will therefore celebrate the physical particularities of animals or their habitat. White-faced shearwater, long-tailed shearwater, burrowing shearwater… A commission including the public and concerned with diversity will be responsible for deciding.
It must be admitted that the American personalities so far celebrated by the birds of the continent were not all the most recommendable. In 2020, the learned society had already renamed McCown's longspur – now large-billed longspur. Honoring a Confederate general, defender of slavery, no longer seemed possible, whatever his love of sparrows. But the list remained long. Didn't Scott's oriole distinguish another general, this one loyal to the Union but organizer of the Trail of Tears, the forced displacement of indigenous populations, including the Cherokees? And could Townsend's warbler offer immortality to John Kirk Townsend (1809-1851), who tracked birds in American skies but also skulls in native graves?
A radical solution
The painter and naturalist Jean-Jacques Audubon (John James Audubon to the Americans, 1785-1851) posed a problem of another magnitude. On the front side, the most famous figure in the ornithological history of the United States, author of a considerable body of work. On the tail side, a small owner of land and slaves, who always opposed abolition. In March, the National Audubon Society decided to keep its name. The main union in the house abandoned him.
You have 35% of this article left to read. The rest is reserved for subscribers.