a jubilant reflection on the quest for identity and the search for happiness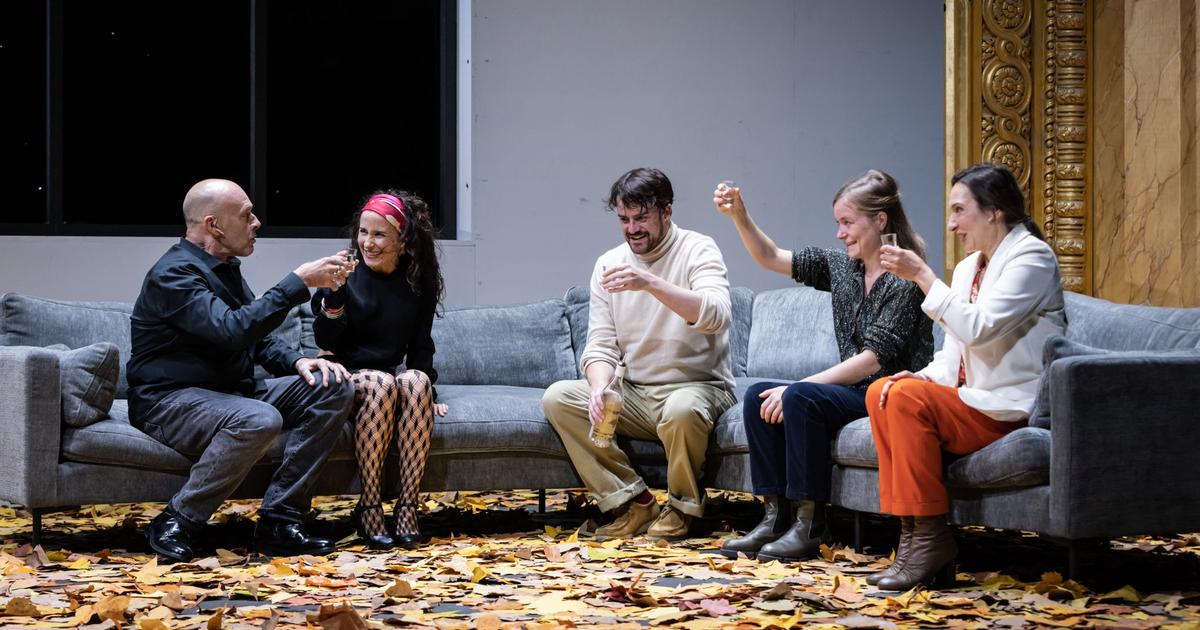 CRITICISM – In the new play by Arne Lygre, directed by Stéphane Braunschweig, three groups of individuals who seem to be completely separated meet, confront each other and calm down.
The stage is covered with dead leaves. Around, the walls seem painted with soot. Among the leaves is a long wooden bench of a certain ramshackle elegance. Here is a quiet and cool place on the edge of a river, facing a cemetery. Two women come from the left. One, wearing a white jacket, sets the tone for the slightly confusing style of the room. It begins like this: "A mother says, 'It's nice down here by the river.' A mother says: "I think it's wonderful here." A mother says: "There is a kind of calm, very particular." The other, the woman in the red jacket (who is the daughter of the first woman), answers "A sister thinks, 'This is what mommy wanted to show me?' A sister thinks, "Is that all?" A sister thinks: "An unknown cemetery?"» Regardless of this figure of speech, we will get used to the heady, bewitching music ofArne Lygre. The whole piece is not, rest assured, dipped in the same ink.
Read alsoCarole Bouquet: "Bérénice, it's a gift"
Then will arrive a neighbor and his ex-wife…