a long dive into the abjection of a serial killer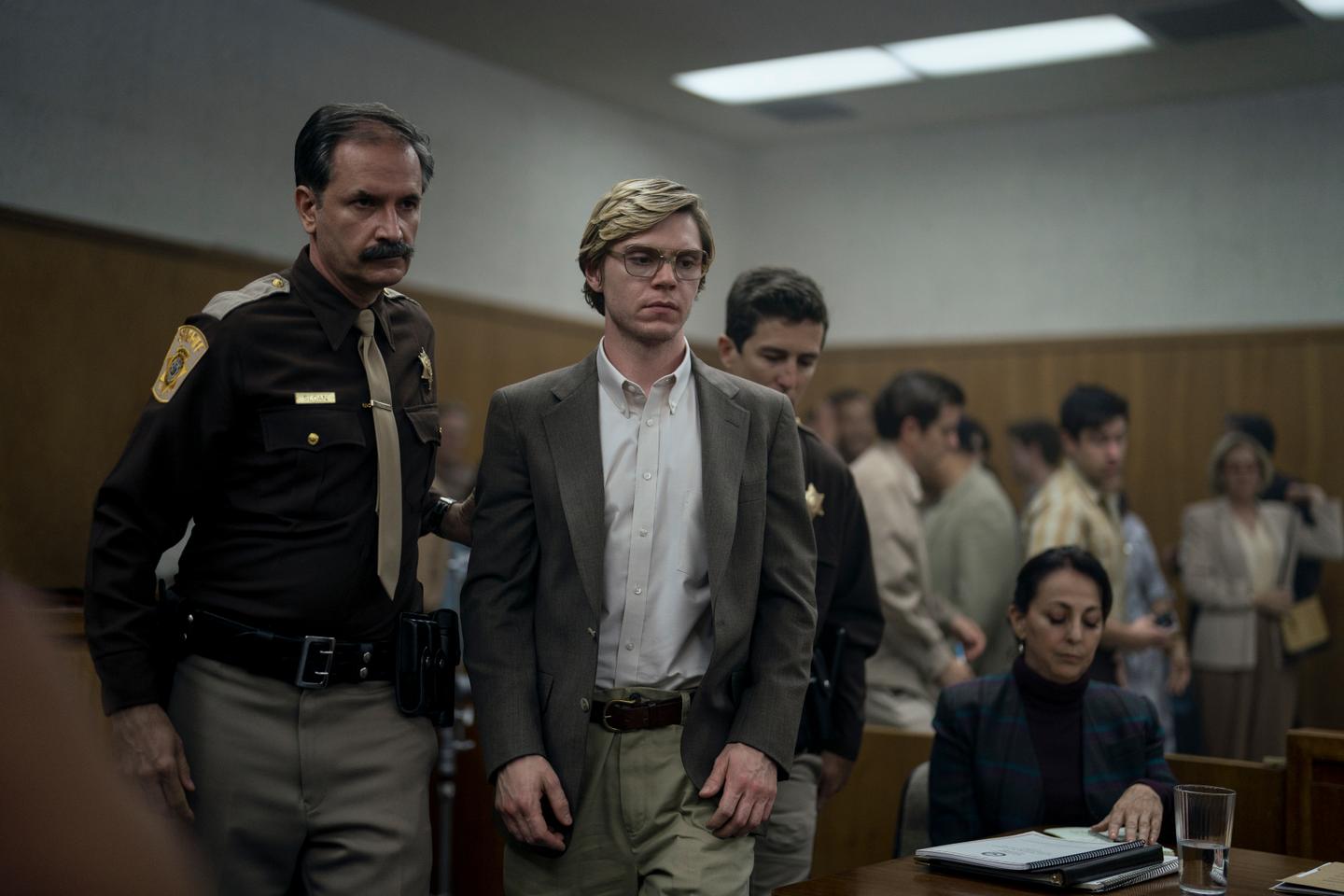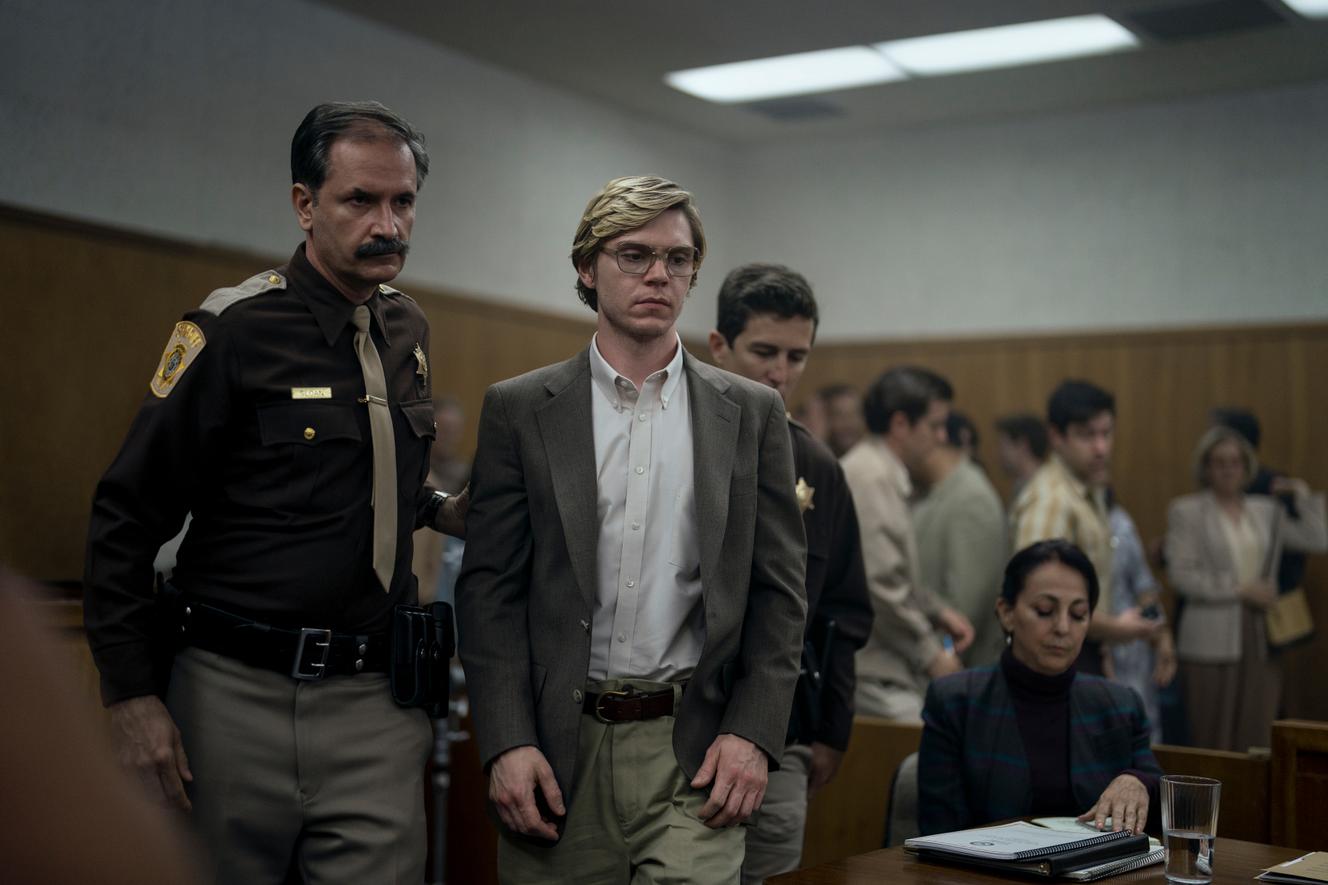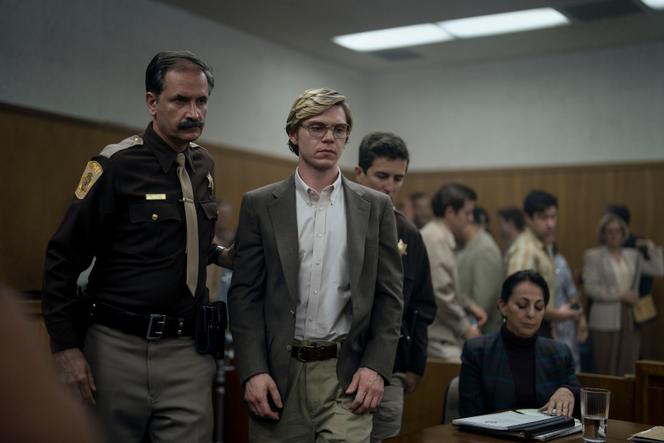 NETFLIX – ON DEMAND – SERIES
The aberrant syntax of the title; the extreme discretion with which Netflix put the series online (without showing it, without warning – Dammer… conspicuous by its absence on the platform's promotion site): everything indicates that there is something wrong. Arrived after ten hours of Dammer. Monster: The Jeffrey Dahmer Story, we will agree without difficulty (the difficulty came during the viewing), here is an object as deformed and unpleasant as the psyche of its main character.
Yet this miniseries inspires something other than revulsion or fascination. To the completeness of the narration, Ryan Murphy (creator of Glee and American Horror Story) and Ian Brennan wanted to add a broader picture of a historical moment, in which Jeffrey Dahmer, assassin of seventeen young gay people, mostly from the African-American community or recent immigrants, registered.
The tenth episode of Dahmer is devoted to the posterity of the serial killer, the comic strips, the jokes he inspired. We can see this very long conclusion as the height of cynicism – the series, which has risen, despite Netflix's lack of enthusiasm, to the top of the most-watched titles, unambiguously participates in the perpetuation of Dahmer's memory. –, but also as a frank admission of failure. The creators were unable to tell this story without sacrificing morbid fascination, without it taking over everything else, taking precedence over the best intentions.
Macabre Rituals
Among these, there is the clear will of the authors and their directors (including Carl Franklin and Jennifer Lynch) to give their full place to the victims. If you want to save yourself the repetition of the macabre rituals observed by Jeffrey Dahmer (1960-1994), who profaned the bodies of his victims, you can simply watch the sixth episode (directed by Paris Barclay), which outlines , in one hour, the life of Tony Hughes, a young African-American who had been left deaf by a course of antibiotics. Played by Rodney Burford, he's as lively and naïve a figure as Jeffrey Dahmer is dull and devious – traits that Evan Peters develops with impressive consistency.
But if you want to follow the other threads reeling Ryan Murphy and Ian Brennan, you have to pay the price, long dives into horror that stand carefully on the edge of abjection, showing only the reflections of it. , without its nature ever being in doubt (for details of Dahmer's crimes, one can refer to Wikipedia). The most important, and the most exciting, depicts the incompetence of the police of Milwaukee (Wisconsin), indifferent to the fate of the disappeared, because of their origin and their sexual orientation, going so far as to hand over one of the victims, a 14-year-old boy, in the hands of the killer, despite the objurgations of passers-by, who had against them for being African-American.
You have 21.18% of this article left to read. The following is for subscribers only.