'A loss that hurts', laments Messi after loss to Saudi Arabia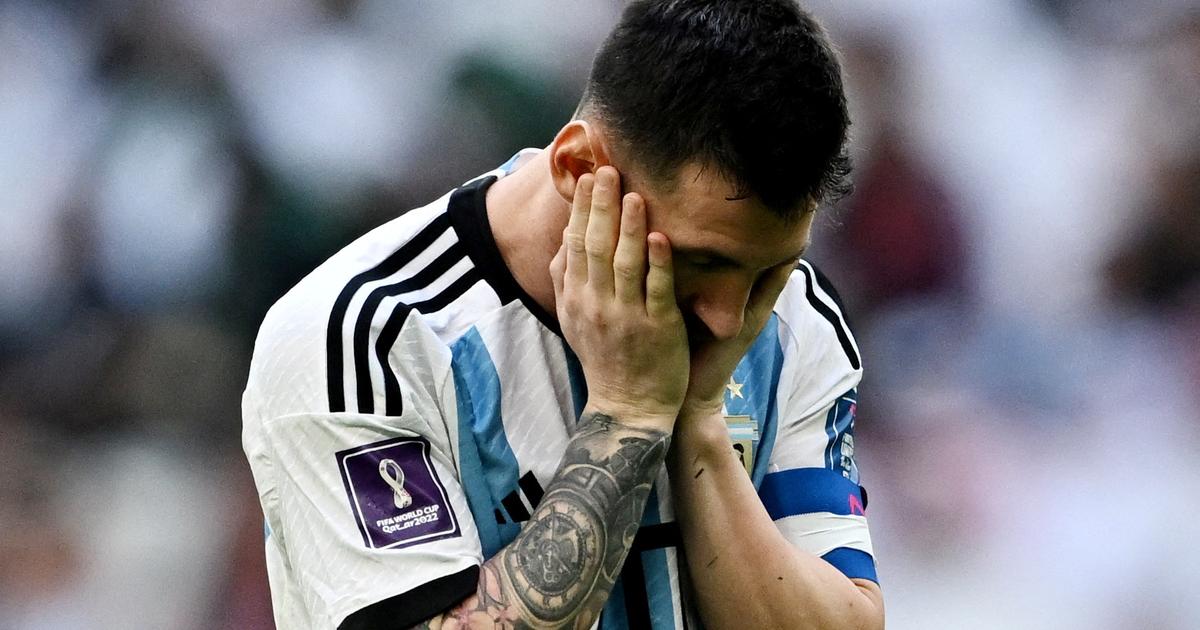 Argentina suffereda very hard blow», «a loss that hurts", admitted his captain Lionel Messi after the surprise setback conceded against Saudi Arabia (2-1) for the entry into the running of the Albiceleste on Tuesday at 2022 World Cup. "It's a very hard blow, a defeat that hurts, but we must continue to have confidence in ourselves. This group is not going to give up. We will try to beat MexicoSaturday for Argentina's second group match in Qatar, he reacted in the mixed zone.
However, Messi (35) had put his team on the right track on Tuesday by quickly scoring a penalty (10th). But Saleh al-Shehri (48th) and especially Salem al-Dossari (53rd), scorer at the end of a festival in the surface, thwarted all the forecasts, before the collective cohesion and heroic resistance of the Saudis sickened the 'Argentina. "The goal scored quickly caused us harm, it misled us. We knew it could happen not to play in the best way in the first game. We have not found the game, the operation that we had shown for a long time. And, as the minutes pass, with the opposite result, things become more and more difficult.", he said.
"Devastated"
This unexpected setback, which will force Argentina to whip in Group C, also puts an end to its unbeaten streak of 36 matches, stopped only one length from the record of European champion Italy (2018-2021) . Asked how the Argentine squad felt after the game, Messi replied: "devastated.»
"It's a very hard blow", he repeated. "We didn't expect to start this way. We thought we started well, with three points, as we said before the match. It would have brought us peace. But this group is distinguished by its unity, by its solidity. It's time to be more united than ever, to return to the basics and to our game", he continued.