A mask to call without disturbing your neighbors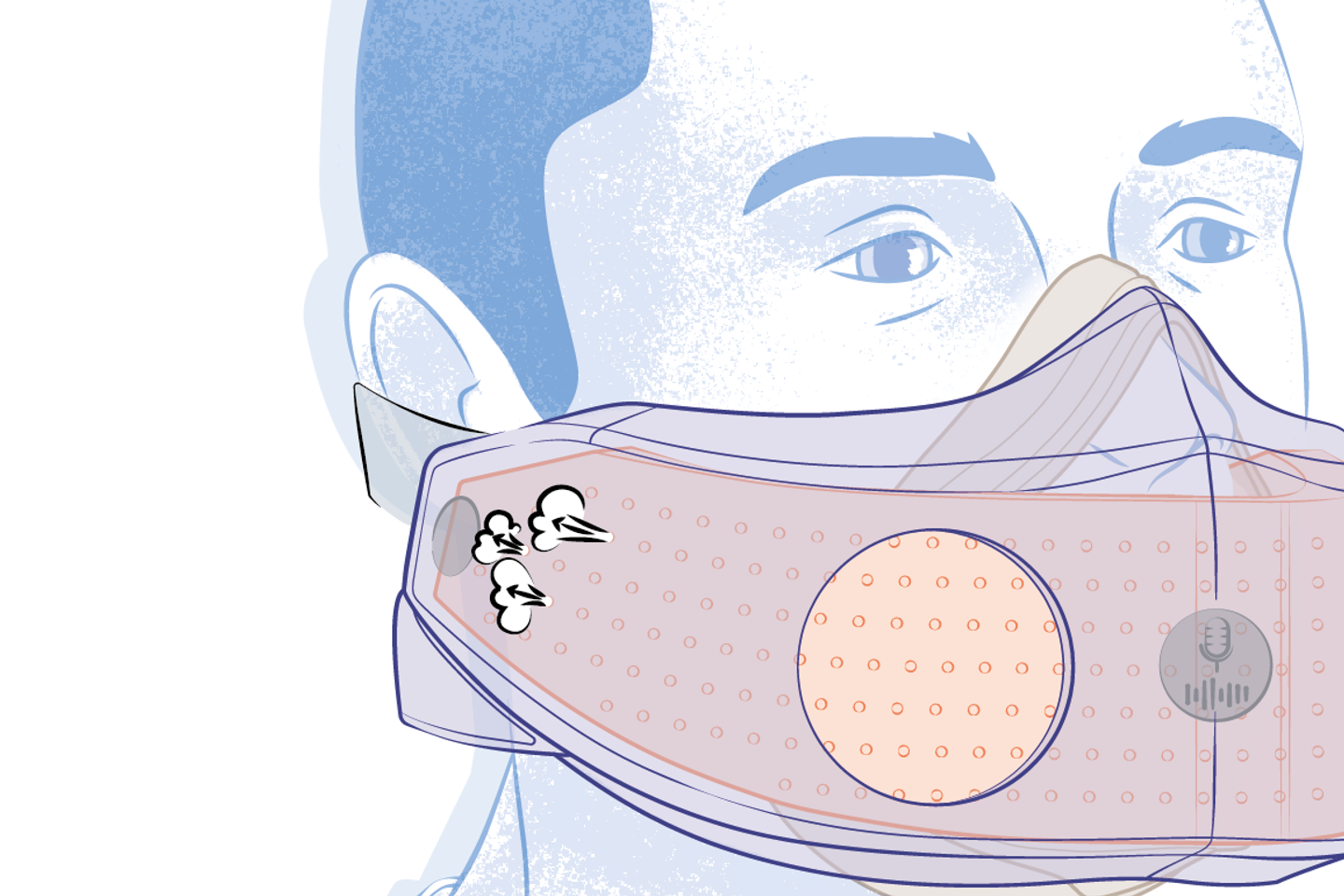 The Covid-19 epidemic has not only had bad sides. It has even opened up a market that the Toulouse start-up Skyted hopes to conquer. That of so-called "silent" or "confidentiality" masks, devices allowing you to talk on the phone without being heard by your neighbors on a plane, a train or an office.
"Covid has changed a lot of things. He got us used to wearing masks. It has increased telecommuting. He perceived the noise as an "aggression""summarizes Stéphane Hersen, founder of Skytedcreated in 2022. That year, in April, the latter approached Frank Simon, researcher at the National Office for Aerospace Studies and Research (Onera), which had filed a patent for new sound-absorbing materials that are particularly light and efficient.
In general, to attenuate a sound, for example in a foam, the air passes through a tube whose length is proportional at the wavelength of sound. For speech, this requires thicknesses of the order of several centimeters, or even more than fifteen for 500 hertz, which is not very convenient in front of the mouth.
With the patent held by Onera, about one centimeter is enough for frequencies ranging from 500 to 5000 Hz, covering the voice spectrum, with a total weight of about 200 grams. The principle is to use tubes, whose sections are variable and not necessarily cylindrical, in order to increase the friction of the air with the surface. Several holes are drilled through a hollow plastic material and an algorithm optimizes their number, size and sections to reduce sound. While avoiding having an overly perfect system that would end up reverberating the floor…
Advantages over foams
This optimization is one of the know-how of the Onera team, which has applied it or will also apply it for drones, turbines, landing gear doors or air conditioning systems. .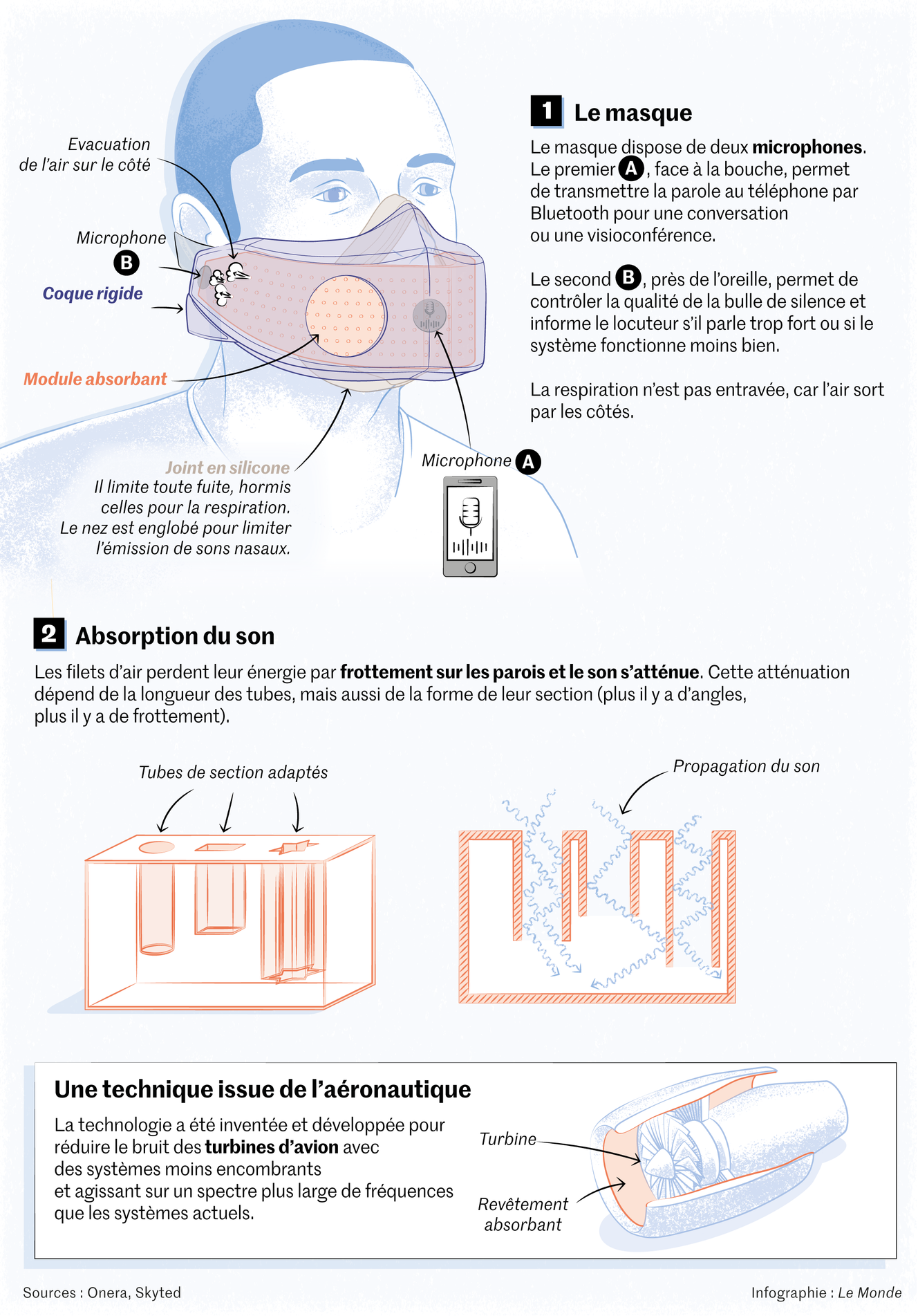 For the Skyted mask, absorptions of 15 dB (more than ten times) to 40 dB (about ten thousand times) are reached depending on the frequencies. The first demonstrations made at the Consumer Electronics Show in Las Vegas in January and at the Mobile World Congress in Barcelona in February-March, show that the wearer can speak without anything being audible outside. "We can still improve comfort and efficiency because we made these first prototypes in a fortnight! »assures Stéphane Hersen.
The principle, patented, was exposed in 2018 in an article from Journal of Sound and Vibration after five years of work on this subject. "With this technique, it is not the material that counts but its architecture"underlines Frank Simon, who also points out other advantages compared to foams: manufacturing by 3D printing, ease of maintenance and non-degradation of the device over time.
You have 23.68% of this article left to read. The following is for subscribers only.