A Navigo pass at 100 euros would be "untenable", according to Beaune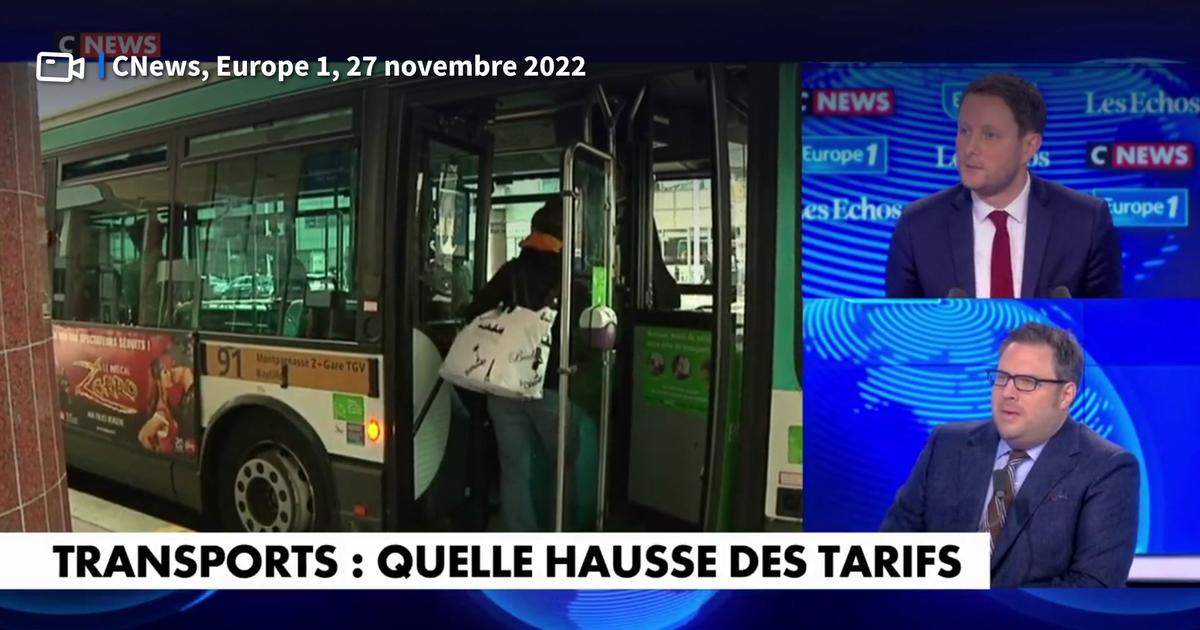 The Minister Delegate for Transport also believes that an increase of more than 30% of the Navigo pass would have "no justification".
The threat is real: the price of Navigo passcurrently set at 75.2 euros per month, used by millions of users every day in Ile-de-France to take daily transport, is likely to increase. A prospect that goes badly with Ile-de-France residents who have to deal with overcrowded trains in the metro or often have to wait a very long time for the bus. The figure of 100 euros was once mentioned by Valérie Pécresse, president of the Ile-de-France region. This made the Minister Delegate for Transport jump. "A Navigo pass at 100 euros would be untenable and would have no justification", declared Clément Beaune on Europe 1 who recalls that"it is not the state that sets the tariffs. It is the responsibility of the regions". "Ile-de-France would be the only region to do this. All regions face the same energy crisis. However, in Occitania, Carole Delga, the regional president, has lowered the price of the train and in Hauts-de-France, Xavier Bertrand has not increased it".
Read alsoIle-de-France: why the price of the Navigo pass is likely to explode in 2023
It seems that the risk of seeing the Navigo pass increase to 100 euros has finally been ruled out. Valérie Pécresse said this week that she hoped to contain the rise to 80 euros, on condition that the State comes to the aid of the region. "I agree that we will have to find a way to help the Ile-de-France region. Discussions are ongoingretorted Clément Beaune who underlined that "during the Covid-19 crisis, we gave 2 billion euros in aid to the Ile-de-France region".
The increase in the price of the Navigo pass comes from the fact that the Ile-de-France region must face a "budgetary hole" of 950 million euros to complete its 2023 budget. Of this sum, 500 million would already be "secure", assures Ile-de-France-Mobilities. It therefore lacks 450 million euros. To avoid having to rely too much on travellers, the region wants to solicit businesses in the Ile-de-France region by increasing a tax, the mobility payment.