A portrait signed Géricault, at auction, sheds new light on The Raft of the Medusa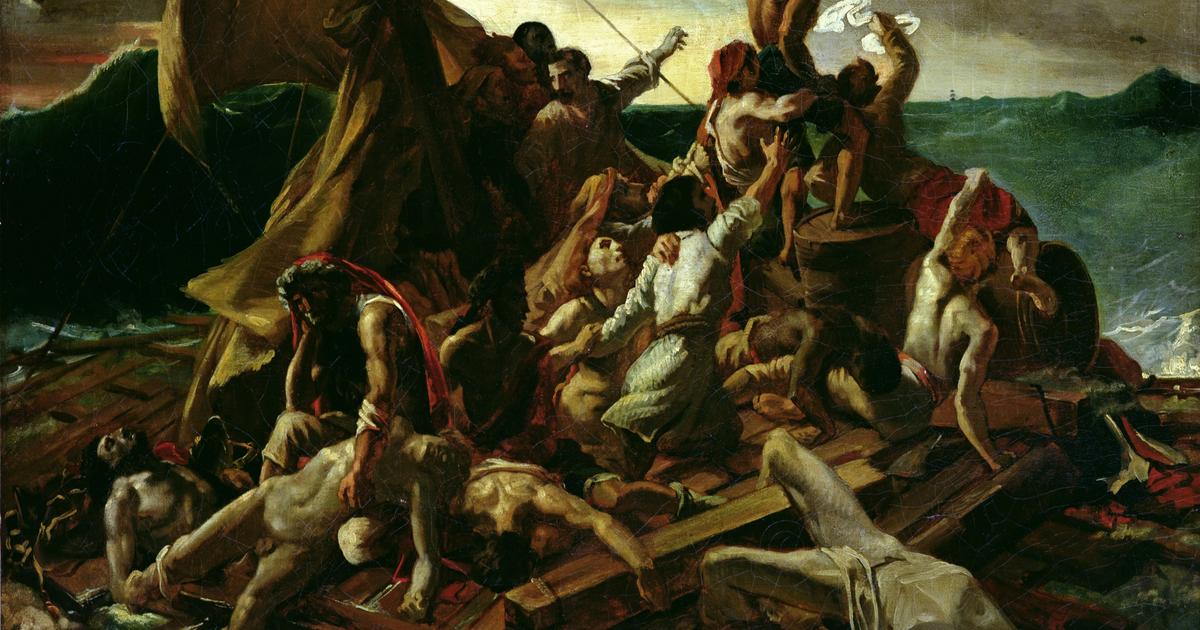 An intimate friend of the painter, Théodore Lebrun served as a model for the figure of the father who supports the corpse of his son in the foreground. His portrait will go on sale Saturday.
His jaundice made him a model of the Raft of the Medusa : almost 200 years after the death of the painter Gericaulta portrait of Théodore Lebrun, auctioned on Saturday March 18 by the house Osenatsheds new light on the famous painting.
A close friend of Théodore Géricault and himself a painter – his father, Tondu-Lebrun, signed the execution order for King Louis XVI -, Théodore Lebrun posed several times for the realization between 1818 and 1819 of the Raft of the Medusa, one of the stars of the Louvre Museum. Lebrun recounts, in a letter addressed to Géricault's first biographer, that exiled to an inn in Sèvres where he was recovering from jaundice, he met Géricault who "looking everywhere for dying color" and the "find beautiful.»
The document, dated 1836 and well known to specialists, is "one of the first and rare testimonies on Géricault", underlines Bruno Chenique, doctor in art history, specialist of Géricault, "whom Aragon presented as the James Dean of paintinghe says. The actor died at the age of 24 in a car accident, Géricault at 32 from a fall from a horse.
Read alsoWhen Géricault dreamed of being an English painter
Lebrun, thirty years old, reveals how Géricault carried out in this inn, at his bedside, the first studies for the figure of the father who supports the corpse of his son in the left foreground of the famous raft. Once recovered but still weak, it will go to Géricault's studio in Paris where the raft is being made and where the painter will do his portrait, auctioned on Saturday by the house Osenat in Fontainebleau, estimated between 100,000 and 150,000 euros. "It sheds light on the process of creating the Raft of the Medusaat a time when Géricault brought all the famous models and his friends to pose, including the young Eugène Delacroix", explains Mr. Chenique.