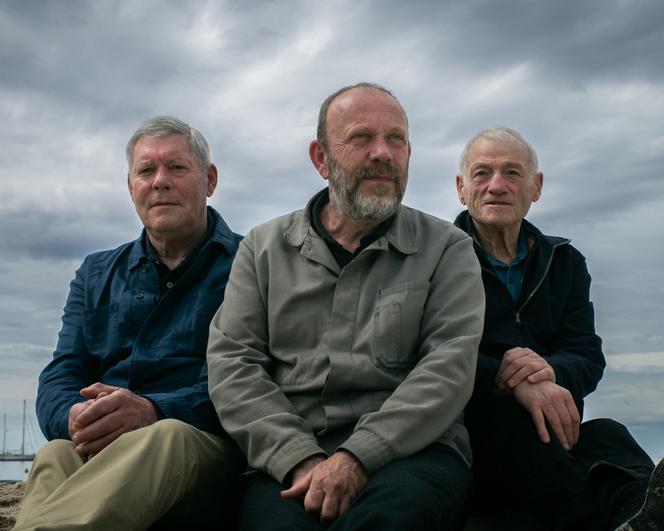 Fortnight of filmmakers
A film could be like an orchard: a parcel of the world caressed by a patient gaze, before a hand, the very one that operates the camera, picks the fruit. Pierre Creton knows something about this in his capacity as a gardener and beekeeper, but also as a filmmaker, author of a precious work (let us mention the recent Go, Toto! And The Beautiful Summer), about twenty films in thirty years, collected according to the seasons in his stronghold in the Pays de Caux, in Normandy.
This is the first time that one of them has risen to the very exposed ranks of the Fortnight, and the fact of finding our peasant filmmaker in a setting as little pastoral as that of the Croisette has something a curious transplant. Never mind: his latest feature film, developed with the usual accomplices (the sculptor Vincent Barré, the writer Mathilde Girard, the critic Cyril Neyrat), is an ocean of splendor, come to instill his confusion in the barnum of Cannes .
A prince, whose title immediately sparkles mountains and wonders, presents itself under the auspices of the tale, like a fantasized autobiography, a story of georgic and apprenticeship where from the very forms of nature arises a luxuriant use of pleasures. Pierre-Joseph, a teenager (Antoine Pirotte), languishes between an alcoholic mother (Françoise Lebrun) and a hunter father, and escapes in the summer through games with his cousin (Olivier Cheval). At the start of the school year, he moved to the city and joined a horticultural training center founded by the Englishwoman Françoise Brown (Manon Schaap). He becomes intimately acquainted with his botany teacher Alberto (Vincent Barré), who takes him to the Himalayas, then with his first employer, Adrien, who makes him work in his greenhouses.
Set of intimate masks
Having become an adult (this time in the guise of Creton himself), Pierre-Joseph takes up his post in an old estate in the process of being rehabilitated, acquired by an Indian, called Kutta. The "prince" is him: an adopted son from the region, with whom the agricultural worker soon begins, in the dark detours of the Sadian castle, a fetishistic relationship.
Do not expect, from the farmer filmmaker, an insert of pastoral serenity dedicated to gently greening the selection: as a good student of Georges Bataille (The Journey to Vézelay, 2005), Creton plunges into trouble, unearths the buried torrents of desire. Here, in a rural setting, he revisits the clic relationship between eraste and eromena, a path of mutual adoption where the gift of the world and the sharing of knowledge merge into the uses of pleasure. A prince exhibits nothing of an explicit ity, but installs an unprecedented trade between documentary and storytelling, real and imaginary, images and sounds.
You have 41.82% of this article left to read. The following is for subscribers only.