a reopening in 2024 still in the plans of Jean-Louis Georgelin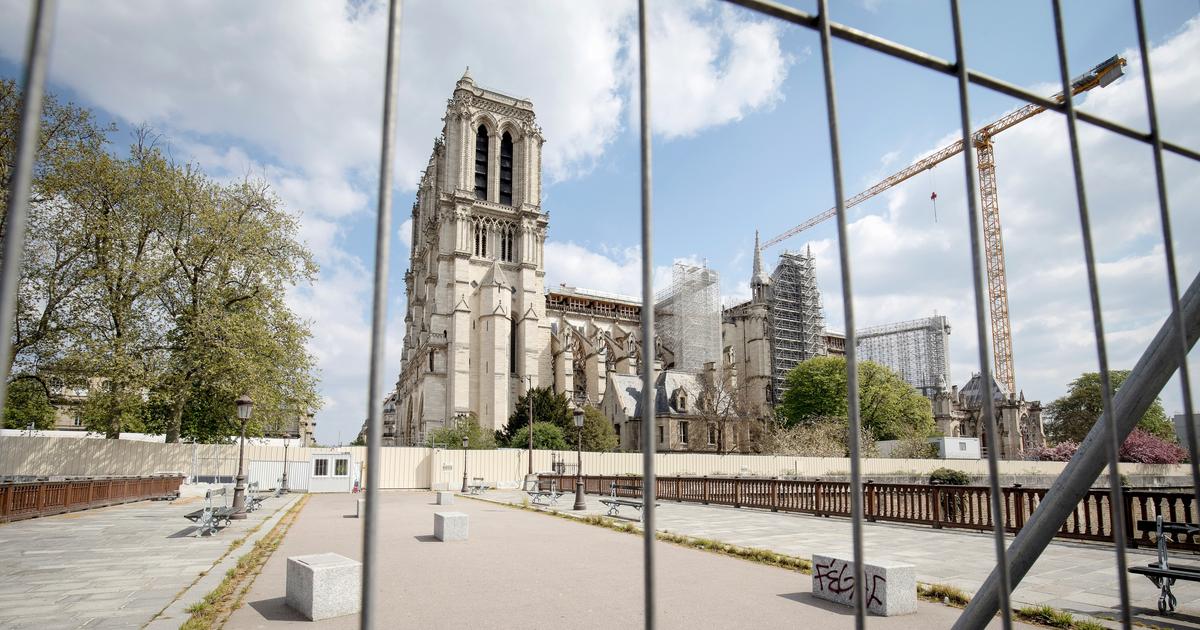 In a statement, the general in charge of the restoration of the cathedral, believes, after the Minister of Culture, that the site is on track to meet the promise of Emmanuel Macron made on the evening of the fire.
"We are moving resolutely towards the reopening of the cathedral in 2024"assures Thursday in a press release General Jean-Louis Georgelinin charge of the restoration of Notre-Dame, devastated by a fire in 2019.
This milestone of 2024 had already been confirmed by the Minister of Culture, Rima Abdul Malak, last July. The promise of a reopening in 2024 had been formulated by the Head of State, Emmanuel Macron, on the evening of the monster fire which had ravaged the building on April 15, 2019.
"The completion of the reconstruction of the first of the collapsed vaults marks an important milestone, while the interiors are already returning to their full beauty", General Georgelin now indicates. In Le Figaro last July, the latter seemed more circumspect, considering that "the reopening of Notre-Dame in 2024 is a tense and complicated objective". "The first reconstruction of a stone vault collapsed in the fire has just been completed, in the North transept"can we read in the press release. "The cleaning and restoration of the painted decorations of the chapels of the choir and of the art furniture of the cathedral are well underway"further clarifies the text.
The statement also cites "a recent report made public in October 2022"in which the Court of Auditors indicates that "the conditions to ensure the reopening of the cathedral in 2024 now seem to be met".
From the outset, the titanic site had to face many hazards: administrative closure of the site for several weeks due to lead, slowdowns caused by Covid-19, bad weather…