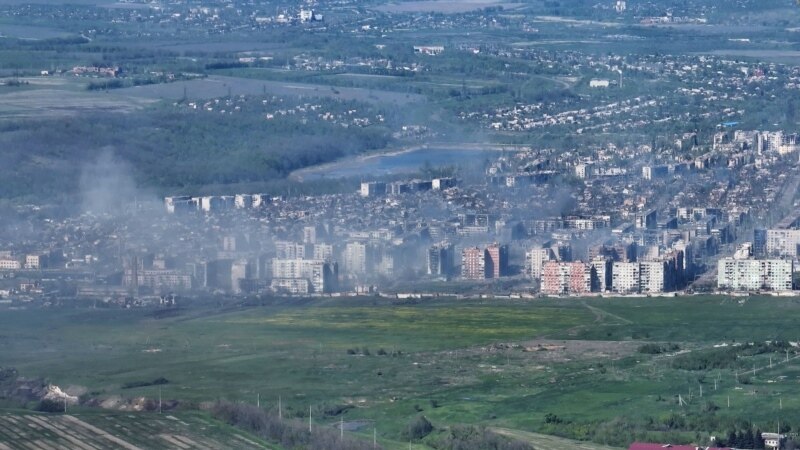 In Ukraine, the commander of the 4th motorized rifle brigade of the Russian army, Colonel Vyacheslav Makarov, died in the battles near Bakhmut, as well as the deputy commander of the army corps for military and political work, Colonel Yevgeny Brovko. Reports about this, which appeared in Ukrainian and Russian sources the day before, were confirmed by the Ministry of Defense of Russia on Sunday.
The Russian military department rarely confirms the death of high-ranking commanders and names them. The Ministry of Defense said in a statement that Makarov was killed while repelling attacks by the Ukrainian military in the area of ​​Krasnoye, southwest of Bakhmut, and Brovko was killed in another section of the front. It is claimed that the colonels personally directed the actions of the personnel and died "heroically".
Near Bakhmut, in recent days, the Ukrainian military has been advancing on the flanks of the Russian group to the north and south of the city, it was reported about the tactical successes of the Ukrainian troops. The head of PMC "Wagner" Yevgeny Prigozhin reported about the "flight" of Russian soldiers from the borders. He has not yet commented on the death of the colonels.
On Saturday, a number of Ukrainian media outlets reported that the commander and chief of staff of the 4th Russian Brigade and the deputy of the 2nd Army Corps (formerly the "people's militia" of the so-called "DPR" and "LPR") died as a result of artillery shelling near Krasny. . Andrey Morozov, a blogger fighting in the Russian army, confirmed these messages.