a "scandalous act of vandalism" disrupts the journeys of thousands of travelers in Paris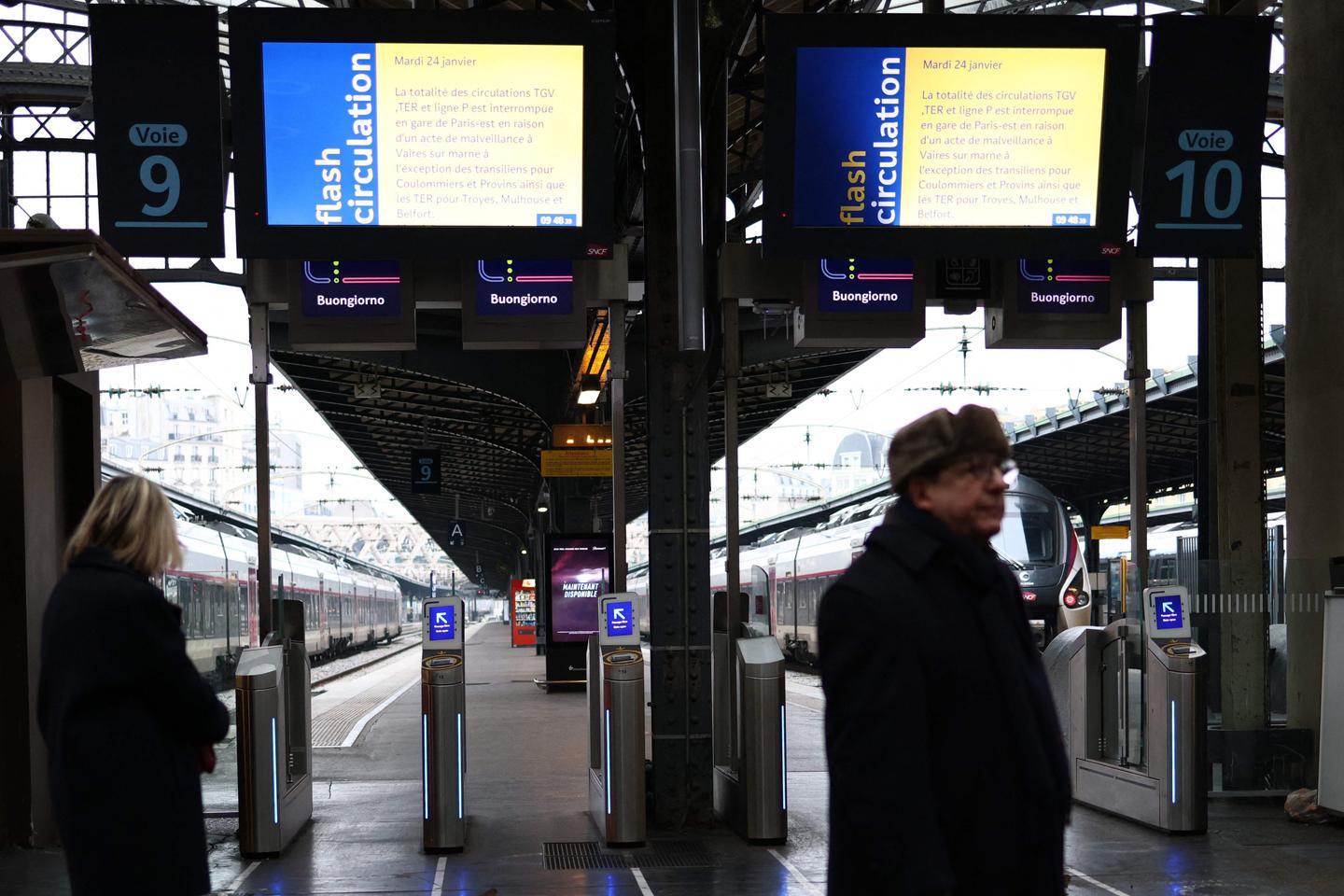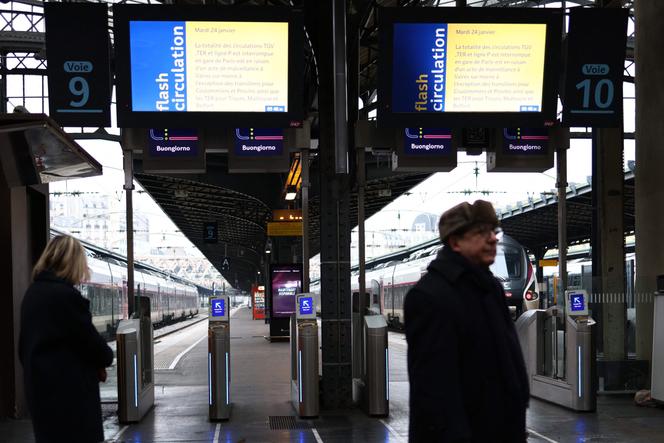 "I wanted to come to the Gare de l'Est because last night a scandalous act of vandalism was committed. » Clément Beaune came out very upset, Tuesday, January 24, from the "crisis room" the National Railway Operations Center (CNOF), a veritable national traffic control tower. Engineers and technicians have just made an inventory of the situation to the Minister of Transport: voluntary fires lit in the early morning in two "target points" at a signal box in Vaires-sur-Marne (Seine-et-Marne) damaged no less than six hundred electrical signaling and communication cables.
Traffic is virtually paralyzed on all lines departing from Gare de l'Est. This act " very serious " was committed with "a deliberate intention to harm and very seriously disrupt traffic", continues the Minister, in a calm but firm tone. Evoking the presence on the scene of "traces of gasoline", he adds that no track is privileged. The SNCF lodged a complaint and the Meaux prosecutor's office opened an investigation for willful degradation and endangering the lives of others. Pure vandalism or heinous act? Between railway workers, the hypothesis of an attempted theft of copper cables is advanced. Be that as it may, the damage and its consequences are enormous. In Vaires, the technicians are busy, but the problem cannot be solved during the day. They will have to spend the night and the next day there. SNCF announced in the evening that traffic should gradually resume on Wednesday, with one in three TGVs, for a return to normal on Thursday.
"People understand the situation. For the moment, there has been no tension, "says Sébastien, SNCF agent.
The press briefing over, the minister rushes into an almost empty waiting room to congratulate the "red vests" of the SNCF. They have just spent the morning informing travelers, hesitating between amazement, cold anger and resignation. There was no incident, but reinforcements had to be sent. The Gare de l'Est is two hundred and fifty trains departing, as many arriving every day, for a total of 41 million passengers per year (in 2019). "We told them to postpone their trip, because there will be nothing today, except for a few TER trains and a few substitute TGVs from the Gare du Nord"summarizes Sébastien, one of these information agents. "People understand the situation. So far, there has been no tension. The exchange and refund of tickets is free and instantaneous… but there are people at the counters »he says.
You have 54.68% of this article left to read. The following is for subscribers only.