a socratic dialogue with a cumbersome fetus around motherhood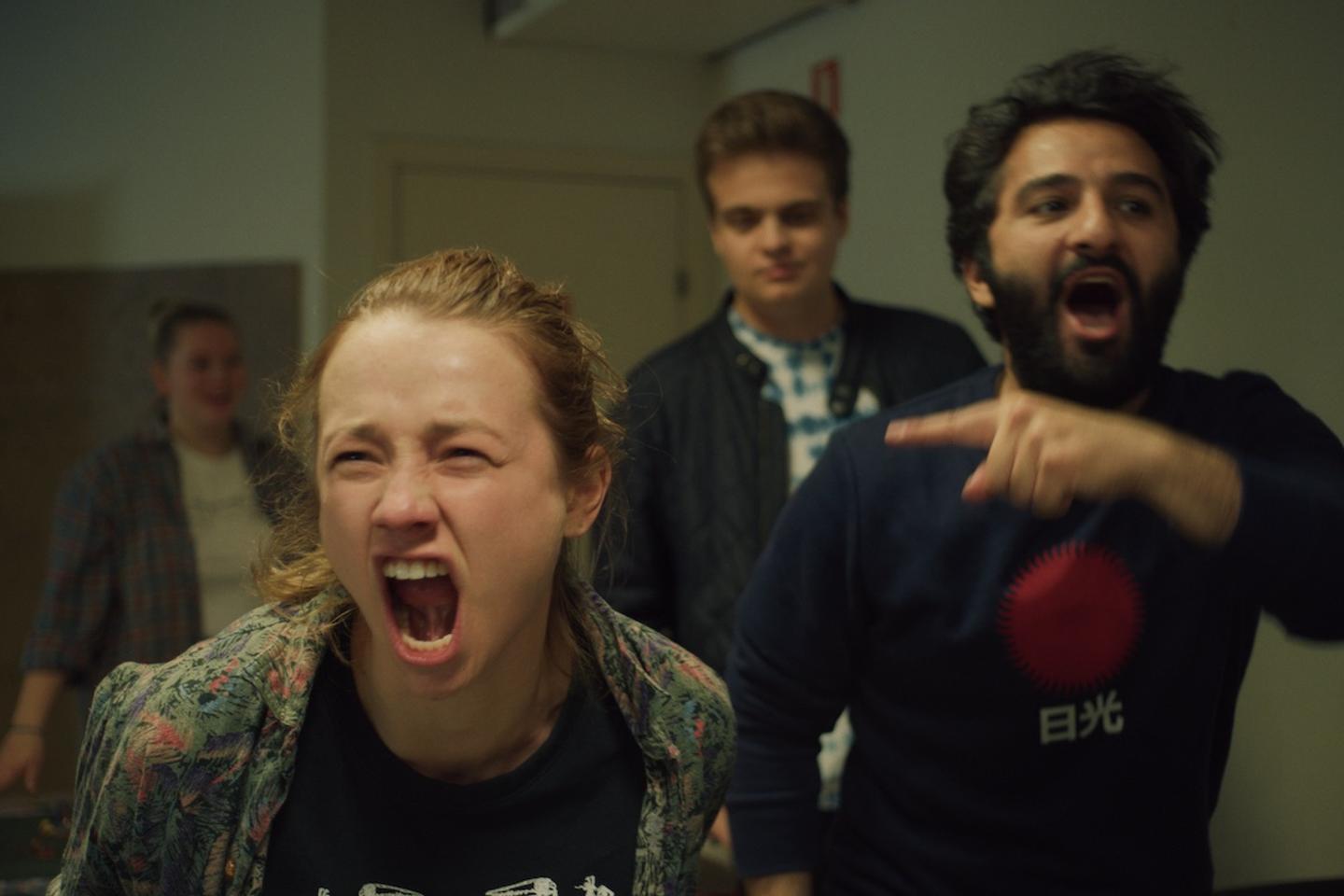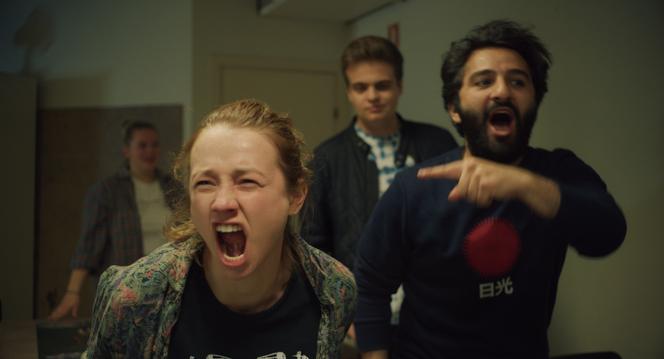 THE OPINION OF THE "WORLD" – TO SEE
By the chance of programming, motherhood is not self-evident, this week at the cinema. In Other people's children, by Rebecca Zlotowski, Rachel, in her forties, suffers from not being able to get pregnant and tries to appease her lack alongside her companion's little girl. In ninjababyby Yngvild Sve Flikke, Rakel, a 23-year-old Norwegian, learns with horror that she is expecting a child.
No symptoms, no roundness, no nausea… Yet it is the seventh month of pregnancy. Impossible to abort. A stubborn cartoonist, dreaming of publishing a comic strip, the only baby that is worth her eyes, the young woman sets out to find a suitable solution to get rid of her burden. No question of sharing the education of this little one with his parent, a boy who generally lives in a daze.
On this hackneyed subject of unwanted pregnancy, the interest of ninjababy lies mainly in the relationship between the mother and her fetus. It begins with a scribble that contains all the nervousness of its instigator... Sketched in pencil, a baby ninja in a black mask comes out of Rakel's notebook to sneak from plane to plane, slide along a desk lamp, emerge of a drawer or stick to the wallpaper and strike up a conversation with his mother.
Feminist share
Imagined by illustrator Inga H. Sætre, revealed by her series Mokkajentene ("les garces") which was published in several Norwegian newspapers but also in the form of three collections and the graphic novel fallteknikk which the film is inspired by, the fetus leads a guerrilla war to sabotage Rakel's demolition plans. "What, you're not going to entrust me to my father who has a poster of Jesus Shit?" »he makes her feel guilty before describing the terrible teenage crisis that will ensue.
After the slightly grumpy meeting, their exchange takes the turn of a somewhat Socratic dialogue that revisits motherhood without losing the humor of the beginnings. In mini-Plato in the kingdom of the placenta, Ninjababy discusses the obvious, looks with his mother for alternatives, analyzes his anger, his denial, his rejection, his tenderness too, his doubts and evaluates the consequences of the choices to be made.
The graphic process is not new, immortalized in 1985 in the Norwegian clip "Take on Me", by the group A-ha
The graphic process is not new. After being immortalized in 1985 in the Norwegian music video take on mefrom the group A-ha, which has exceeded a billion views on YouTube – a woman in live action leafs through a comic strip from which she sees her fantasy arise, her heart races – we saw it recently in Everybody loves Joan, by Céline Devaux – a young woman plagued by doubt is harassed by little ghosts who are none other than the emissaries of her bad conscience. We are grateful to the artists for using this formidable combo to reflect the richness of the interior monologue while preventing it from sinking into the "me I" and false otherness. Ninjababy asserts its feminist part, militant for vasectomy considered less complicated than abortion.
You have 16.79% of this article left to read. The following is for subscribers only.