a strange model suddenly appears during the M6 ​​broadcast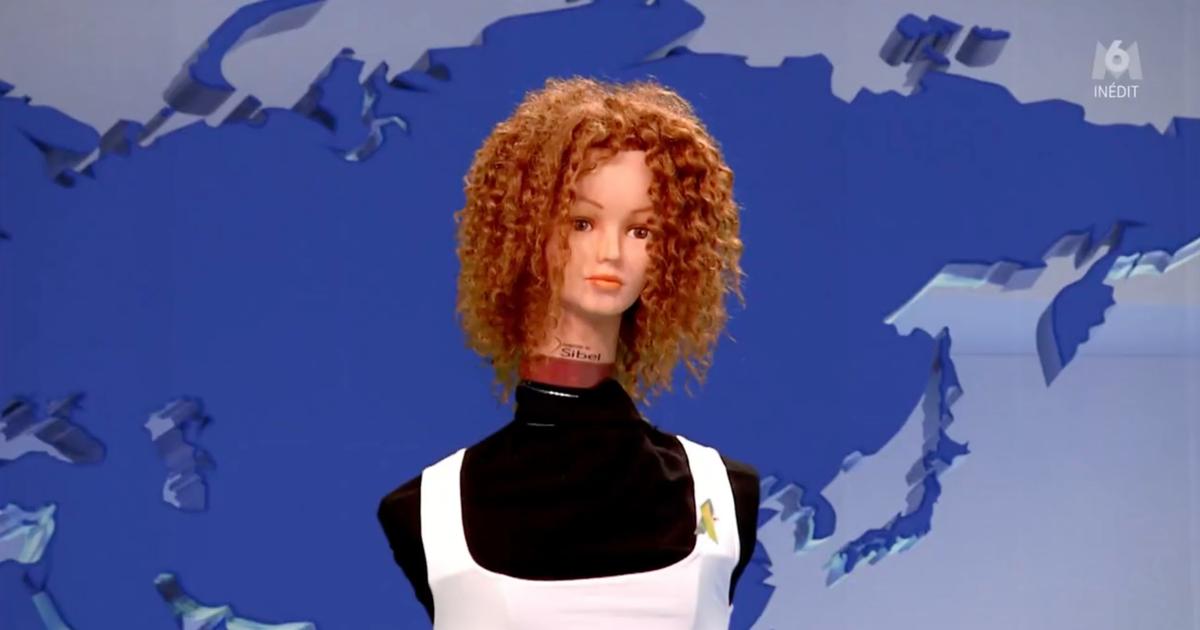 VIDEO - On Twitter, Julien Courbet had fun with this technical error which certainly caused a lot of fear among viewers.
M6 viewers must have had a good scare. This Friday, "It can happen to you" was disrupted by an error on the part of a technician. Indeed, while Julien Courbet trying to solve the problem of a victim of a wedding planner who did not reimburse the 3200 euros deposit paid to him despite the cancellation of his union, suddenly appeared on the air a mannequin on which was hung a styling head. A surprising image followed by a pattern.
A bug that lasted only a few seconds and which the host did not realize who continued his show. But a few hours later, this one, always quick to make a word of humor, did not hesitate to respond on Twitter to the Internet user who spotted this sequence. "We did a live casting but we're not going to take her, she doesn't say anything. Monday, we will investigate", responded the host. In a second message, Julien Courbet added in comment a photo of a doll resembling him: "Let's put a doll during the program as much as put mine".
This isn't the first time 'It Can Happen to You' has had to deal with a technical issue. In 2020, when it arrived on M6, the show, born on RTL in 2001, had experienced a serious hiccup. Indeed, to be able to simultaneously retransmit the radio program punctuated with music, the channel had planned to join the image to the sound by offering clips of the songs broadcast on the radio. Except that a bug had disrupted this little technical feat.
"It blocks"had shouted a technician behind the scenes while on the screen of the set the clip Father in law de Vianney repeated the same notes before freezing on an image of the singer. "As you can see, it's a new way now to put music, that is to say that rather than putting three minutes of disc in full, we prefer to put 30 times 30 seconds"had quipped Julien Courbet imperturbable.