a Swiss artist lights up the sky with a snapshot of the Queen and Prince Philip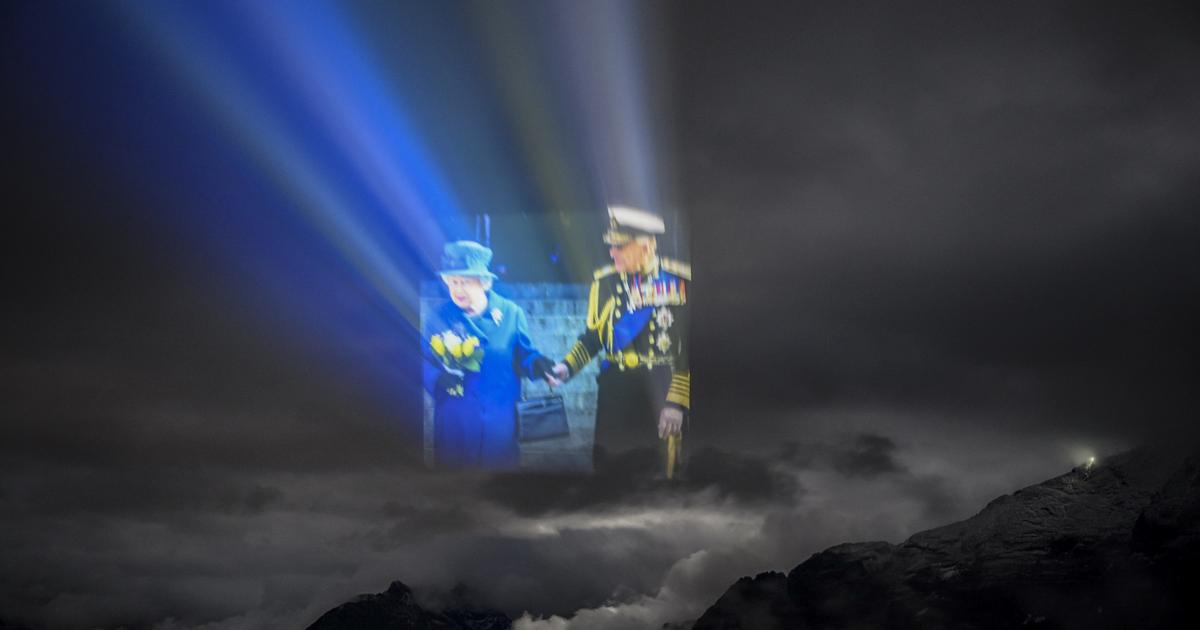 Swiss artist Gerry Hofstetter and the British Embassy in Bern paid tribute to him.
"A tribute through light." A few days after her death on September 8, the Queen Elizabeth II reunited with her late husband, Prince Philip, in the heavens. Literally. Swiss artist Gerry Hofstetter projected several images of the monarch in the clouds, including a portrait of the royal couple holding hands, on the night of September 17-18. baptized Traveling to the stars (Voyager vers les étoiles), the work was produced in partnership with the British Embassy in Switzerland, which shared it on its social networks.
"In a deeply moving tribute to Her Majesty The Queen, world-renowned Swiss artist Gerry Hofstetter has lit up the skies of Switzerland with heartwarming images of Her Majesty The Queen and Prince Philip", writes the embassy on its Twitter account. On Instagram, Gerry Hofstetter posted a photo and a video of his work, accompanied by a sober comment: "The Queen - Traveling Together Forever. A tribute through light». The pictures of the queen were projected 9 kilometers above the town of Lauterbrunnen, in the canton of Bern.
Read alsoRoyal funeral: from George VI to Elizabeth II
In June, the artist had already composed a huge luminous work in the Swiss Alps, to celebrate the platinum jubilee of the Queen. While Queen Elizabeth II is buried on Monday, after nearly two weeks of mourning and commemorations, tributes from around the world continue to flow to the United Kingdom.