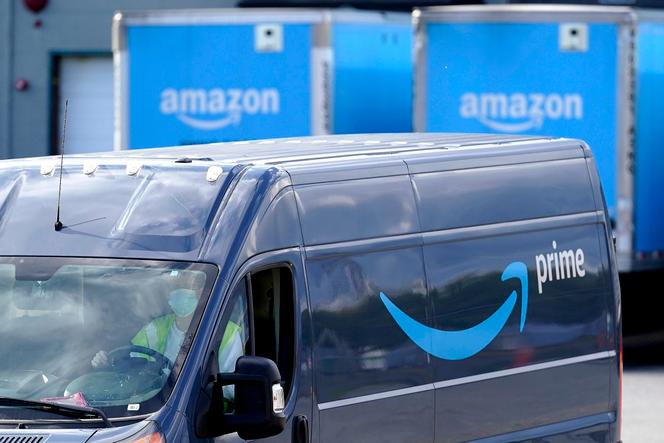 The American competition authority, the Federal Trade Commission (FTC) and seventeen states are launching an attack on Amazon: in their complaint, filed Tuesday September 26, the world leader in e-commerce is accused of "illegally maintain its monopoly" thanks to "anti-competitive and unfair strategies".
Long-awaited, this attack is particularly important in the fight undertaken by States against the domination of major digital players. One of the starting points of the movement in favor of a reform of the antitrust doctrine in the United States, and the end of a certain laissez-faire approach to competition, is an academic article written in 2017, on Amazon, by Lina Khan, the current president of the FTC, while a student. Since then, this fierce opponent of the power of Big Tech – Amazon, Google, Apple, Meta, Microsoft… – has been the linchpin of the virulent report published in 2020 by Democratic representatives on these giants, advocating an evolution of antitrust laws.
"It's not the size of Amazon that's to blame"explains the FTC today in a press release, but its "illegal methods" : "Amazon is exploiting its monopoly power to enrich itself, while driving up prices and degrading service for the tens of millions of American families who shop on its platform and the hundreds of thousands of businesses that rely on Amazon to sell their products », ène Mme Khan.
Third-party sellers at a disadvantage
In its legal reasoning, the FTC first accuses Amazon of preventing third-party sellers on its platform from offering their products at lower prices elsewhere, on other distribution channels. If they do, the company founded by Jeff Bezos "punishes" by making their products "invisible".
At the same time, continues the authority, Amazon imposes high costs on sellers on its e-commerce site, because it now charges "nearly 50%" of their sales, on average. According to the Marketplace Pulse firm, in addition to the 8% to 15% commission, there are now 20% to 35% fees for using Amazon's storage and delivery services, and up to 15% advertising expenses for be more visible in search results. In 2016, this total did not exceed 35%.
In addition, the FTC accuses Amazon of "condition" obtaining its crucial Prime label (signalling products that can be delivered quickly, via the group's loyalty program) to the use of its logistics services, which would make "more expensive", for sellers to offer their products on other channels. The e-commerce giant is also suspected of " to favor " its own products in search results, to the detriment of third-party sellers.
You have 36.66% of this article left to read. The rest is reserved for subscribers.