A vintage of records for the sale of the Hospices de Beaune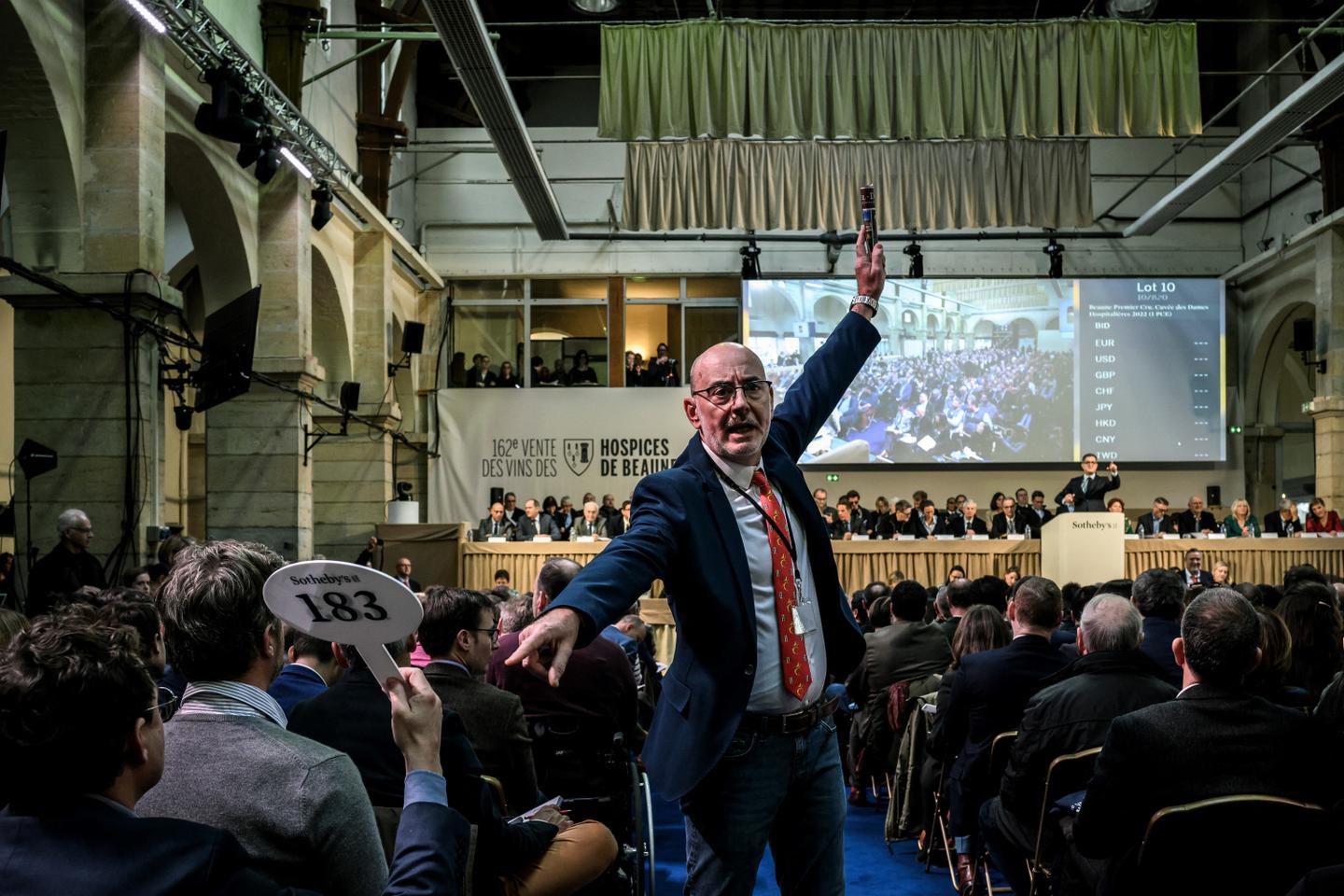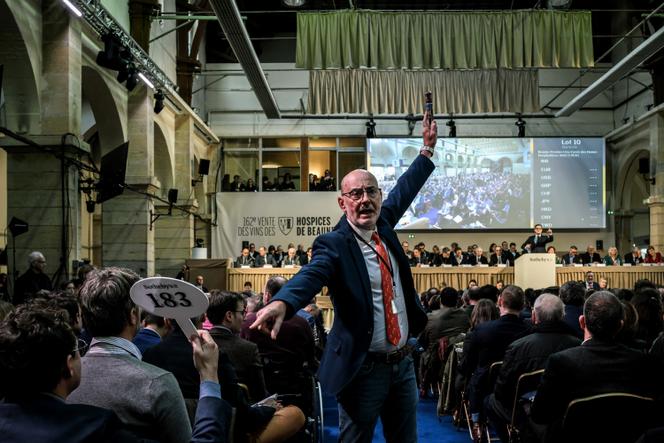 The mood of buyers of winegrowers' bottles was high on Sunday 20 November. And this, despite the rainy weather. They made 162e sale of the Hospices de Beaune (Côte-d'Or) an event that will go down in history. The 2022 vintage will be that of all records.
The first was pulverized during the auction of the charity coin: a 288-litre barrel of Corton Grand Cru, made from a blend of three of the finest terroirs of the Domaine des Hospices de Beaune (Corton Renardes, Corton Bressandes and Corton Chaume), which found a buyer for 810,000 euros. Thus beating the previous record set in 2021 at 800,000 euros.
According to tradition, the profit from this auction is donated to charities. This year, the charity coin was won by a group of the main Burgundy trading houses. The Louis Latour and Joseph Drouhin houses were the main contributors, but the other merchants joined in this momentum.
Spectacular
A collective approach that was not fortuitous. It was intended to pay tribute to Louis-Fabrice Latour, Beaunois merchant at the head of Maison Louis Latour, who died in September. An emblematic figure of Burgundy, very involved in professional bodies, he was a great supporter of the sale of the Hospices. The wine from this precious charity will continue to mature in a special barrel, made by the Louis Latour cooperage.
The 2022 harvest was generous and the number of barrels put up for auction is almost unprecedented
But it took until 9 p.m. for the hammer of the Sothebys auction house to fall one last time. And endorses the second record of this memorable day. The sales, which will replenish the coffers of the Hospices Civils de Beaune, reached the amount never before reached of 28.97 million euros. Spectacularly dethroning the previous brand established in 2018 at 13.97 million euros. The average price of wines is up 8.2% compared to 2021.
It is true that the 2022 harvest was generous and the number of barrels put up for auction is almost unprecedented. No less than 802 pieces, including 620 pieces of red wine and 182 pieces of white wine, were offered by the auctioneers. Nothing comparable to the meager harvest of 2021, cut short by the vagaries of the weather, and which had reduced the number of pieces available to 356.
Another reason for satisfaction, the qualities of the vintage. Ludivine Griveau, manager of the Hospices de Beaune wine estate, rich in its 60 hectares, believes that it "full eyes". It is pleased with the beautiful aromatic potential of the whites and evokes the beautiful dark and ruby ​​colors of the reds. It underlines a specificity of the harvest: the duration of the harvest. "It started on August 25 in Pouilly-Fuissé and ended on September 16 in Saint-Romain", she says. Another historic record for this vintage…