"A year of transition is out of the question", warns Jalibert (UBB)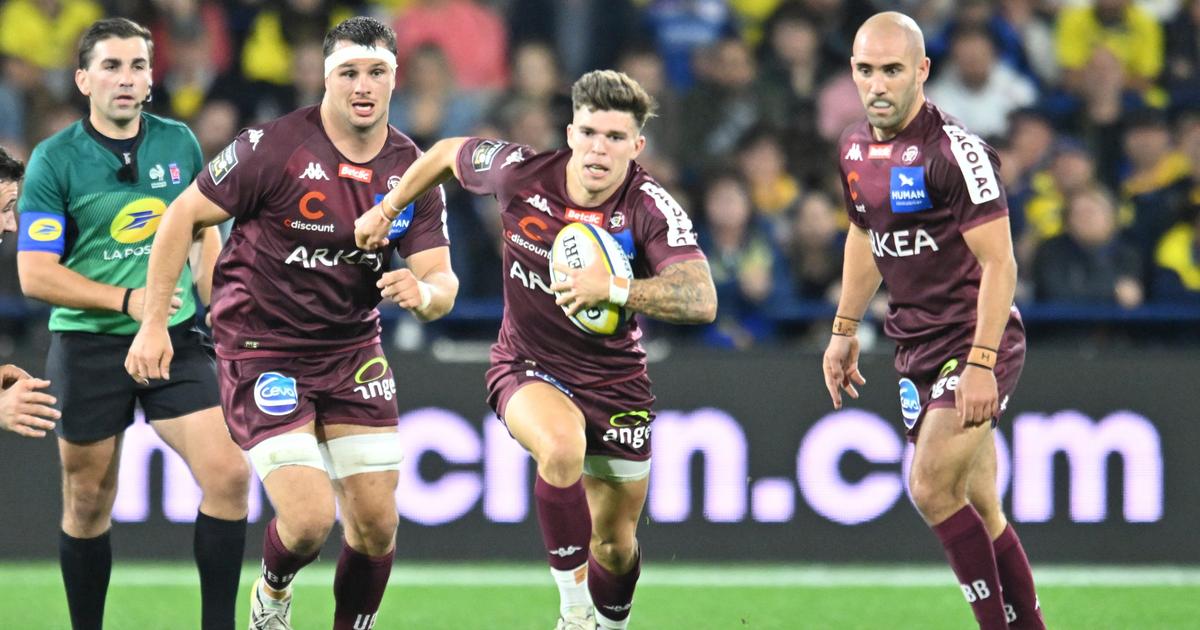 Departure of Christophe Urios, self-management, year of transition, future at UBB… The international opener evokes all these subjects before the trip to Perpignan for a real "character test".
The departure of Christophe Urios
"Satisfied ? Yes and no. We learned it in Marcoussis, being a little far away. It was the president who made the decision thinking that it was the best solution for the club and the team to be able to start again on a new dynamic in view of the results of this beginning of the year. Sometimes it works, sometimes it doesn't. What was complicated was to know how we were going to organize with the staff. In the end, it doesn't change too much since it was the coaches who mainly did the rugby training.
The position of Frédéric Charrier, interim coach
"It's true that he is used to working with Christophe (for 12 years, editor's note), it has been a long time. But Fred also has personal goals. He has to adapt to this situation, we don't know what he will do at the end of the season. We have seven months to finalize a mission, to finish well together, that's also why he stays because he appreciates the players, the quality of the group.
Read alsoTop 14: "A lot of people invent things on the UBB", stings Jalibert
Players on the same wavelength
"The organization is no different. Julian (Lairle) and Fred (Spoof) will try to manage what they can do as much as possible, but it's up to the leaders and the whole group to take their responsibilities to try to reach our objectives and not slow down by telling themselves that it's a year of transition. That's out of the question. Having discussed with a lot of players in the team, we are all on the same wavelength.
Return to Perpignan, five months after the first tensions
"I don't think there was a breakup (with Urios after the 22-15 defeat at Perpignan in June). There is this story that you made money from but the group was not fractured with the staff, quite the contrary. Besides, the reaction we had against Racing the week after (in dam) proved just the opposite. We know what awaits us in Perpignan, we learned to find out last season. With the public around, it's a quality team that gave us a lot of problems last season there or here. She is in difficulty, she is going to seize an opportunity in front of us who also seem to be in difficulty. It is more a test of character in relation to the situation and the environment".
"This 'supersub' status, I don't know if we accept it or not. What I want is to win by being on the field, regardless of my role. »

His campaign with the XV of France
"She gave me confidence, yes, after a somewhat complicated start to the season. I was not necessarily physically well, I needed to get back into the rhythm. The last two/three matches (in club) were quite positive, I continued my momentum trying to do what I knew how to do best as a finisher in the France team. This status of "supersub", I don't know if we accept it or not. What I want is to win by being on the field, regardless of my role. I came back boosted.
His future still at UBB?
"I never linked my future to a manager, I never worked like that. I read a lot of things that this was done to keep me at UBB. Whether Christophe stays or goes doesn't change much. Just because he's gone doesn't mean I'm going to leave or stay. There are no uncertainties, I am in contract until 2025".