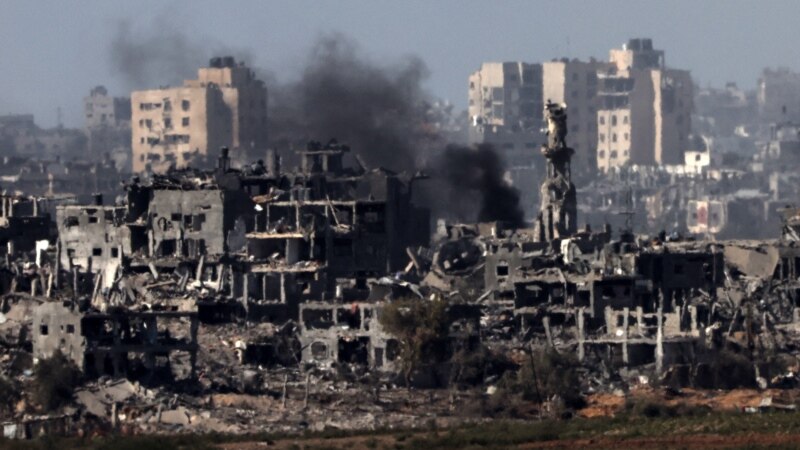 About 100,000 civilians who remained in the north of the Gaza Strip moved to the south on Thursday and Friday along the humanitarian corridor established by the Israel Defense Forces (IDF). The working hours of the corridor have been extended to six hours daily. The Israeli army calls on the entire civilian population of the city of Gaza and the northern part of the sector to evacuate in order not to allow the fighters of the Hamas group (recognized as a terrorist organization in the United States and the European Union) to use themselves as human shields.
The representative of the IDF, Daniel Hagari, said on Friday that Israeli forces are operating in the city of Gaza itself, and have already destroyed several key positions of Hamas, killing about 150 militants. Among the destroyed infrastructure of the radical group is a factory for the production of ammunition, rocket launchers and underground tunnels.
The Israeli newspaper Haaretz quoted Hagara as saying: "We deal with them [бойцами ХАМАС – РС] in the tunnels We throw grenades, do not fall into a trap, then blow up the mines and destroy the underground infrastructure. These are complex combat operations. We have an armored corps along with infantry and engineer corps.
The Times of Israel reports that the evacuation of Gaza's largest hospital, Al-Shifa, has begun. The publication refers to the management of the medical institution. The IDF believes that Hamas has equipped its command posts and firing positions inside the hospital and in the tunnels under it. According to the Hamas-controlled Ministry of Health of the Gaza Strip, there are about 2,500 patients in the hospital, and thousands more civilians may be hiding there in the hope of safety.
Fighting continues not only in the Gaza Strip. Hamas continues to shell the center and south of Israel. On Friday, air alarms were sounded in Sderot – a city in the southern part of the country, which was previously almost completely evacuated due to the danger of shelling. In addition, shelling of the north of Israel from the territory of Lebanon continues – it is umed that the radical Islamist group "Hezbollah" is responsible for them.
The current sharp aggravation of the situation in Gaza began after the Hamas attack on Israel on October 7, during which about 1,400 people, mainly Israeli civilians, were killed. Israel launched a retaliatory operation against Hamas, which controls the Gaza Strip. The goal of the operation is the complete destruction of Hamas structures in Gaza.
Many countries of the world are calling for a ceasefire in Gaza, pointing out that many civilians have died as a result of the bombings and ground operations. According to the Hamas-controlled Ministry of Health, their number has reached 11,000. Israel declares that it will not agree to a ceasefire, in any case, until the release of all the hostages captured by Hamas on October 7.