Accused of being climatosceptic, the boss of the World Bank does not plan to resign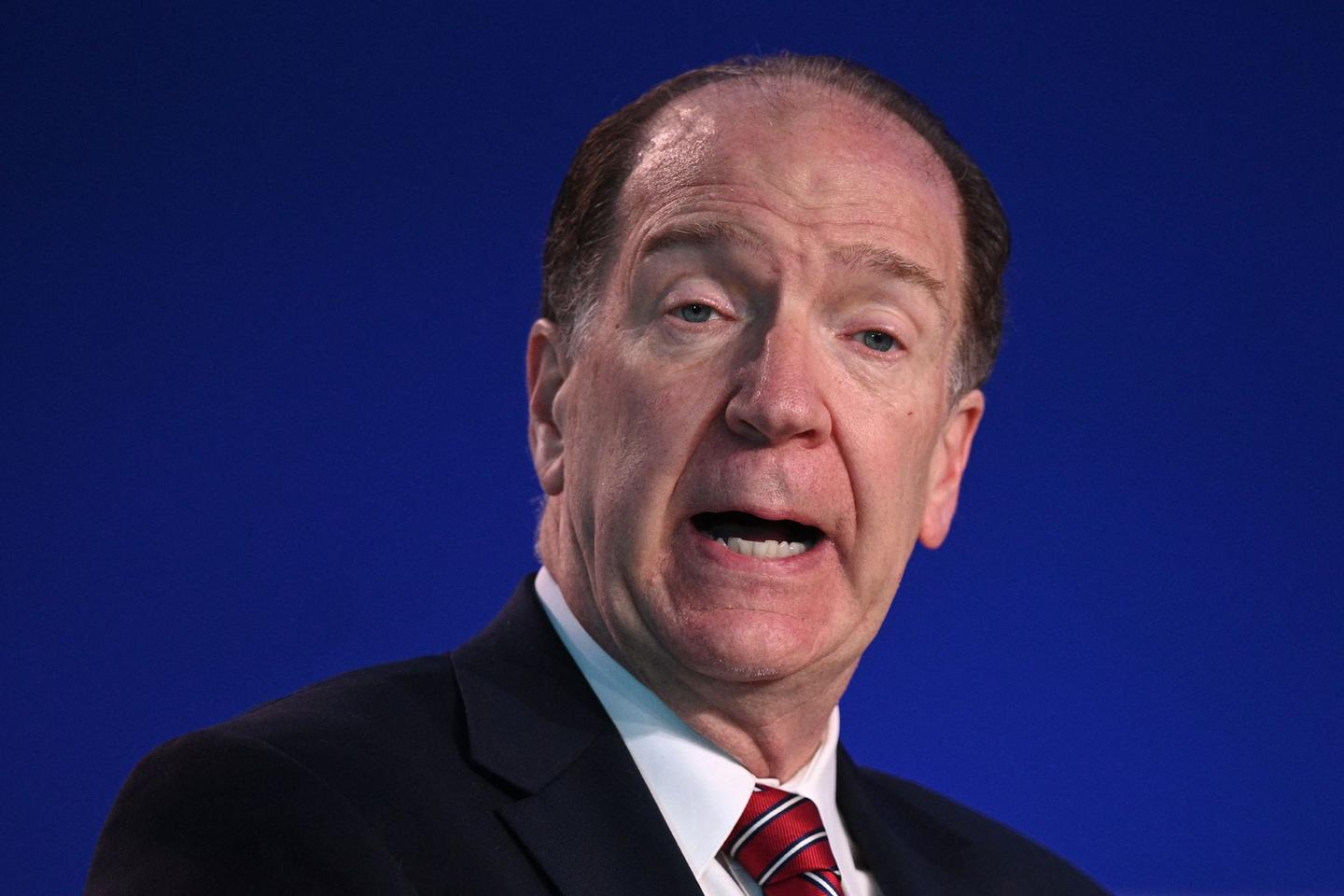 Former US Vice-President Al Gore, then Nobel Prize winner in economics Joseph Stiglitz, and now the White House: criticism has piled up this week against World Bank President David Malpass, accused of being a climate skeptic. A criticism to which he tried to respond, Friday, September 23, without calming the calls inviting him to resign.
It all started with Mr. Gore. On Monday, the latter had estimated that Mr. Malpass was "climatosceptic" and that he had failed to improve the financing of climate projects in developing countries. Invited the next day to speak on these accusations during a round table organized by the New York Timesthe president of the World Bank has refused three times to recognize the role of fossil fuels in global warming. "I am not a scientist"he ended up declaring, preferring to highlight "huge effort" produced by the international financial institution to help finance against global warming.
His response outraged the specialized NGOs, which called for his departure. "I will not resign and I have not considered it"replied Mr. Malpass on Friday, questioned by Politico. According to him, " none " member states of the World Bank has called for his resignation. He assured that he was not a climatosceptic, saying that the "Human-made greenhouse gases are the cause of global warming". "And our mission is to set up projects and financing that have an impact" to reduce CO₂ emissions, he added.
Appointed by Donald Trump
"I am not climatosceptic"he had already declared the day before on CNN, explaining that he had " confuses " and not "Always be good at answering questions". But his justifications did not silence the critics: a group of scientists specializing in climate issues called for his departure on Friday. Karine Jean-Pierre, spokesperson for the American presidency, assured that the White House was not " disagree " with the words of Mr. Malpass. "We expect the World Bank to be an international driver of climate ambition"she added.
The incident puts this official all the more under pressure as some criticize him for not doing enough against climate change. "I worry about the World Bank"declared Joseph Stiglitz, Monday, questioned by Agence France-Presse. "On major issues, such as global warming, it has not taken the lead in the operations that the world needs", he estimated.
The political profile of Mr. Malpass is no stranger to the attention he receives on climate issues. Republican and under-secretary of the Treasury of former US President Donald Trump, he was appointed by the latter in 2019 to head the World Bank to take over from his compatriot Jim Yong Kim, who resigned.