Adele is selling one of her Beverly Hills properties for $12 million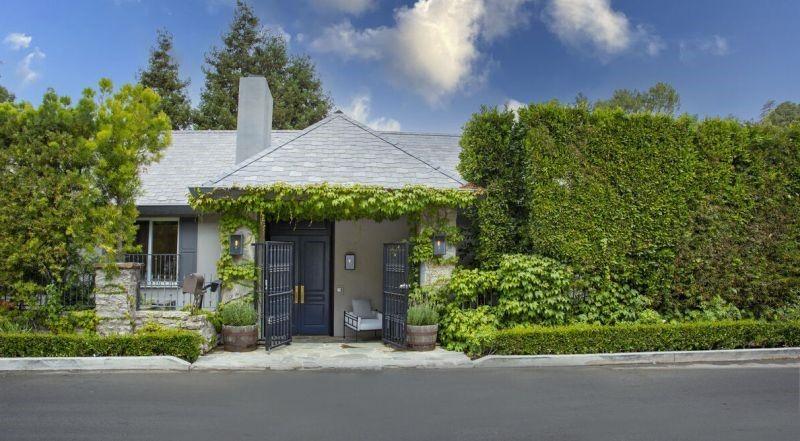 After having acquired last January a sumptuous villa of more than 14,000 m² in Beverly Hills, which belonged to actor Sylvester Stallone, Adele wants to part with a villa also in Beverly Hills. The singer wishes to draw 12 million dollars while she had bought this residence of Los Angeles, 10 million dollars only one year ago. The previous owner, actress Nicole Richie, paid just over $6 million to buy this house in 2015. In 7 years, the value of the 510 m² property has therefore increased by $6 million. . A disproportionate increase?
" READ ALSO - Stéphane Plaza creates an 86 m² duplex in the Marais, in Paris
Built in 1957, the house has since been extended and renovated. It includes three bedrooms, three bathrooms and a shower room as well as a games room which could be used as a fourth bedroom. A library, kitchen equipped with high-end stainless steel appliances, laundry room and gymnasium complete the property. The master suite, located upstairs, is equipped with its own fireplace, two dressing rooms, a bathroom with two sinks and a bathtub.
Another mansion in Beverly Hills
Almost all the bedrooms on the ground floor open onto the property's backyard with a vegetable garden, fruit trees, a football pitch, a stone swimming pool and a spa, out of sight thanks to a voluminous hedge. Besides the property itself and its multiple attributions, Beverly Hills is popular with stars, including Nicole Kidman and Penelope Cruz. In addition to this house, Adele also owns a mansion just across the street, currently occupied by her ex-husband Simon Konecki. A real Beverly Hills fan.