Adeline Toniutti, in tears, talks about her childhood in "50'inside"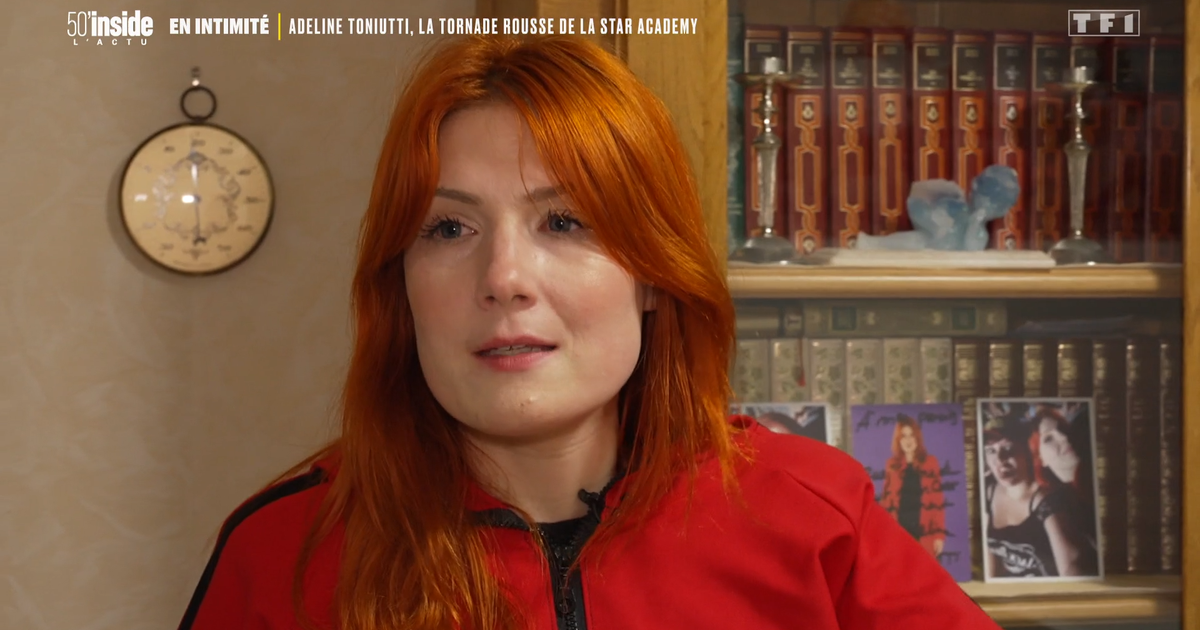 Revealed in the last season of "Star Academy", the singing teacher takes advantage of her rising notoriety to launch a single and continue her show.
Under the spotlight since the broadcast of the musical tv hookwhere she held the position of singing coach, Adeline Toniutti continues the television interviews. Before getting there, she had a difficult life journey. Her domestic accident and the domestic violence she suffered mark her story. The young woman maintains a special bond with her father. The retired postman and his daughter have an idol in common: Freddie Mercury. A love such as Adeline Toniutti has made it a show where she sings her greatest hits. "Better than the real thing"launches his father at the end of one of his interpretations.
"Higher Than Me"
Although the former lyrical singer comes from a modest family, her father remains admiring of her success. "I think she's going to go very, very far. Higher than me in any case because I stayed as I was, but she will go very, very far. She has class"he confides to the camera while Adeline Toniutti, embarrassed and moved, is standing by his side. "It moves me when you talk like that"she addresses him, wiping a tear from her cheek.
"My father speaks to me from the heart so it touches me." When Adeline Toniutti was a child, her parents mainly cared for her seriously ill grandmother and great-grandmother. "Me what my parents did, I don't know if I would have had the balls to do it in real life. Because he (his father editor's note) had three jobs, there were the sick to take care of. They took us to the music, we weren't going on vacation so our vacation was the music."