after a conclave at the Elysée, Emmanuel Macron is pushing to find a majority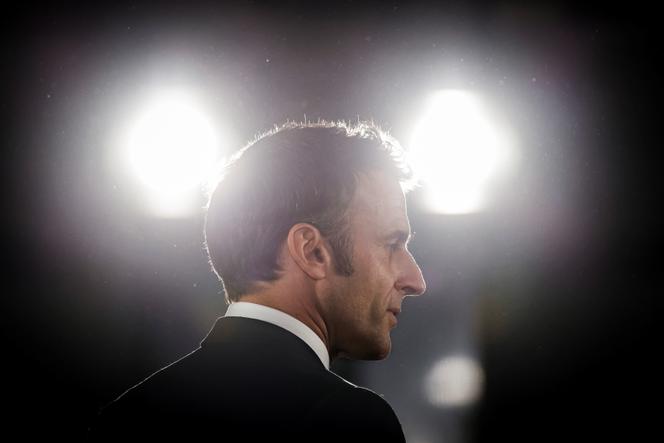 About two or three votes. This Wednesday, March 15, gathered since 8:30 p.m. in the green lounge of the Elysée, Emmanuel Macron, his Prime Minister, Elisabeth Borne, Olivier Dussopt, Minister of Labor, and Franck Riester, in charge of relations with Parliament, are making and remaking Accounts. Less than twenty-four hours before the decisive vote on the pension reform in the National Assembly, the situation is bitter: despite all the concessions granted to the Republican (LR) camp, and despite the efforts made over the past three months to soften raising the retirement age from 62 to 64, no clear majority emerges. The conclusive outcome in the joint joint committee, in the afternoon of Wednesday, did not make it possible to operate the switch.
Is Emmanuel Macron ready to attempt the vote on Thursday in the National Assembly, at the risk of suffering a resounding failure, then suffering a painful second reading in Parliament? Or will he resolve to use the very dreaded 49.3 to have his project adopted without a vote, even if it means further electrify the country?
The idea hovers from the start: this fall, the government chose to reform pensions using a financial text to spare a "cartridge" of 49.3. But Elisabeth Borne brakes. The head of government refuses to accept this constitutional tool described by Philippe Martinez, leader of the CGT, as "not glorious", and presented by Laurent Berger, general secretary of the CFDT, as a "democratic vice". Tuesday, from the Palais-Bourbon, the Prime Minister was still hammering that"a majority exists".
"We are in the thickness of the line"
But shortly after 9 p.m., the very tight committee around the President of the Republic admits swimming in troubled waters: the count oscillates between two or three votes above or below the waterline. Precious missing bulletins are identified in the allied groups of Emmanuel Macron, at Horizons and at the MoDem. "We are in the thickness of the line. When we are in the thickness of the line, we do not go to the vote normally ", worries one of the participants leaving the Elysée. The hypothesis of a 49.3 grows from minute to minute.
At 9:57 p.m., it is a bolder option that is being broadcast by the voice of majority leaders: the President of the Republic would like to go to the vote. In case of failure, he would be ready to pronounce the dissolution of the Assembly to provoke early legislative elections. Bluff? Pressure stroke? "It would have panache"greets the senator of the Côte-d'Or François Patriat.
You have 41.19% of this article left to read. The following is for subscribers only.