After a terrible accident, Hugues Aufray, 93, sets off on tour again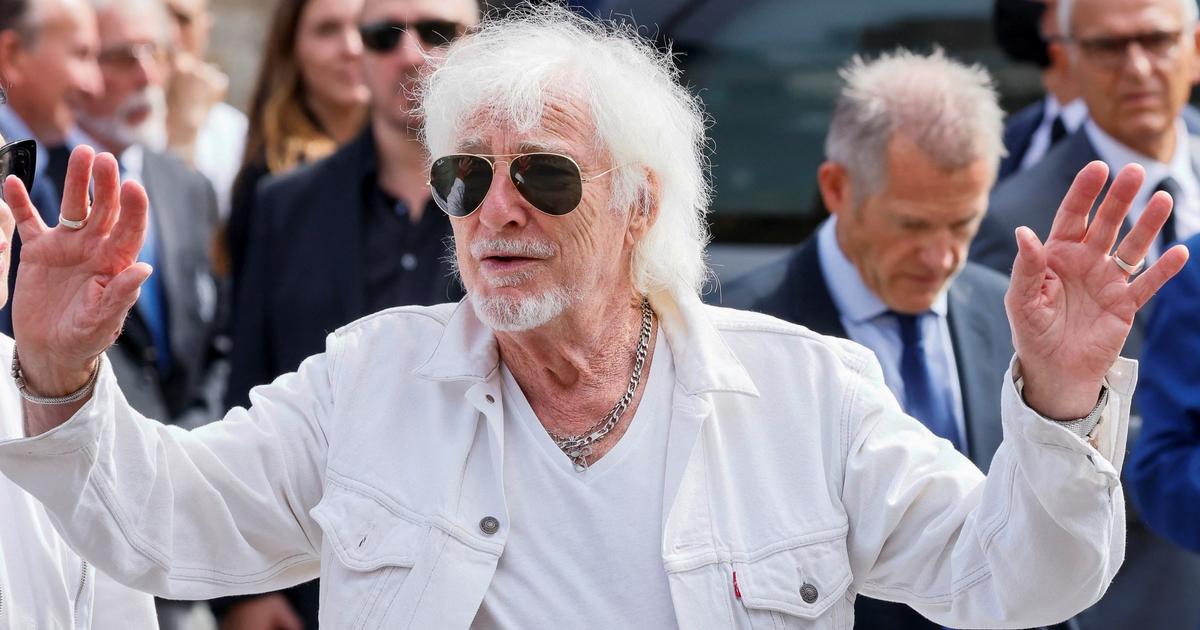 "I almost made the big trip", he says today about his fall in his house in Marly-le-Roi in November.
Indestructible, eternal as Santiano, the three-master whose exploits he has enjoyed celebrating for more than half a century. Hugues Aufray to escape the worst in November "doing an unfortunate stunton the stairs of his house in Marly-le-Roi. The singer, who proudly displays 93 springs on the clock, does not like to feel sorry for himself. But feeling that he has come close totake the big trip", he told his domestic accident to the Parisian .
In an almost playful tone, using humor to certainly ward off bad luck, Hugues Aufray puts his accident into perspective. "I'm back on the road after having stopped the tour of the cathedrals and churches of France during the extreme coldhe explains. We had put on the brakes and I took the opportunity to do an unfortunate stunt where I broke my wrist, and you know that for the guitar it is very useful.»
Read also"Everything's good!" Hugues Aufray denies the nauseating rumors about his health
Santiano by Hugues Aufray in 1966
The modesty of Hugues Aufray is in his own way to reassure his fans, who have shown him for many decades a faithful attachment to his talent and his person. He had announced on social networks that he had had an accident but without revealing everything. " It could have been very serious. I almost made the big trip, he testifies. I ran down fifteen steps headfirst. But in the end I got out of it and here I go again.»
Hugues Aufray remains as solid as his famous three-master which sails at eighteen knots and which always holds up well against the waves and the wind. After the Saint-Joseph church in Colmar on Wednesday evening, it will be Thursday at the Notre-Dame de Guebwiller church, March 17 at the Saint-Géry church in Cambrai… Raise high Santiano!
*The official website of Hugues Aufray and the dates of his next concerts
Santiano by Hugues Aufray in 2020
SEE ALSO – Stéphane Rotenberg: "It was hard to breathe during the last filming of Beijing Express"