After driver's illness, Millas' bus accident trial turns to procedural guerrillas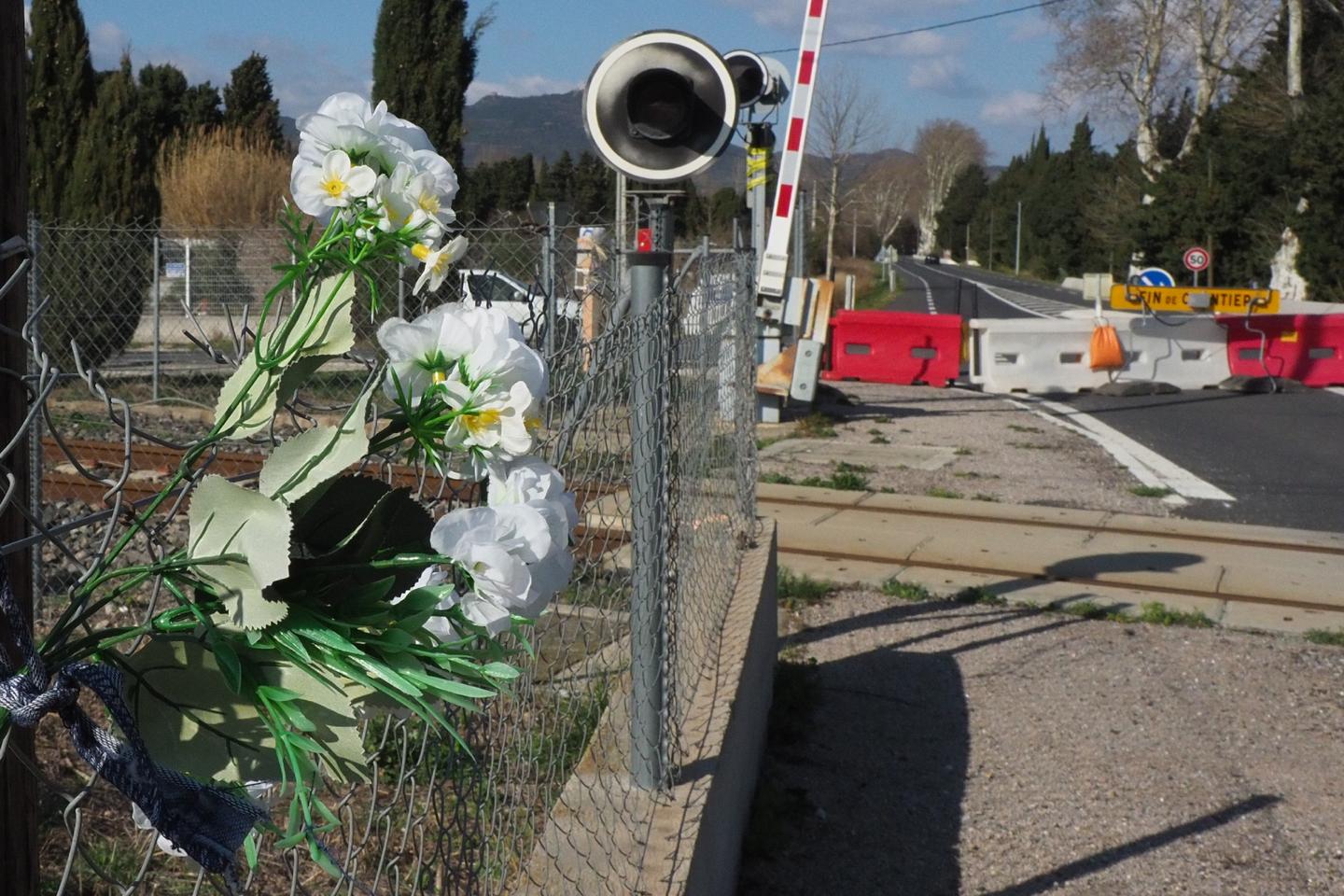 "We have to stop here now! » Springing from the benches occupied by the parents of the victims of the Millas disaster (Pyrénées-Orientales), the apostrophe of this father, during a speech by the defence, reflects the great weariness that seized the civil parties at the end of a chaotic hearing day. The trial of Nadine Oliveira, the school bus driver tried for "homicides and involuntary injuries" – six children killed and seventeen others injured in the collision with a TER on a level crossing, on December 14, 2017 – got bogged down, Monday, September 26, in procedural ruts.
The hearing, which is being held before the Marseille Criminal Court, was suspended on Thursday following the collapse at the bar of this 53-year-old woman, who denies having committed a fault by forcing the barrier of the passage to level. Caught up by the memories of her gutted bus, by the sound of helicopters, she had been evacuated by the marine-firefighters to the North hospital, her lawyer Me Jean Codognès evoking, during the weekend, the occurrence of a heart attack and its maintenance in intensive care. "She is very weakened and she must undergo new examinations"he said in court.
It is therefore with an empty bench of defendants that the hearing resumed on Monday. But the defense created the surprise by announcing the filing, the same morning, of a motion for recusal of the president of the court, Céline Ballérini. "You made remarks that amounted to fairly serious manifestations which raise suspicion of a lack of impartiality"advanced M.e Louis Fagnez.
"We share your sorrows"
In this trial where the atmosphere is heavy, where the court is there to judge but has also set itself the objective of appeasing the victims still marked by this tragedy, by leaving no question unanswered, Céline Ballérini had justified, Thursday, the premature suspension of the hearing with a few words. "At the risk of sounding out of place", she had immediately warned. "The emotion that you experience, we also experience it very strongly, she had launched to the civil parties, in the absence of the defendant. We share your sorrows and we talked about the dark side of this horrible day of December 14, 2017.
The President then called for "to plan, to look to the future" and, pointing out that one of the young victims was going to turn 18 over the weekend, she ended: "We will have a big thought for Enzo. » Remarks whose objective, according to the memoir of Mme Ballerini in the challenge proceedings, was to "to make the civil parties understand that the hearing should take place in humane and respectful conditions, in the presence of all the parties".
You have 50.49% of this article left to read. The following is for subscribers only.