After the fire that shut down the Gare de l'Est, traffic resumes faster than expected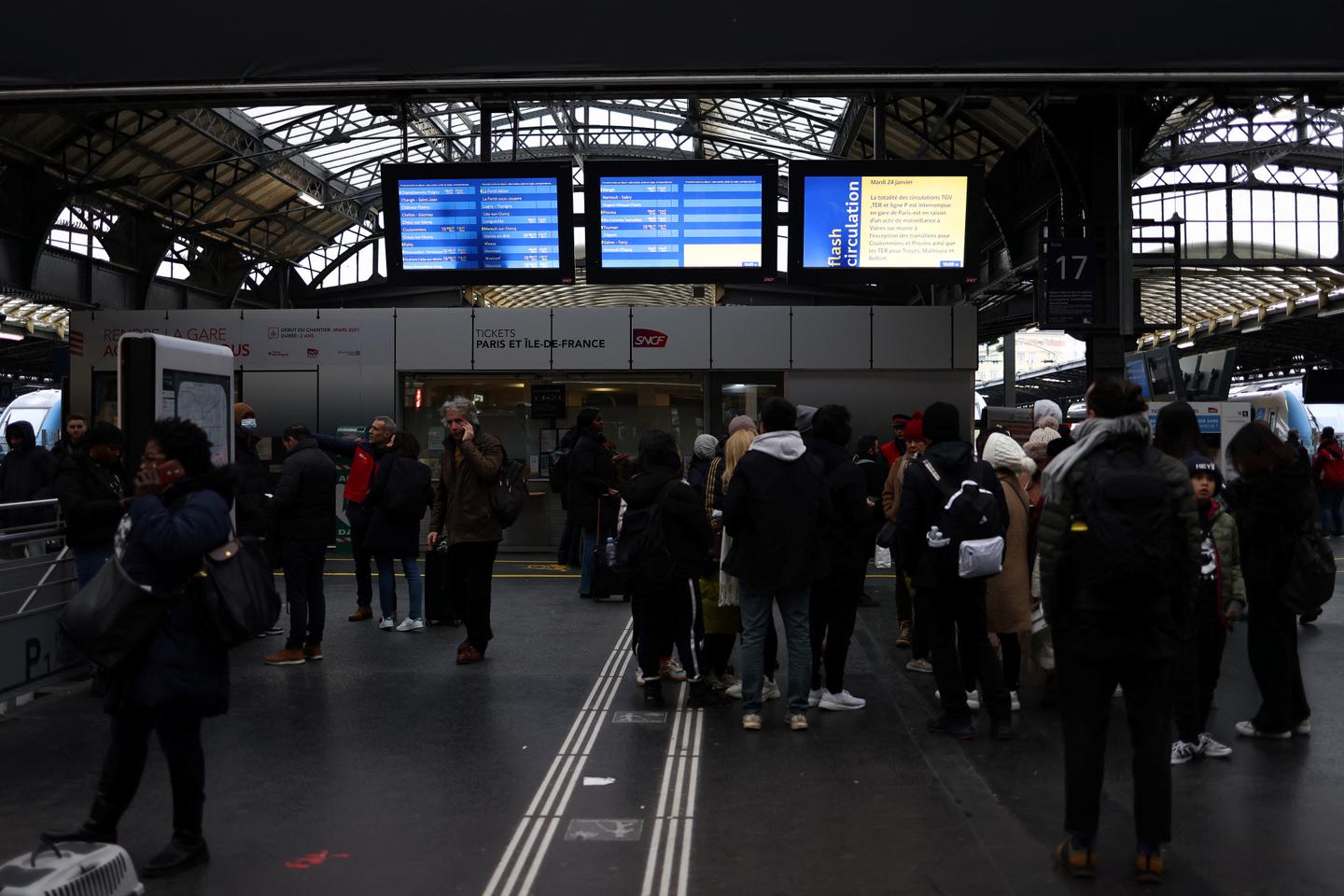 Traffic resumed faster than expected, Wednesday, January 25, at the Gare de l'Est, in Paris, the day after the fire that caused traffic to be interrupted all day on Tuesdayfor which SNCF Réseau filed a complaint and the Meaux prosecutor's office opened an investigation for willful degradation and endangering the lives of others.
The repair work having " well advanced ", according to the National Society of French Railways (SNCF), traffic has improved since midday with three trains out of four for the TGV Est. The day had started with only one out of three TGVs during peak hours, then one out of two. From now on, all TGVs are again departing from and arriving at the Gare de l'Est, and no longer diverted for some to the Gare du Nord or the Gare de Lyon.
An improvement was also noticeable on the P Nord line towards Meaux and Château-Thierry, with "some adaptations of desserts". The P Sud lines to Tournan and Provins and the RER E were not affected, while the Grand-Est TERs are running normally. SNCF Voyageurs remains cautious for Thursday, promising an update on its forecasts Wednesday at 5 p.m.
"No trace of tampering"
The fire at signaling and switch installations in Vaires-sur-Marne (Seine-et-Marne), early Tuesday morning, paralyzed the Gare de l'Est all day Tuesday, forcing the SNCF to cancel the almost all of its trains.
The Meaux public prosecutor's office announced that concrete panels blocking access to a hatch where the boxes housing the electrical cables were located had been "withdrawn and deposited". Moreover, "an access gate to the SNCF tracks was open without any trace of break-in".