after the use of article 49.3, the dispute and the clashes continue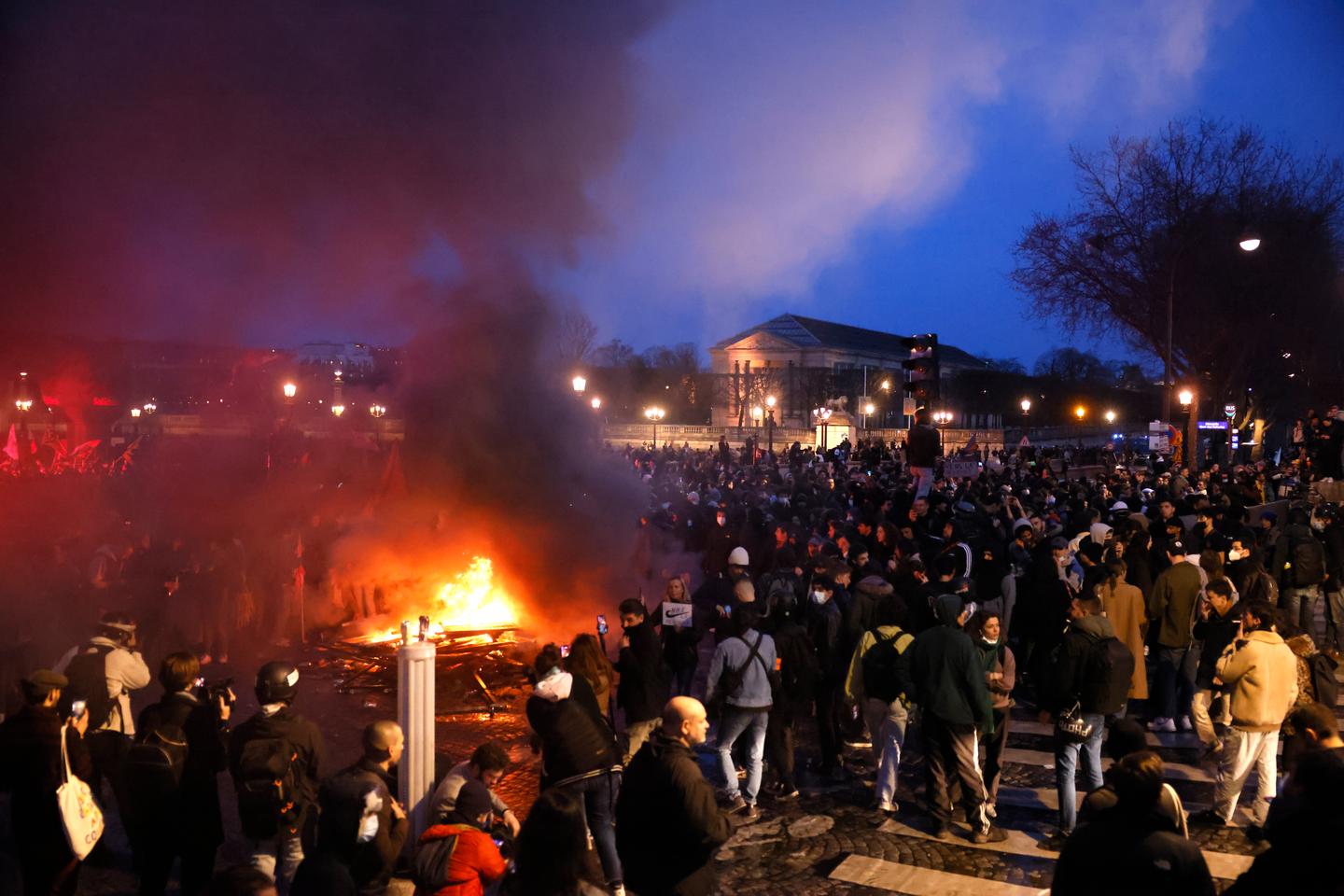 "To the blocking of the government, we respond with blocking by the strikers", explains a CGT union member who demonstrated on the Paris ring road, Friday, March 17. The day after the announcement by the Prime Minister, Elisabeth Borne, of the use of article 49.3 to have the pension reform adopted, the challenge immediately perked up.
Demonstrators quickly gathered in front of the National Assembly, on the Place de la Concorde, where the atmosphere became tense and clashes took place – 310 arrests were announced by the police.
The demonstrations continued during the day of March 17, in particular in Rennes (Ille-et-Vilaine) in the morning. Other rallies are planned in several major cities across the country at the end of the day, at 6 p.m.