Against a background of sluggish growth, soaring food prices are boosting inflation in France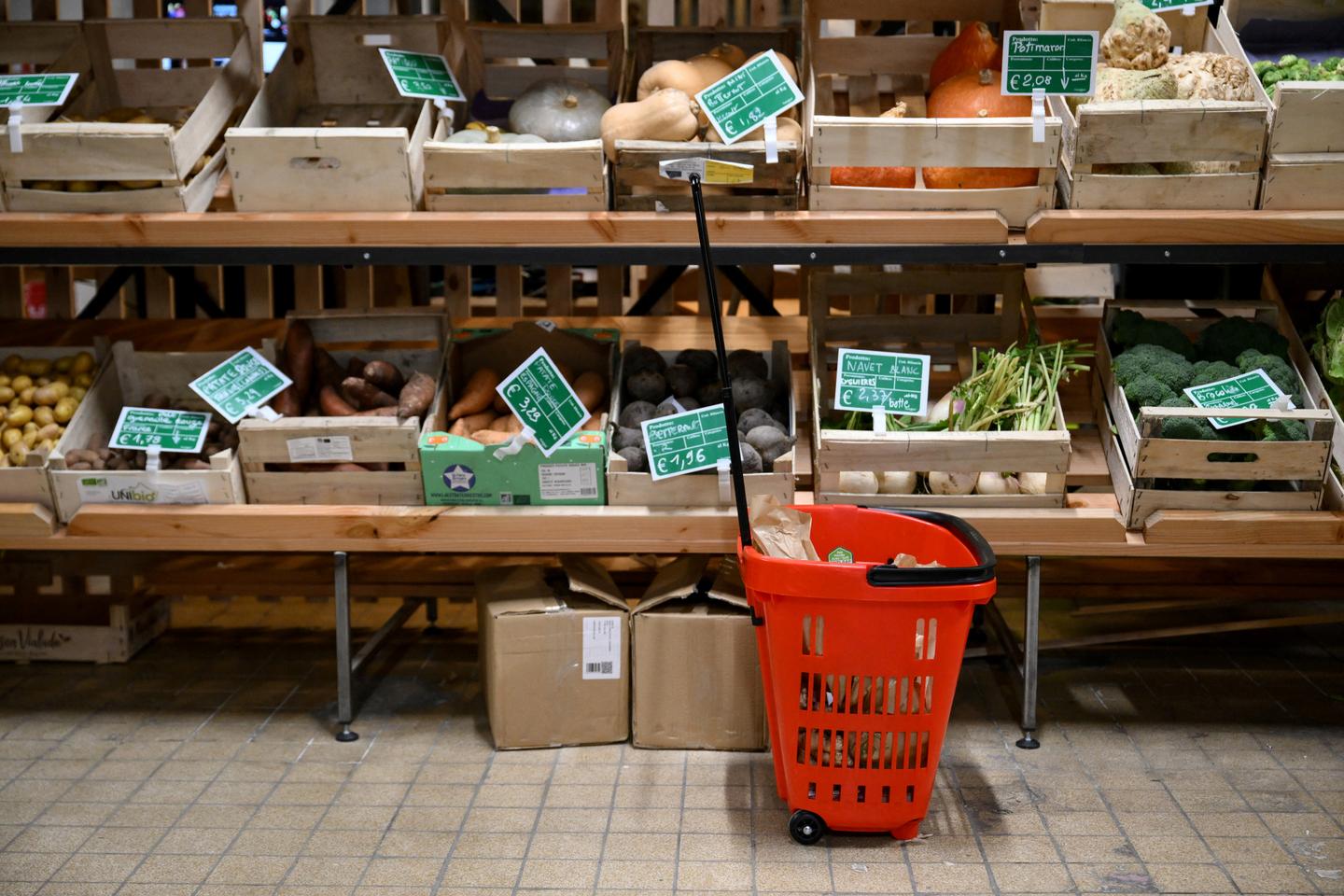 France is not done with inflation. Despite the decline in energy prices, consumer prices will continue to rise in the months to come, against a background of weak growth. According to forecasts published by INSEE on Wednesday March 15, headline inflation will reach 5.4% over one year in mid-2023, against 6.3% in February. This last figure has also been revised slightly upwards (+ 0.1%) compared to the first estimates. In three years, since the first confinement in March 2020, prices in France have increased by 10.8%, specify national statisticians.
Above all, the inflationary phenomenon is changing, which largely explains why the fall in oil prices does not have a stronger impact on the labels of supermarkets and other businesses and services. " The composition of inflation is no longer the same as a year ago"explains Julien Pouget, head of the business cycle department at INSEE.
Food has taken over from energy to take the lead: in mid-2023, rising food prices " would exceed 15% », specifies the INSEE. Conversely, energy prices, those by which everything – or almost – happened, will start to play negatively on the index, pulling it slightly downwards. An effect due to the decline in world prices, but also to a "base effect": as energy prices were very high in the spring of 2022, the trend recorded in 2023 is rather favorable.
Fall in purchasing power
Food prices will not be the only ones to experience this feverish surge. The spread of increases to manufactured goods or services is also continuing, particularly because companies are still planning to pass on the rise in the price of raw materials. " On a three-month horizon, companies mainly plan to cope by resorting to an increase in their selling prices., indicates Mr. Pouget and this, then " that half of them have already done so".
This transmission belt will cause consumer goods to increase by 5%, still at mid-year, and services by 3%. All in all, core inflation (which does not include the prices of the most volatile products, such as energy and food), will rise more strongly than headline inflation. INSEE estimates that it will reach 6.4% over one year in June, against 6.1% in February 2023.
Two-thirds of households indicate that they have already changed their habits, in particular by reducing their food and energy expenditure for housing
You have 47.26% of this article left to read. The following is for subscribers only.