agreement reached between deputies and senators, before a final vote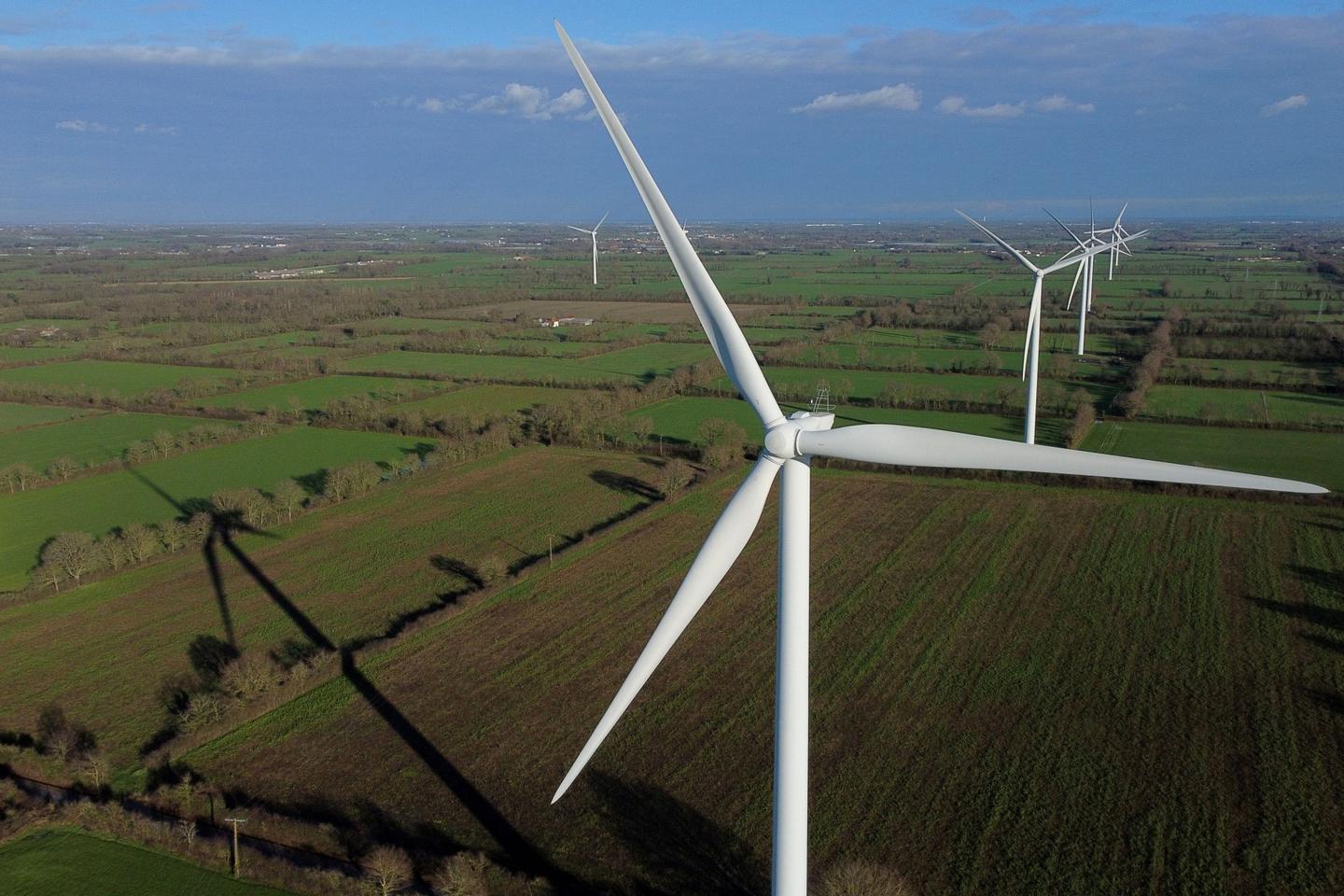 They will have taken four and a half hours to come to an agreement. Deputies and senators meeting in the Joint Joint Committee (CMP), Tuesday evening, January 24, finally reached an agreement on the bill dedicated to renewable energies.
The fiercest negotiations between deputies and senators focused in particular on the planning of areas for accelerating the deployment of renewable energies, with the approval of the municipalities, and on possible exclusion zones. Another sensitive subject, the supervision of agrivoltaism, combining agriculture and energy production.
The compromise version found on Tuesday will be put to a final vote in both chambers. If the Assembly must decide one last time on the text on Tuesday, January 31, the date of the vote in the Senate is not yet specified.
The government welcomes "transpartisan work"
At the end of this meeting behind closed doors between representatives of the various political forces present in Parliament, the Prime Minister, Elisabeth Borne, welcomed this agreement on Twitterthe result of a "transpartisan work", according to her.
"I salute the spirit of responsibility. On the way to the final vote! »has on his side tweeted Minister for Energy Transition Agnès Pannier-Runacher.
At the Palais Bourbon, the executive still hopes to obtain during this final vote the support of the Socialist deputies and the independents of the Liot group, as when adopted at first reading on 10 Januaryto avoid disappointment.
The bill attempts to simplify procedures to make up for France's delay in renewables. In the Assembly, he was strongly opposed by the deputies Les Républicains and the National Rally, criticizing the "nuisances" onshore wind turbines. The Senate with a right-wing majority had for its part largely adopted the text at first reading in early November.
A study published on Tuesday considered that France should not achieve the objectives it had set for the deployment of electrical renewable energies over the period 2019-2023.
For onshore wind power, the official target of 24.1 gigawatts (GW) of installed capacity set for the end of 2023 "will not be achieved"the country barely reaching 20 GW at the end of September 2022, notes this annual barometer published by Observ'ER.
On the photovoltaic side, despite an increased growth rate since 2021 and a "recovery partially confirmed in 2022 (…) the sector is still not on the right trajectory"adds the Observatory, which is based, among other things, on data from Enedis and EDF.