Aholou's crazy double, Balerdi still cracks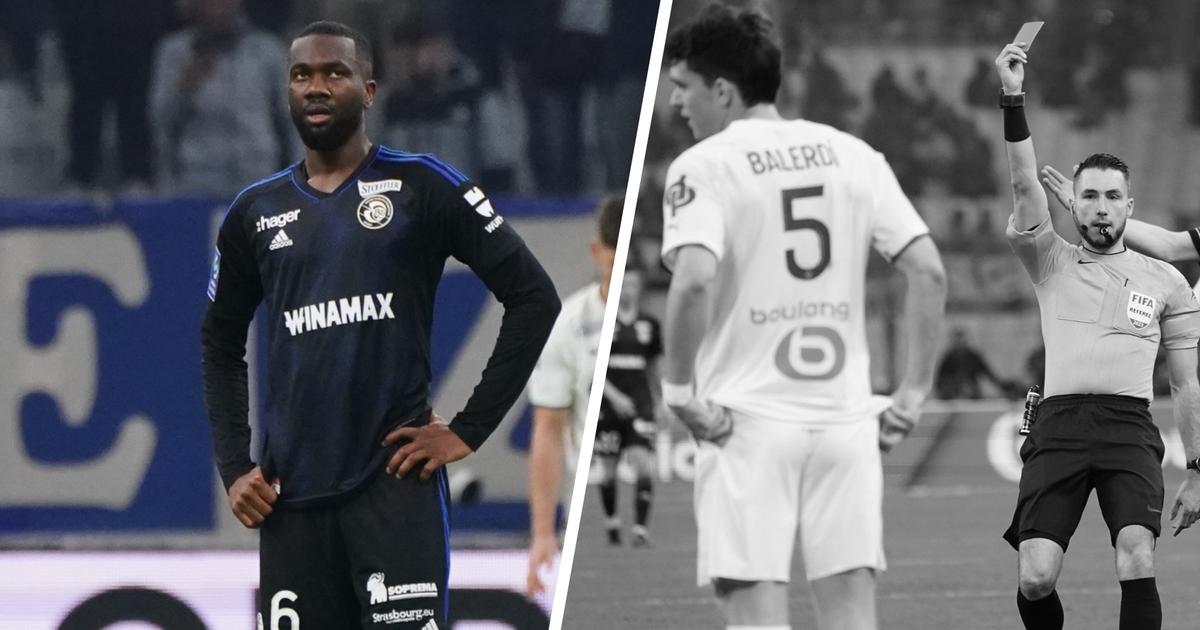 TOPS/FLOPS – After a very spectacular final, OM were held in check at home by Strasbourg (2-2). Find out what caught the attention of the editorial staff after this closing match of the 27e Ligue 1 day.
TOPS
Aholou, unexpected hero
At 2-0 for OM, Strasbourg was heading straight for a frustrating defeat. Racing, which wasted a lot in the first half, played for a long time after the break. But the Alsatians managed to catch up, thanks to the express and unexpected double from Jean-Eudes Aholou at the very end of the game. First scorer on corner (88e), the former Monegasque froze the Vélodrome by equalizing with a superb shot from mid-distance (89e). These two goals, scored 84 seconds apart, are worth gold for Racing, fifteenth in the standings thanks to this point. And to say that without a saving parade from Lopez in added time (90e+1), Aholou could have afforded an incredible hat-trick.
Sanson's big first period
This match had a particular taste for Morgan Sanson, who wore the colors of OM between 2017 and 2020. And for his return to the Vélodrome, the Strasbourg midfielder delivered a good performance, especially in the first period. A hub in Racing's midfield, the player on loan from Aston Villa has often played fair, especially in depth. Dangerous (10e13e) and very active until the break, he unfortunately did not have the physical condition to keep up with this rhythm, and had to give up his place from the hour mark.
FLOPS
Balerdi sees red
His rating will not go up with Marseille supporters. While his name was accompanied by a few whistles when the teams were announced, Leonardo Balerdi proved his detractors right this Sunday. The Argentinian defender, despite having made several well-regarded interventions at the start of the match, ruined everything by receiving a logical red card before the half-hour mark, following a foul on Diallo who could go on goal (29e). Yet another mistake by the 24-year-old, who will be suspended in Reims the next day.
OM without wings
During this game with twists and turns, OM showed little in the game. The corridors of Marseille were in particular failing. After switching to Rennes last weekend, Jonathan Clauss and Nuno Tavares found their favorite side this Sunday. But the two pistons disappointed. Little in sight offensively, they were not solid enough in the first period and let the Strasbourgeois maneuver too easily on the wings. The former Lensois suffered particularly, with in particular a lost ball which could have been very expensive if Delaine had won his duel against Lopez (27e).
Gameiro in a bad evening
Unlike Diallo, very mobile on the attacking front, Kevin Gameiro struggled to exist in this meeting. Racing's number 9, very messy, essentially distinguished himself by wasting a huge opportunity with a header at the end of the first period (38e). He completely disappeared from circulation after the break. Logically replaced by Mothiba (67e).