air traffic controllers satisfied with the agreement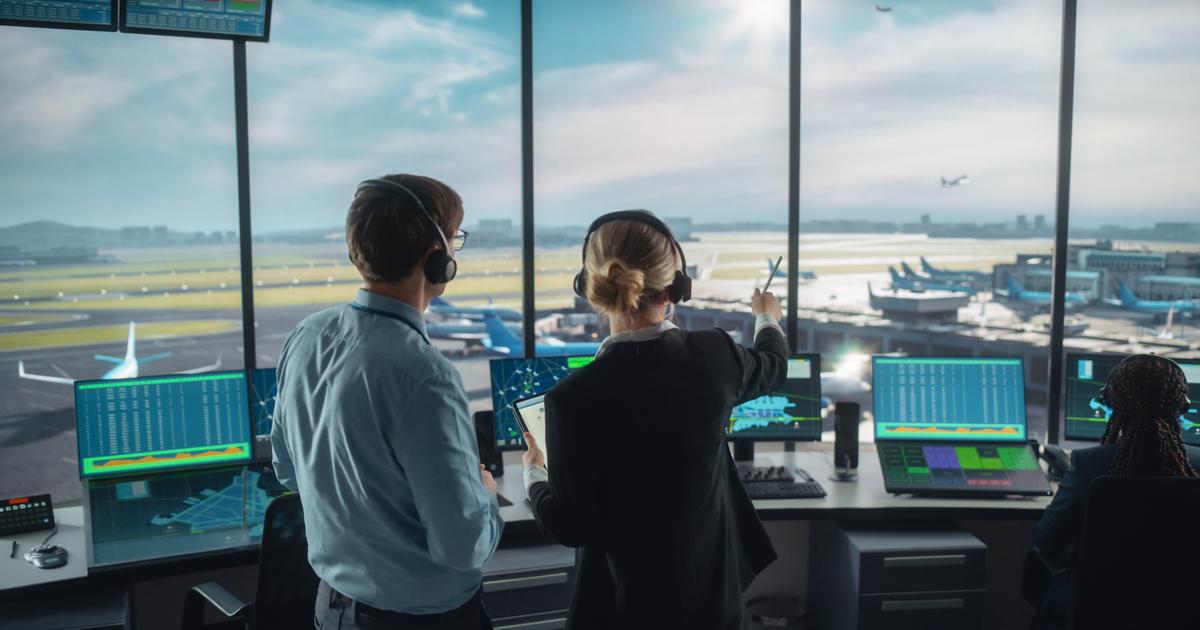 These conditions made it possible to lift the strike notice which was scheduled for the end of September.
A substantial five-year recruitment plan, increased bonuses and a relaxation of the conditions of telework : the main union of French air traffic controllers unveiled Thursday the conditions of the agreement which made it possible to lift the strike notice which was planned for the end of September. Main demand of the SNCTA union: the massive recruitment plan called for to face "on the retirement wall from 2029will be set up.
From 2023, three promotions of air navigation control engineers will be recruited before a ramp-up planned for the following years with four promotions in 2024 and 2025 then five in 2026 and 2027. This program is described as "doubly historic" by the SNCTA in a press release because "finally, it enacts a five-year projection» and in addition, for the first time, five promotions of air traffic controllers will be trained in the same year.
Read alsoRetirement at 59, 32-hour week... The very advantageous status of air traffic controllers
Another major point of tension which culminated in last Friday's strike and resulted in the removal of "more than 2400 flightsin Europe out of the approximately 31,000 planned: the question of salaries. The SNCTA obtained a bonus increase of around 3.5%. Air traffic controllers are officials of the Directorate General for Civil Aviation (DGAC), but since their salaries are mainly made up of bonuses, the increase in the index point for officials only affected them marginally.
A profit-sharing bonus of 1000 euros
The measure will take effect on January 1, 2023. The air traffic controllers have also obtained the payment of a profit-sharing bonus of 1,000 euros which will be paid at the end of 2023. This is subject to certain criteria that the SNCTA wishes "reachable". Another bonus, which can go up to 2100 euros per employee, will have to be paid. It relates to "purchasing power guarantee (GIPA)which is a device reserved for civil servants whose salary has evolved less quickly than inflation. However, this bonus has never been paid to air traffic control engineers, according to the SNCTA. The DGAC has therefore agreed to pay it retroactively since 2008.
Air navigation control engineers are among the best paid civil servants, with an average net monthly salary of some 5,000 euros, including bonuses, which can reach 9,000 euros at the end of their career, according to a Senate report. Finally, teleworking, which until then had been restricted to "12 days a year to off-site controllerswill be relaxed for this category of workers. "The SNCTA will be vigilant as to the implementation of the elements of this conciliation", said the union at the end of its press release.