Alain Chabat takes up the challenge of the late show, this format which has never really been able to take hold in France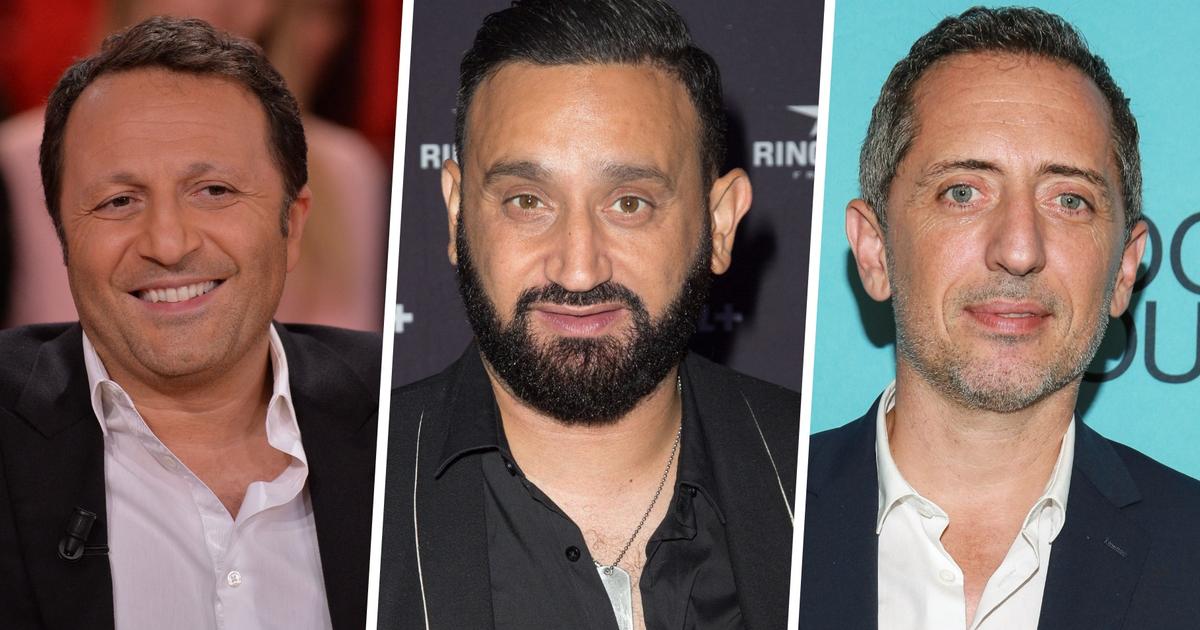 The hosts did not have the necessary qualities or the channels ended up backpedaling: the program from the United States was the subject of multiple unsuccessful attempts in France. The director of Didier will he do better?
Talk shows are flourishing in France. Late shows have often struggled to establish themselves, even if personalities as diverse as Michel Drucker, Arthur or Michaël Youn have all confided in thinking about it while shaving. This format broadcast in the second part of the evening, is inspired by the United States, where Stephen Colbert or Jimmy Fallon are rife. An animator with a tie and focused on humor quirky questions a guest, who also likes to put himself on the stage, on current issues. The "Saturday Night Live", it is made up of a succession of sketches. Parody plays an important role. The organization is expensive: each episode costs about three million dollars.
Read also"I had never done so quickly": behind the scenes of the "Late with Alain Chabat" teaser parodying Charles III
"A veritable institution in American culture, the late show is a very well-oiled machine, where slippages are impossible, but where everything is permitted", detailed in 2014 in The world arthur, who tried it twice. Alain Chabat will offer his daily on TF1 from this Monday, as announced at the end of an amusing parody of the impatient King Charles III. It remains to be seen whether the presenter of "Burger Quiz" will be able to import this format into France, as he did with the humor of "Saturday Night Live" with Les Nuls thirty years ago. He promises "a funny hour" viewers, with sketches and celebrities, the duration of the group stage of the Football World Cup. It will therefore be a burst of ten episodes.
Cyril Hanouna's attempt
Many channels, in the past, tried to register this format in time. The latest, M6. In 2017, Gad Elmaleh, so in the middle of the american dreamoffered his adaptation of "Saturday Night Live". "What interested us with Gad Elmaleh was to take a look at society and current events", explained producer Guillaume Lacroix. Parodies of M6 entertainment and primary debates punctuated the first issue. Politicians were to be invited in the future. They will not have had time: the program, which nevertheless brought together 3 million curious people, did not have a follow-up. For lack of innovations in form? " Canal + broth of nostalgia"wrote Release"Neither industrial disaster, nor peak of laughter», said Telerama.
Earlier, in 2016, Cyril Hanouna tried the experience on Canal + with a "Hanounight Show" punctuated with humorous sequences. The success was not really there with 98,000 viewers… The same channel has, in its history, launched several late shows. The most successful was already signed Alain Chabat. "Les Nuls, the show", broadcast between 1990 and 1992, the height of humor on TV, was happily inspired by "Saturday Night Live".
In 2003, Kad and Olivier then presented "Samedi soir en direct", where a plethora of comedians paraded from Valérie Lemercier to Jonathan Lambert. The program was stopped because of its excessive production costs. New attempt ten years later with "Canal Almost", in 2014. Deleted the year of its launch. Virginie Efiraits host, will have fun with it later: "We had not succeeded in doing anything worthwhile ".
The failure of Jean-Pierre Foucault
NRJ12 and Comédie + have also tried the experiment jointly with "The night belongs to us". Between 2009 and 2012, Mustapha El Atrassi, a young comedian in the wind launched by Laurent Ruquier, received every week guests often from television or popular culture, from Ayem of "Secret Story" to the rapper Mister You, passing by Laurent Baffie or Clara Morgane. The show attracted 150,000 viewers on average. During the fourth season and despite the effectiveness of the comedian, "The night belongs to us" ended on the initiative of the chain. El Atrassi found his way back to the stage.
TF1 is no exception. In 2001, Jean-Pierre Foucault presented "We will have warned you", a program directly inspired by David Letterman. Canceled two months after its launch, for lack of audience. "Tonight with Arthur", first broadcast in the first part of the evening on Comédie +, became a late show on TF1 in 2013. Ary Abittan, Claudia Tagbo or Florent Peyre made regular appearances there. 1.2 million viewers followed it on average. Not enough for the channel, which canceled it in September 2014. Will Alain Chabat do better? We do not yet know what will punctuate this program which, if we stick to its first parody, promises to be delightful.