Alain Chabat's little tackle to Cyril Hanouna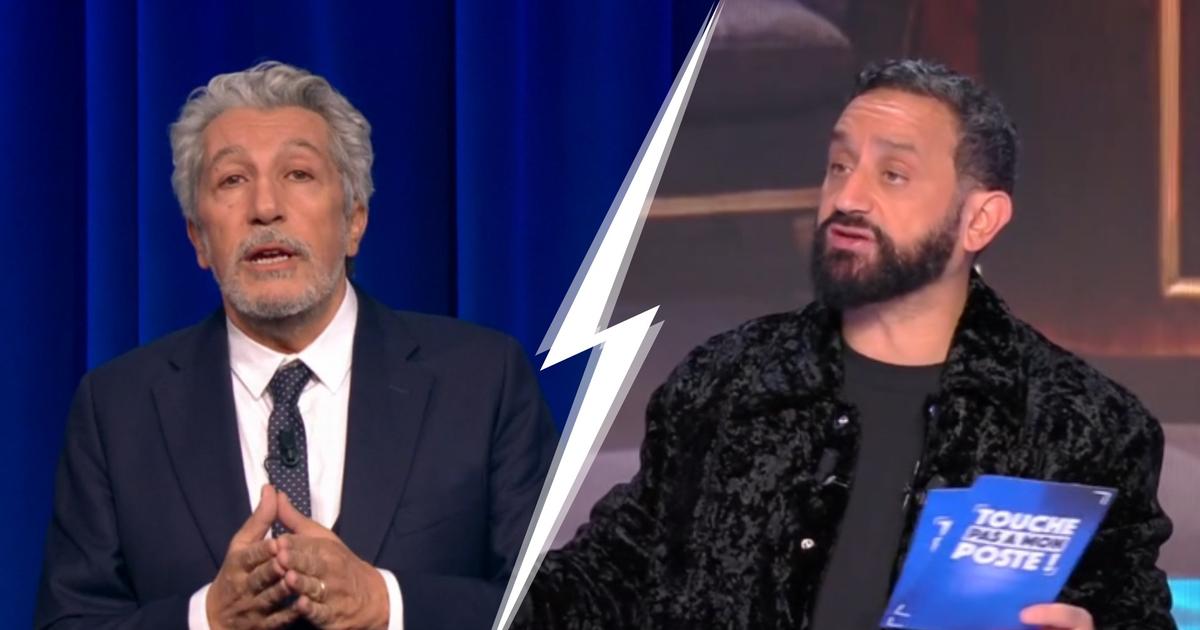 In the fourth issue of his entertainment, the ex-Nul mentioned the project launched by the host of C8 several years ago and which has still not seen the light of day.
Thursday evening, Alain Chabat presented the fourth issue of its late show. In the preamble, the actor, director and host held his traditional monologue. "You know, we never hid it, we are slightly delayed. And therefore, we are not very aware of your news to you, viewers and viewers who watched us. So many questions to which only you, behind your screen, have the answer: what was the score of England / Iran, was it sunny on Sunday November 20, did François Hollande win the presidential elections, the Bank of heart finally launched?"did he declare.
Read also"Otherwise we put a finger in the c..": what you will not see in "Le Late with Alain Chabat"
A final question which, without appearing to be so, is a small poke at Cyril Hanouna . Indeed, at the end of 2018, the host and producer of C8 had announced that he wanted to help the poorest. "There are plenty of people who are really struggling, who, on the 15th of the month, say to themselves: "How am I going to end the last 15 days". There are people who lived long before and who have become new poor. […] I said to myself : "Why not create a heart bank for people who are having trouble finishing their month-end". Maybe take the richest, the richest companies, the artists and maybe set up a heart bank that could help those who are struggling, who are missing 50 euros, 100 euros, with files"he announced in "Do not touch My TV !".
Since then, the project has been constantly postponed. In August 2019, as the return to school of "TPMP" approached, Cyril Hanouna had assured, in a message posted on Twitter, that the project "going very well" and that it would henceforth be called "My friend Poto". "It took a long time, it's a very hard project to set up but we see the end and it will exist. Of course some will criticize but I prefer to try to get things moving than to do nothing. I love you and I will give the best. Hope this helps people"he added in a second message.
A year later, almost to the day, the facilitator had proceeded in the same way. "My beauties, I think like every Sunday of you. Today, I plunged back into the heart bank that we were supposed to launch in March and unfortunately with the Covid all the companies let us down but I'm coming back to the charge in September and we'll get there"he announced.
A timely tackle. Indeed, the day before, Cyril Hanouna had discussed with his columnists "The Late with Alain Chabat". And as expected, the host was not tender. "It does not work. It's catastrophic on the audience side. The show is very expensive […] around 350,000-400,000 euros, which is huge. On the networks, there have been a lot of negative comments"he pointed out.
The falling out between the two men is not new. In September 2018, Cyril Hanouna did not hide his desire to participate in "Burger Quiz". "I was his intern, I follow what he does and I love 'Burger Quiz'. I would love to go there, I love Alain and the show is great so why not», he had declared in the "Buzz TV". The same evening, guest of "Daily", the ex-Nul had underlined the importance of the affinities that he can have with the people solicited and on their state of mind. And to Yann Barthès' question: "Do people call you saying they would like to come but you don't want to?"Alain Chabat replied "hanuna". "He asked today… As I know he's your friend", he added ironically. Some time later, in the JDDhe specified: "I know that Cyril Hanouna wants to come to Burger Quiz, but I don't see what we could do with him. I say it without violence and without hatred but Cyril Hanouna, it's no".
Read alsoFrench, English, Italian… In which language do the Laters sing "Late with Alain Chabat" and what do they really say?
An answer that obviously did not please Cyril Hanouna who did not hesitate to answer it. Vexed, he had replied on Twitter to have simply expressed his desire to participate in "Burger Quiz" "to be nice" but that in reality it is "total balec".