Alexis Michalik remembers his theater debut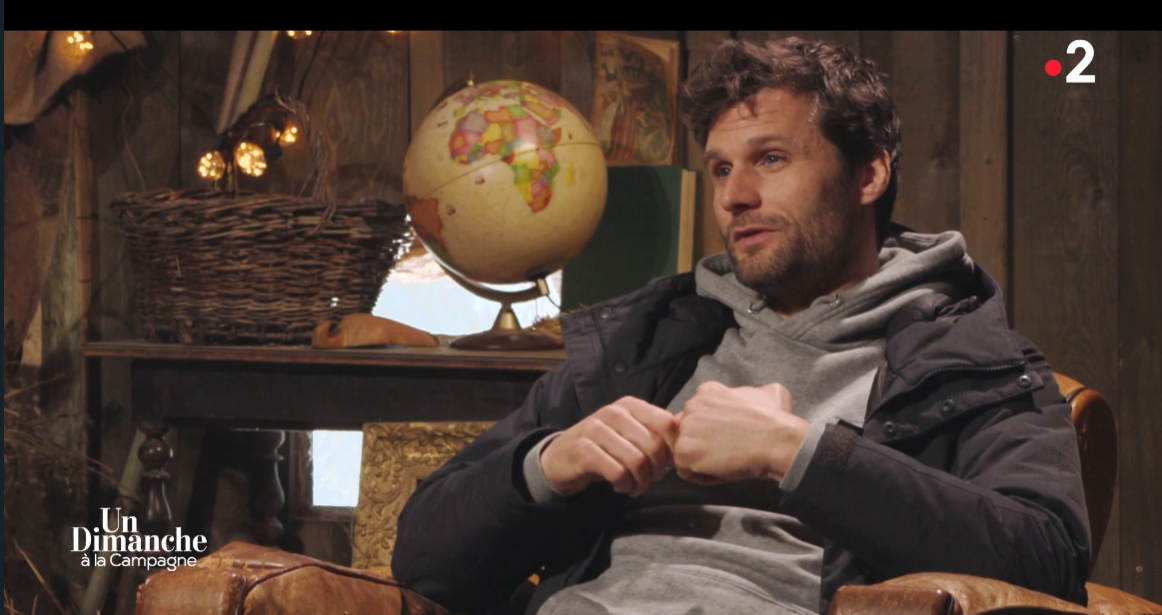 The playwright, actor and director is the guest of Frédéric Lopez in "A Sunday in the countryside". On this occasion, he confides in the beginning of his career, which did not go as planned.
"A theatrical prodigy". Therefore Frederic Lopez presents its playwright guest in the Sunday March 19 edition of"A Sunday in the Country". Particularly determined to practice his dream job, Alexis Michalik is represented by an agent from the age of 17, his baccalaureate just in his pocket. The French comedian and playwright took his first steps on stage very soon after, at the age of 18, playing Romeo in the play directed by Irina Brook, Juliet and Romeo. "I really learned a lot on this show but above all I also had the first directing virus"explains the 40-year-old man.
Read also"There was a kind of guilt but…": Frédéric Lopez justifies the absence of a mobile phone in "A Sunday in the countryside"
"I put a lot of pressure on myself"
After getting her first leading role and despite being a successful director, things don't go as planned. The doors that were supposed to open remained closed. "I rather had a few months of unemployment, let's say. It's a period of doubt, I think I had my first burnout at that time.entrusts Alexis Michalik. Waking up one morning, the actor feels that something is wrong as if his "body didn't want to walk anymore". A person around him will finally give him antidepressants. Noting an immediate effect on his symptoms, he wonders. "There I am on two roads. Either I go in there and start taking antidepressants or I'm like "it will pass". And actually, I didn't take the antidepressants and it went away.»
"At that time, I put a lot of pressure on myself, I write all the time, I really want to get there". The director is taken to the national conservatory of dramatic art. Still, he makes a surprising choice. That of not integrating it. Instead and at just 22 years old, he decided to adapt a show: the Marriage of Figaro of Beaumarchais.